MAC Blacktrack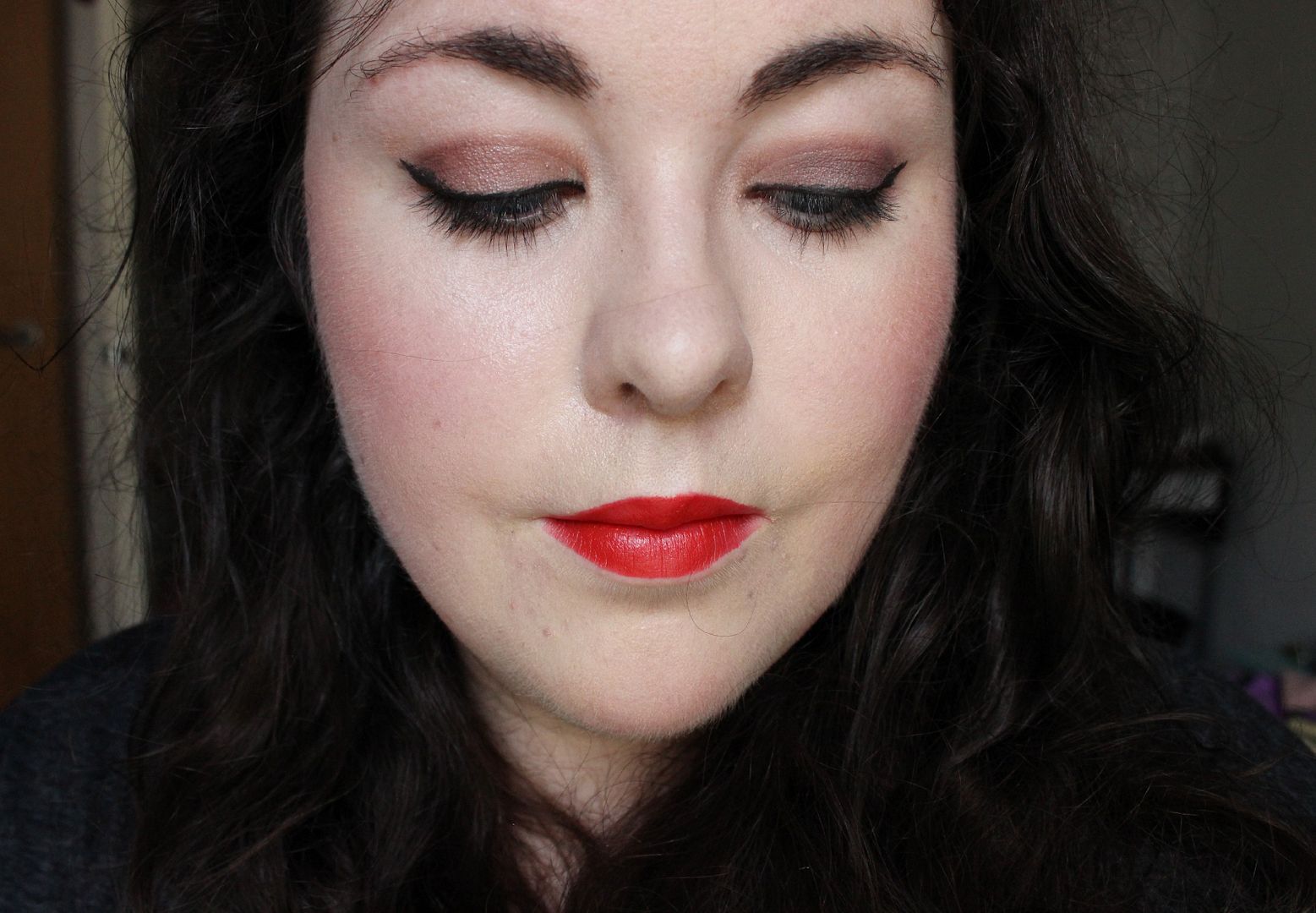 Wearing MAC Blacktrack
Liquid liner is never something I've been particularly skilled at. I've seen so many girls with it completely nailed, and I just don't know. Long gone are my 'scene kid' days of skinny jeans, band shirts and wonky thick liner, and now I like the elegance a little black flick can give. I got MAC's gel eyeliner in Blacktrack about 6 weeks ago, and have been trying to master it ever since...
With a gel liner you need a brush, and I've been using the Real techniques liner brush. It's thin, and makes it quite easy to draw on the lid. You can also get a really thin line if you want. MAC Blacktrack is a pretty standard gel eyeliner, it's creamy and pigmented and once it's on it stays on really well. The colour is a black black, not a grey black or anything. It applies creamily and kind of glides onto the lid. It's really nice to use. The pigmentation means that you need to get it right the first time really, because wiping it when a mistake happens makes it a bit meeeeh. I've heard rumour that it gets awful once it starts to dry out, so I'll update this post if and when it happens. Hhmmm. At the moment I love the creaminess though, and it's the blackest and softest gel liner I've found.
p.s. the rest of my makeup is... MAC Club eyeshadow, So chaud lipstick, GA luminous silk foundation, NARS gaiety blush anddd I think that's it.