I am feeling Christmassy. I am. After a rubbish little patch of rubbish, I actually bothered to put makeup on this morning, and it made me feel more like myself, and less like a slug of doom. I love makeup so much at this time of year - the colours are all my favourite. Rich, opulent shades and lots of velvet. Gold eyeshadow and red lipstick, which is what I've gone for today... all the makeup all over my face. I even went for lashes (because I found an unopened box) to make the finished thing have a bit more glamour.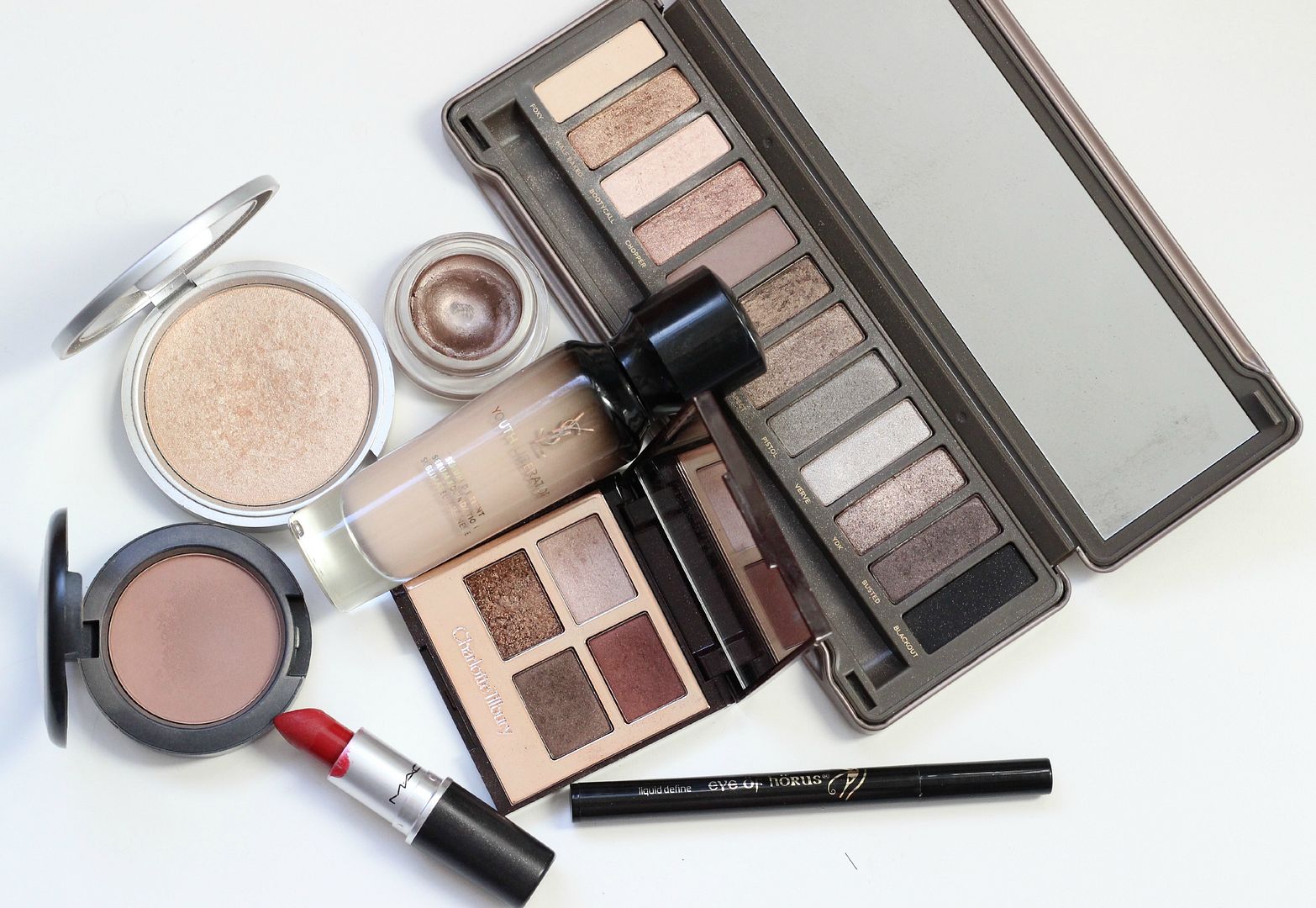 Product wise I went for a dewy foundation - the YSL serum Youth Liberator is really nice, and a good pick for drier skin types. I rediscovered MAC Harmony and tried to chisel out some cheekbones (emphasis on tried), and then applied a liberal amount of highlighter. MAC Russian Red was what I went for today, but any red would do. I prefer Ruby Woo to Russian Red, just an fyi. Emphasis on the eyes, obviously. I used the Maybelline colour tattoo in on and on bronze all over the lid - love this, it lasts all day and is the nicest base for a neutral eye - and then packed on Urban Decay Half Baked everywhere, before trying to smoke it out a bit and adding some glitter from the Charlotte Tilbury Dolce Vita palette. Because glitter is for always, and not just for Christmas. Mascara all over the place, and then I used some lashes - just wispy black ones, they were easy to glue on... lashes are never as bad as I think they'll be :)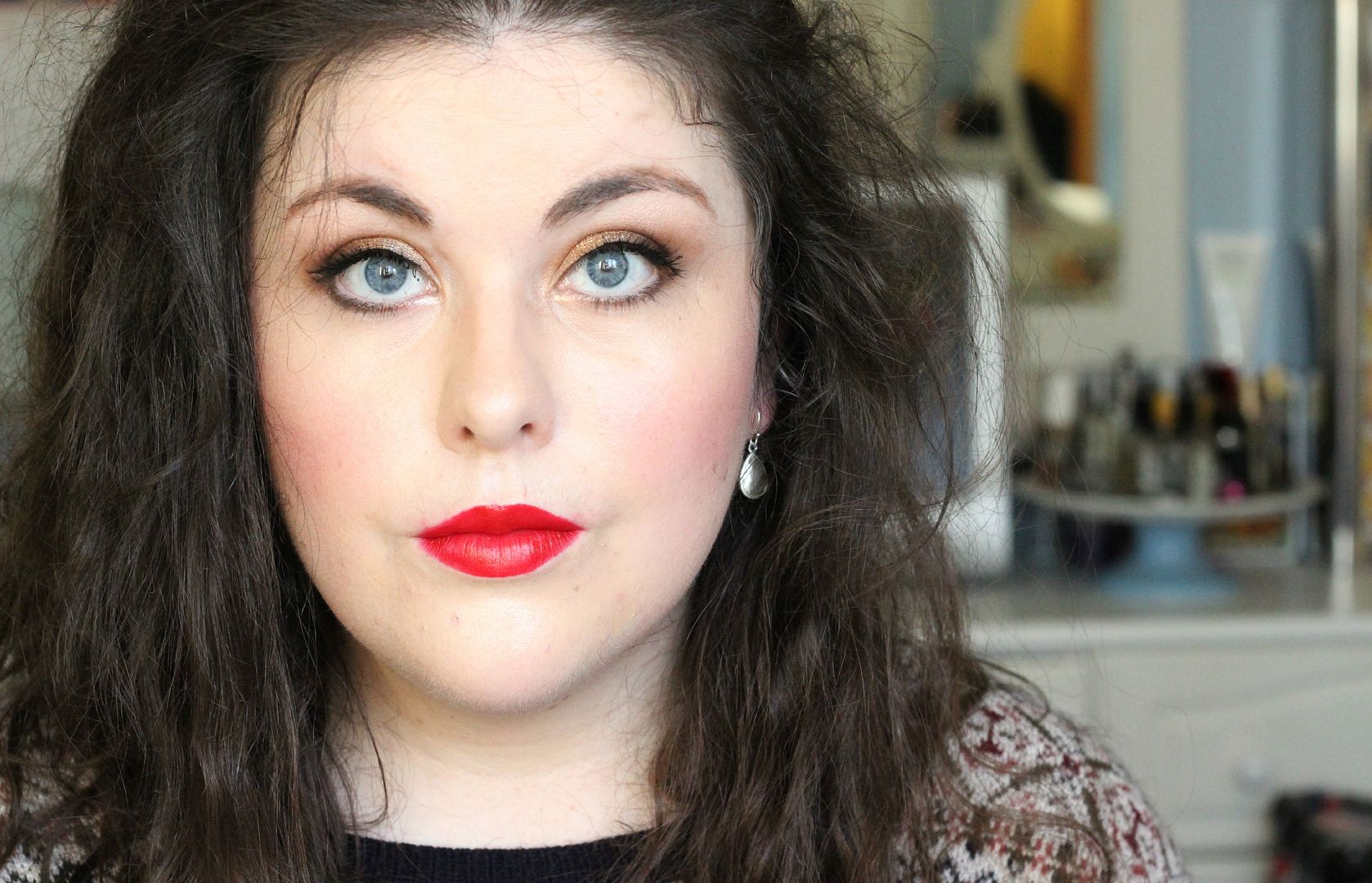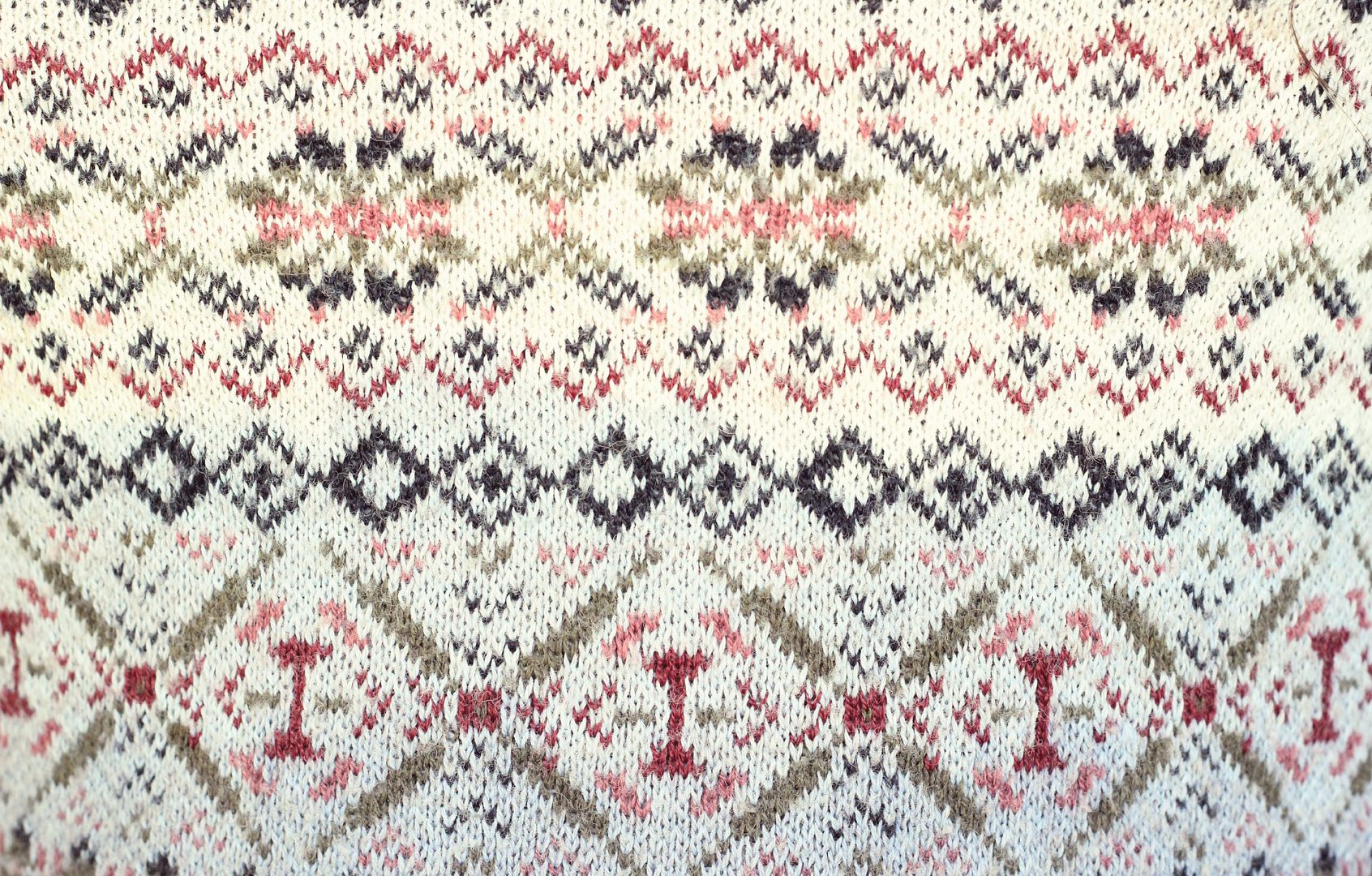 Close up of my jumper, because it's so cosy without being obnoxiously festive.