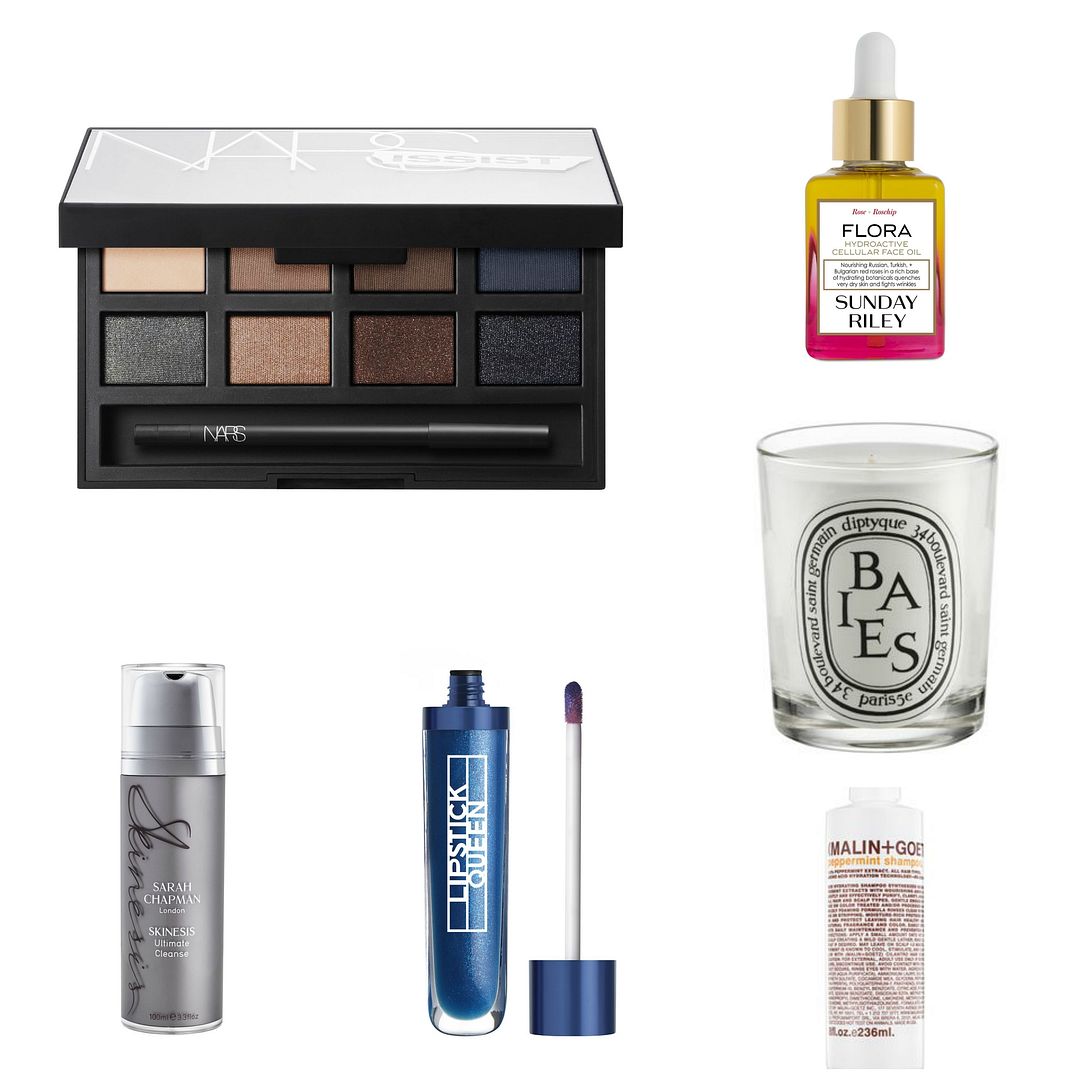 A new week, and a new wish list. My Sunday evening was spent browsing on the Space NK website, because isn't that just were dreams come from? Yesterday was such a rainy Sunday, which I actually really enjoyed... It was so snuggly. Chris and I started watching True Detective, which is all kinds of good, and I managed to cook loads of food for the week and do general Sunday things. Obviously the most important is the online browsing, though!
NARSissist matte/shimmer palette -
Hello sneaky NARS palette! I didn't even know about you, but there you were on the website and I instantly knew I needed you. NARS is killing it lately, and this palette look delicious.
Lipstick Queen Blue Sailor Lipgloss -
I did a whole big post on Lipstick Queen last week, which
you can see here
, but this gloss looks so good. Mainly because it's blue and I am like a moth to a flame for a good gimmick, but also because I want my teeth to look whiter.
Diptyque Baies Candle -
I *need* another one of these because I burnt my way through my last one. This is probably my favourite Diptyque scent, because it makes the whole room (and flat!) smell so lovely. I also have my eyes on the Ambre one for Autumn...
Sunday Riley Flora oil
- Ok I just need all the Sunday Riley in my life. Pretty sure this used to be called Artemis, which I prefer the name of, but my skin needs this?
Malin + Goetz Peppermint Shampoo -
I smelt this in store and knew I needed it. I need my hair to smell like peppermint and be all minty and fresh when I flick my hair around.
What have you had your eyes on recently? Do tell :)