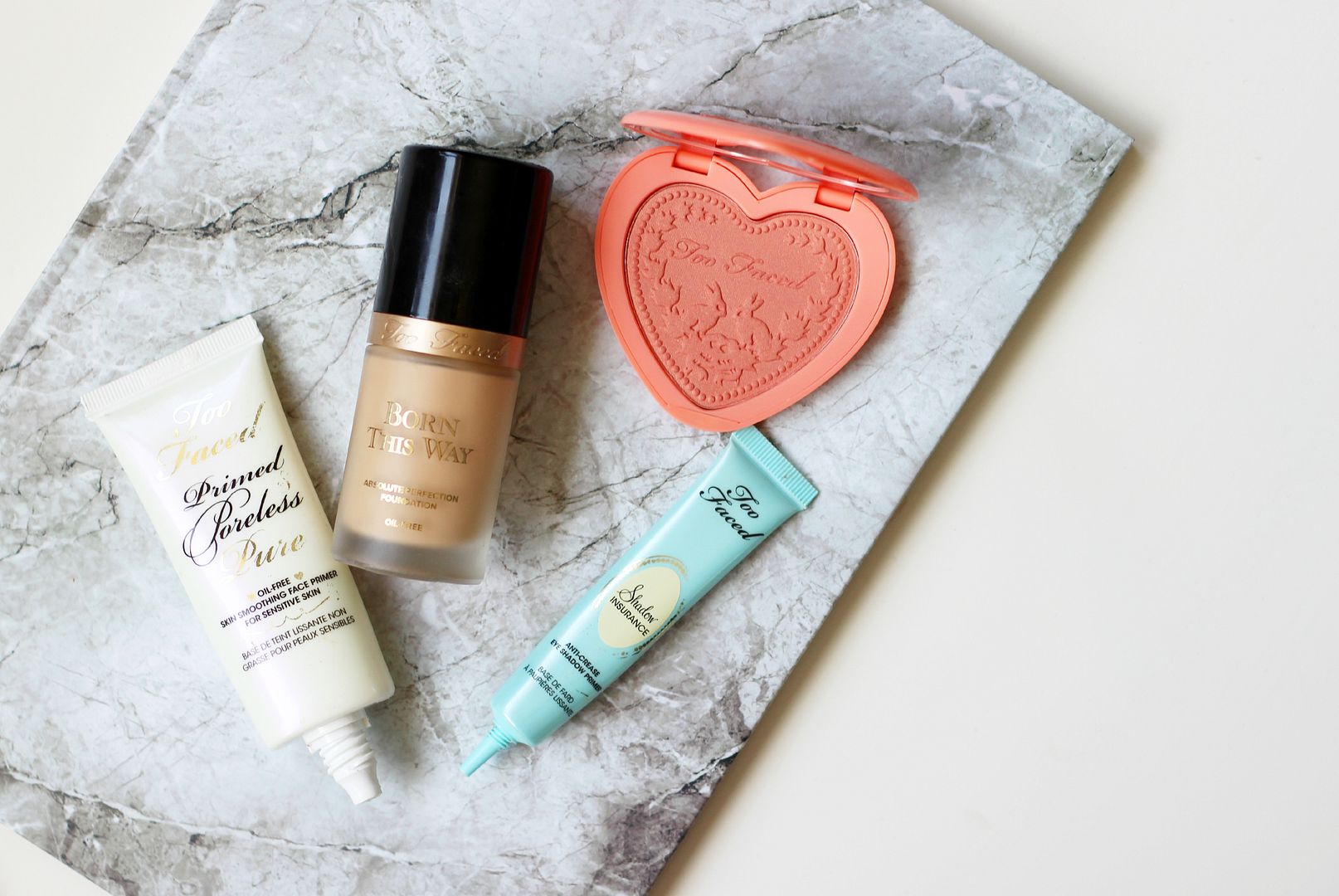 You know when there's a brand that is good and exciting and yeah... you just don't love it. That happens to me all the time - I see a brand's offering and really like it, but just not enough to actually do anything about it. I'd tried several things from Too Faced in the past, and then without even realising, I had become all kinds of dependent on their products. I know, so sneaky. Too Faced is one of those cute and quirky brands, and I think most of their hype is for their eye shadow palettes, their better than sex mascara and their liquid lipsticks. So much more though.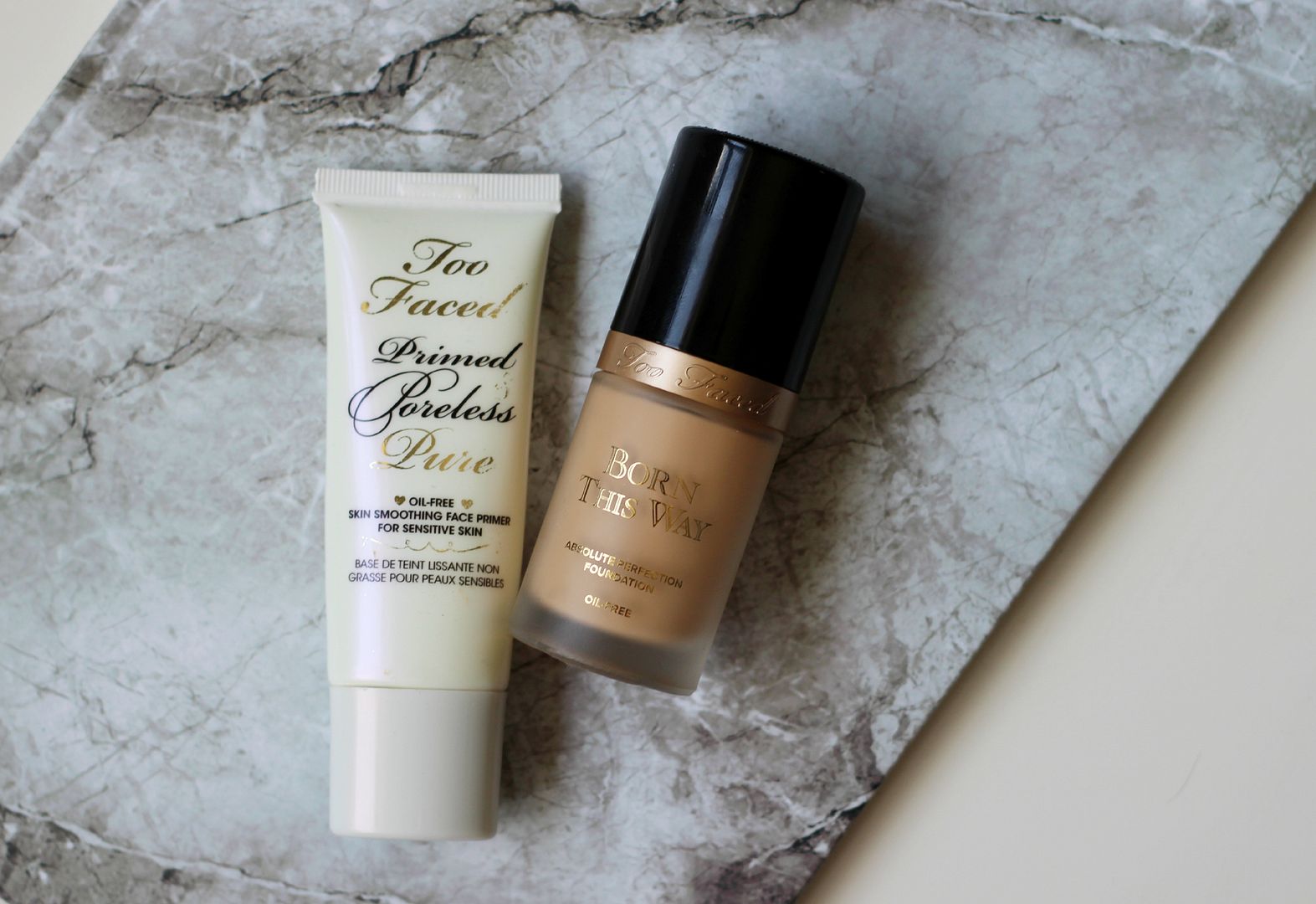 The Too Faced base products. Ahhhh, the base products. The
Primed and poreless pure primer
was something I tried once and had no real thoughts on. Then I used it on a particularly sweaty and hot day and was amazing at how non-oily my nose was. Magic. It feels similar to Benefit Porefessional, but I find this one works much better for me. The
Born this way foundation
is absolutely everywhere at the moment. Including on my face this very instant. It's perfect for wearing all day, and manages to cover my redness without ever looking cakey. It has no oil, coconut water and hyaluronic acid, so it's pretty dreamy for dry and dehydrated skins.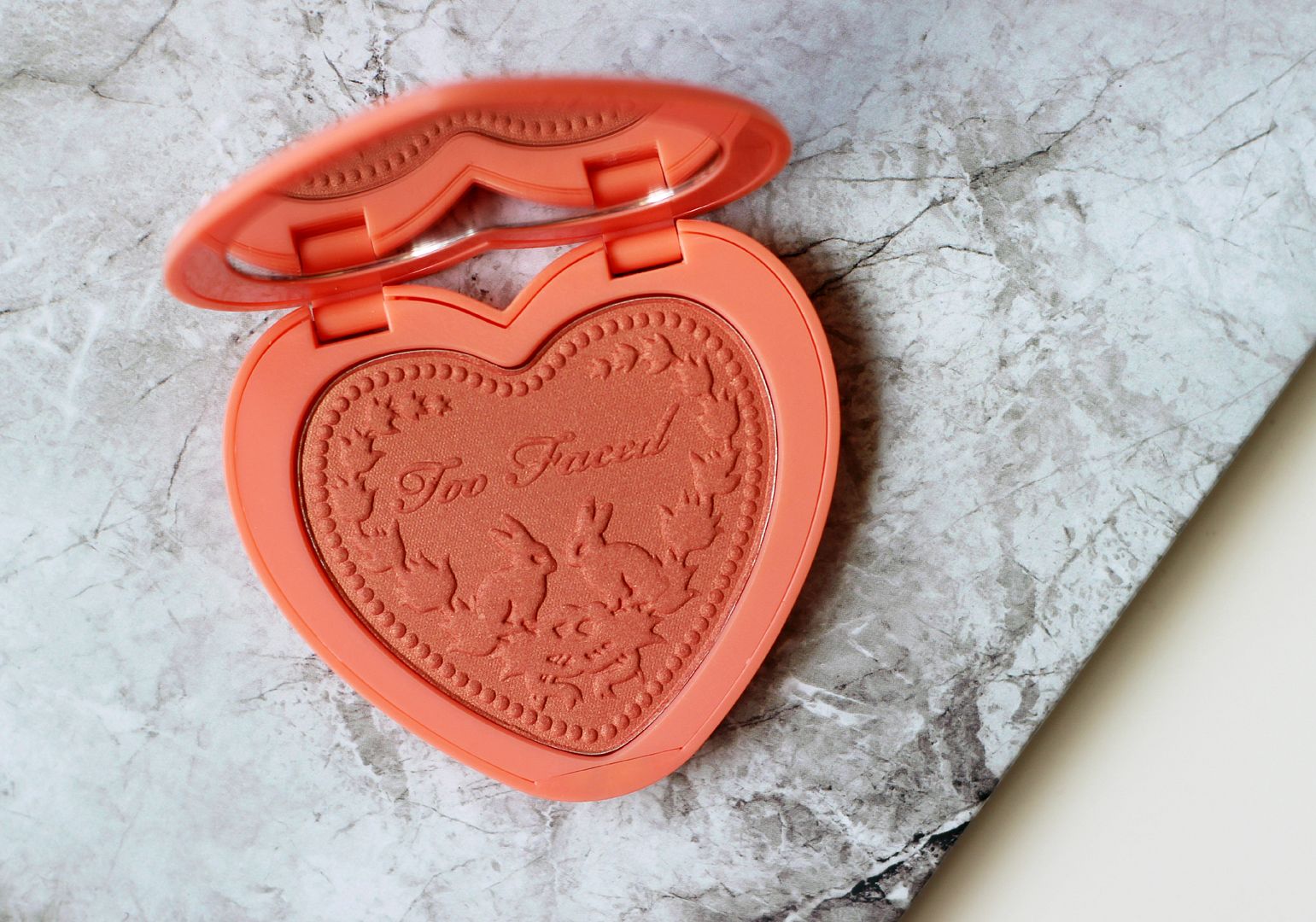 Ok, this wasn't a slow burner moment. This was an OMG give it to me now moment. The
Too Faced love blush
is the prettiest blush that manages to look like a work of art but also with a pigmented and blendable formula? Um, yes please. Just look at it. Looooook at it.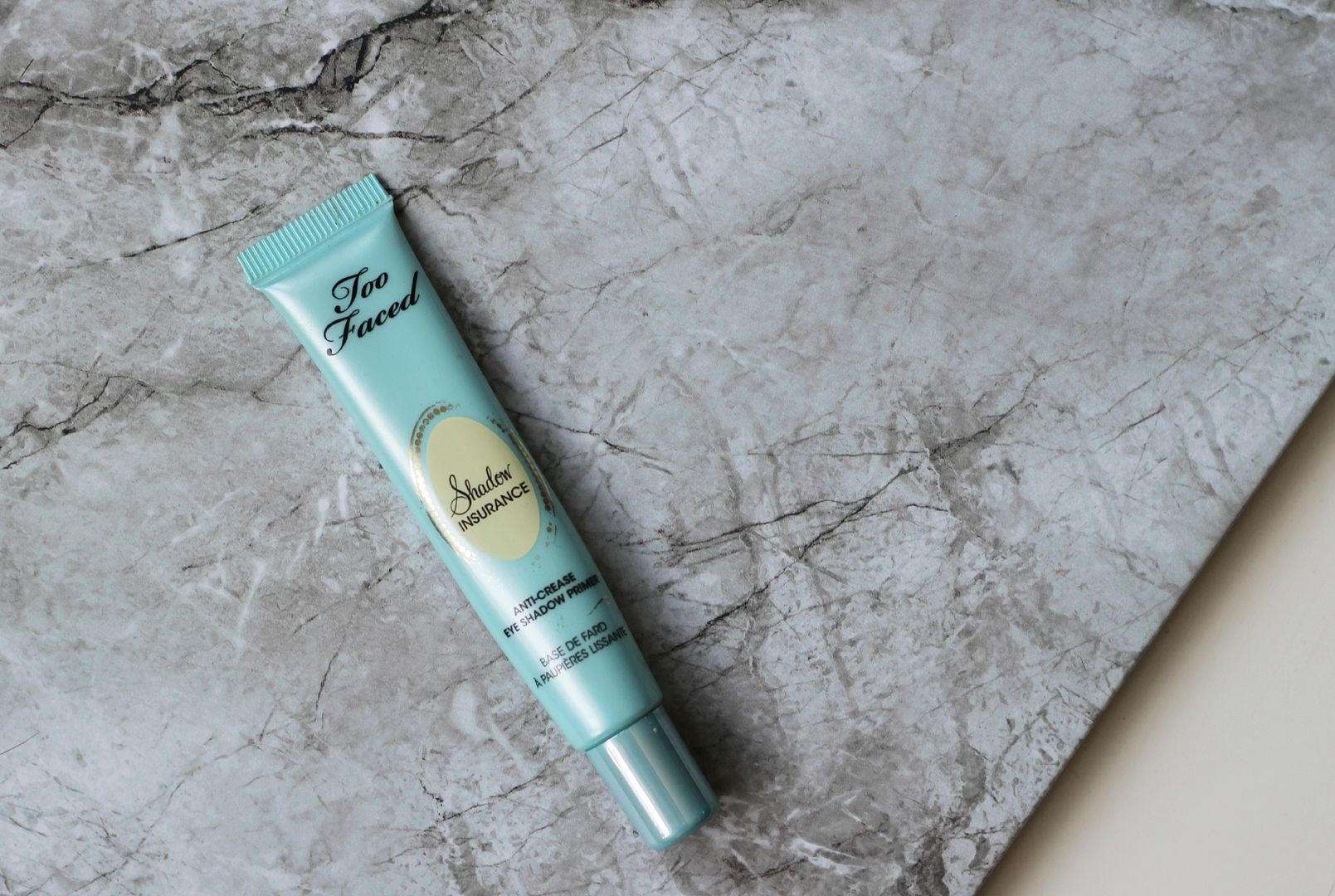 Shoutback to when I interned with the lovely girls at Wizard publicity, and I was introduced to the
Shadow Insurance
primer. I diligently used it all up, and then found myself repurchasing. Why? It's just so effective. You need a tiny amount, and when you use it - your eye shadow doesn't budge. I know. It's not particularly different to the Urban Decay primer potion, but it does the job so well that I have found myself becoming pretty loyal.
Have you tried anything from Too Faced?