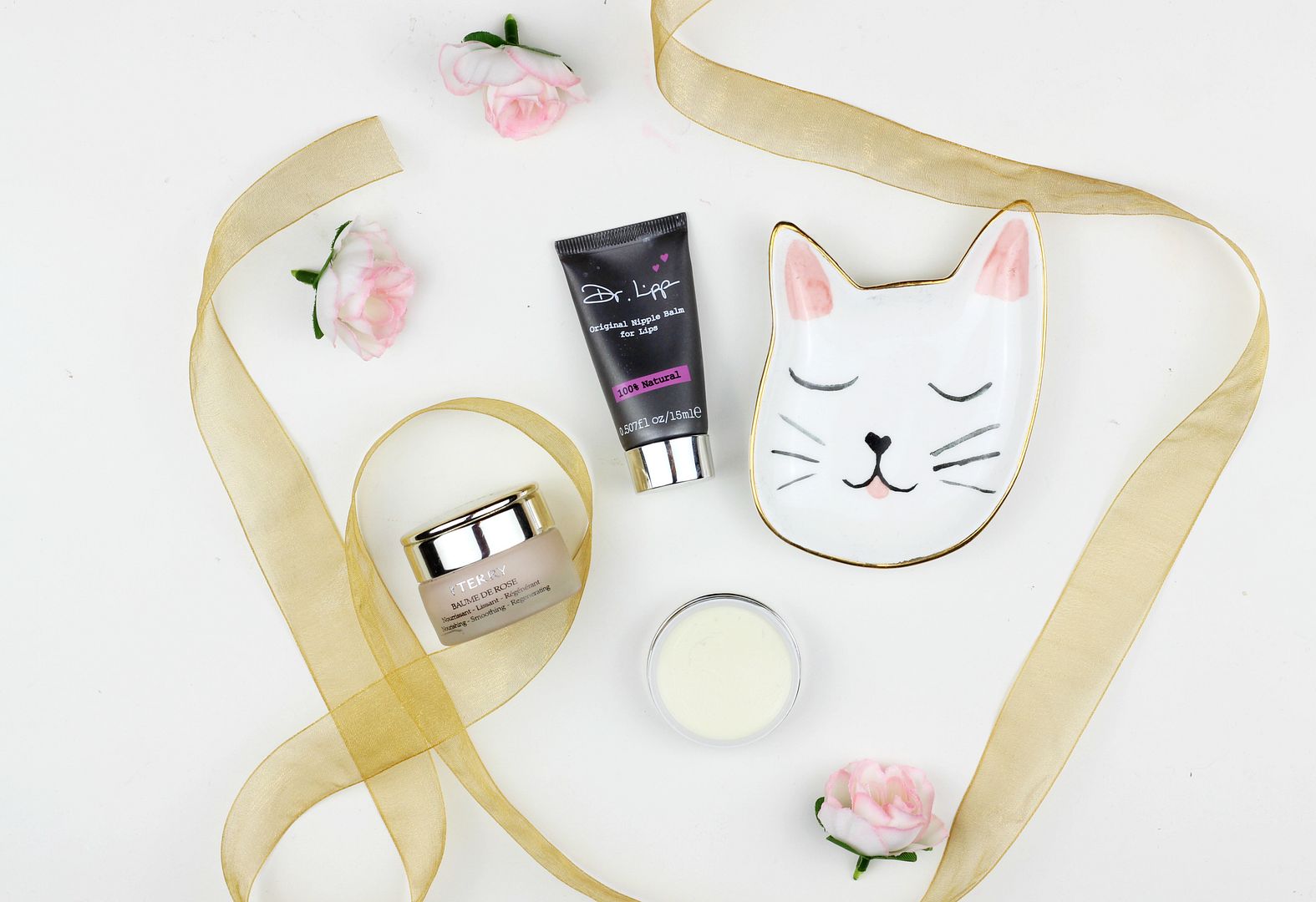 As much as I love matte lips (and I really do love them), they can wreak havoc on your lips after repeated use. With matte formulas being so unforgiving for any signs of dryness you really have to prep them - luckily, I have a bit of a penchant for luxurious lip balms; decadent, yes, but also a really enjoyable treat to use. I have three favourites that I use on rotation
I appreciate a cheeky backstory -
Dr Lipp
is the same formula as a nipple balm, which in itself is surely a testament to how rich and hydrating it is. Made from 100% lanolin, it's a thick and tacky balm that you can really feel on the lips. I like this one especially used a sort of SOS treatment when lips are particularly dry because it really seems to heal the lips.
The perfect handbag hero,
Zelens The Balm
is a good sized tin so it doesn't take up a lot of room in my makeup bag and the formula is also fantastic for smoothing over any existing lipstick and leaving lips rejuvenated. Zelens is a fantastic brand for having products with really hard-working ingredients - this balm has hyaluronic acid in it and Vitamin A to plump the lips. I love this one, and don't want it ever out of my handbag.
My final pick is definitely a cult-favourite, the
By Terry Baume De Rose
is my must-have step before I go to sleep. I think it acts as much more of a moisturiser for the lips (like a night cream does) because it really gets to work at smoothing and soothing the lips; leaving them perfectly soft come morning. The smell is also heavenly - like the sweetest fresh roses, it's a bit powdery and totally addictive.
What's your favourite lip balm?