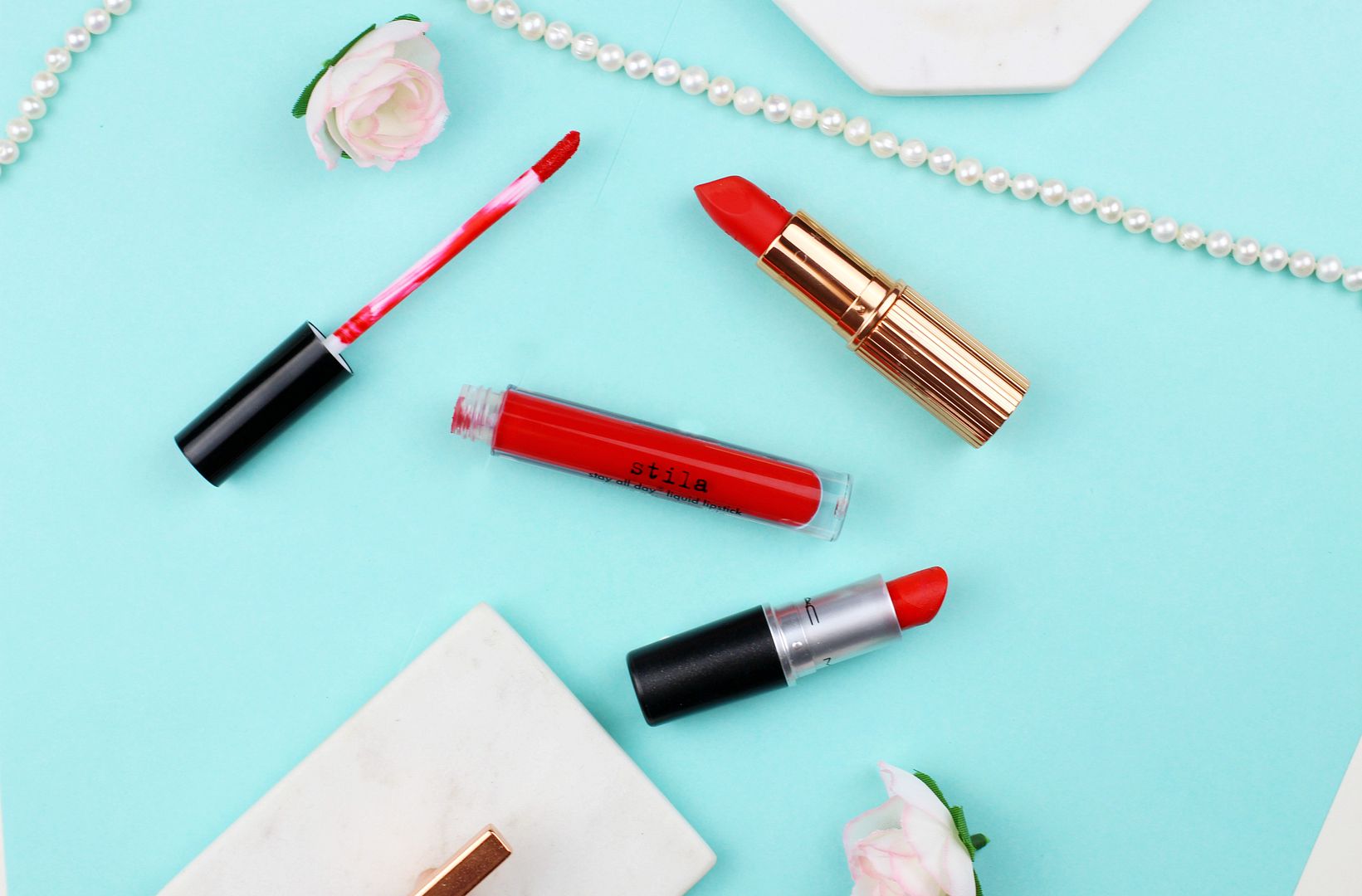 There are those who do a red lip, and those who do not; I fall firmly under the yes please category because I am always in awe of the power of a statement lip. My current crush? Fiery red lipsticks with an orange undertone. When worn with a neutral eye and a bit of bronzer, it's my favourite look right now.
Me being me, I need some options though. Mac Lady Danger is my original and my most-loved - I've worn it countless times and always fall in love with it when I wear it. It's creamy but matte and the shade would look gorgeous on absolutely any skin tone. Definitely the best starting point for a fiery red lip. One of my favourite formulas is from Stila - their liquid lip is one of the very best. I saw
Laura
post about the shade Tesero and I ended up buying it the same day because of how good it looked. It's a really long-lasting finish which means no smudges and a perfect finish. Finally, Tell Laura from Charlotte Tilbury has the
best
name which definitely swayed me into purchasing... it's like summer in a lipstick, and one I can't wait to use more alongside sunglasses and floaty dresses.
Do you love a fiery red lip?