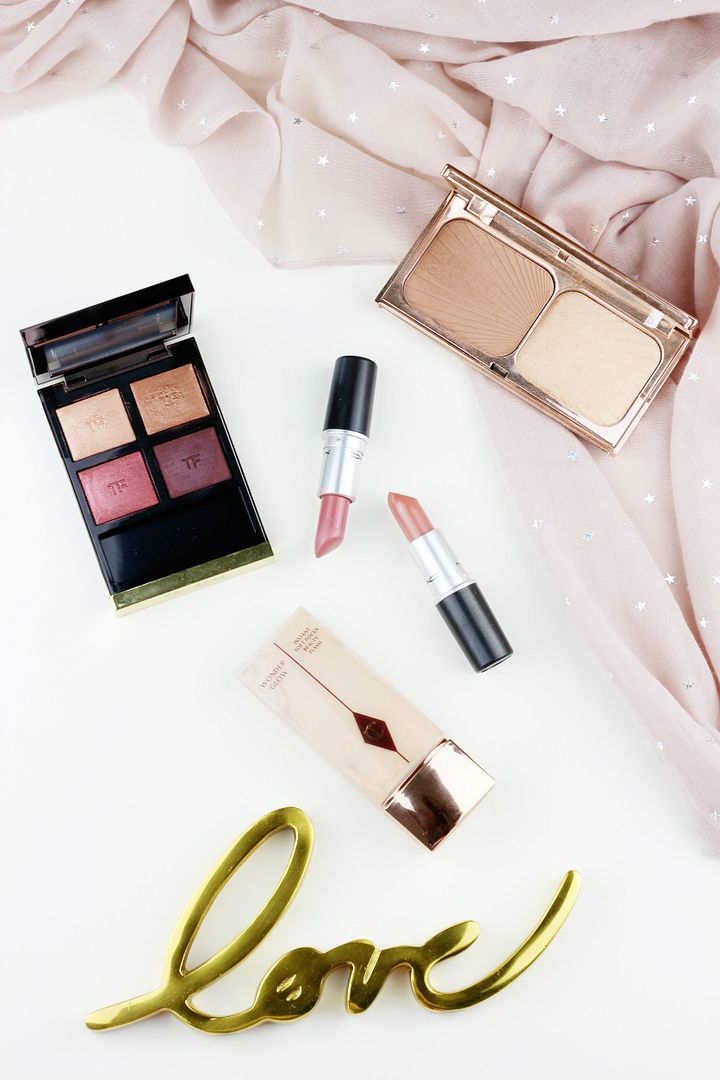 Another month means a little switch up makeup wise - it's getting a little bit warmer so I'm gravitating towards lighter bases that still have longevity and I'm reaching for a lot of nude lipsticks instead of some brighter summer picks right now...
Starting with the base - I have been loving the
Tilbury Wonderglow
ever since I had
my makeover
used as an illuminating primer all over the skin. It smoothes, it brightens and it imparts a gentle glow on the skin which gives the skin a daytime-friendly candlelight glow. It's not the strongest glow around but it diffuses the skin nicely and is the perfect primer for keeping an even base all day. Also from Tilbury is the
filmstar bronze and glow
which I absolutely cannot get enough of right now! I find the bronze shade the perfect hue for adding a little shadow and definition the cheekbones whilst also delivering a golden glow to the skin. The highlighter shade is all beyond perfection when dusted on to the tops of the cheekbones using a fan brush.
For eyes, I have been obsessed with my
Tom Ford honeymoon quad
- every single shade is exactly my favourite kind of tone and the complementary colours work together for an easy no-fuss look. The top right golden shade is a particular favourite, although I use every single colour in the quad. I know it's an expensive palette but there's something so deliciously decadent about Tom Ford palettes and the formula is dreamy. Definitely a pick for adding a little luxury to my morning makeup session. Finally, I've been crushing on the two new influencer
MAC lipsticks
(MACxAlessandra and MACxFleurDeForce) which are both dreamy daytime shades that go with any makeup look but especially with my May makeup edit.
What makeup are you loving at the moment?
Follow
[shop my May makeup picks here]