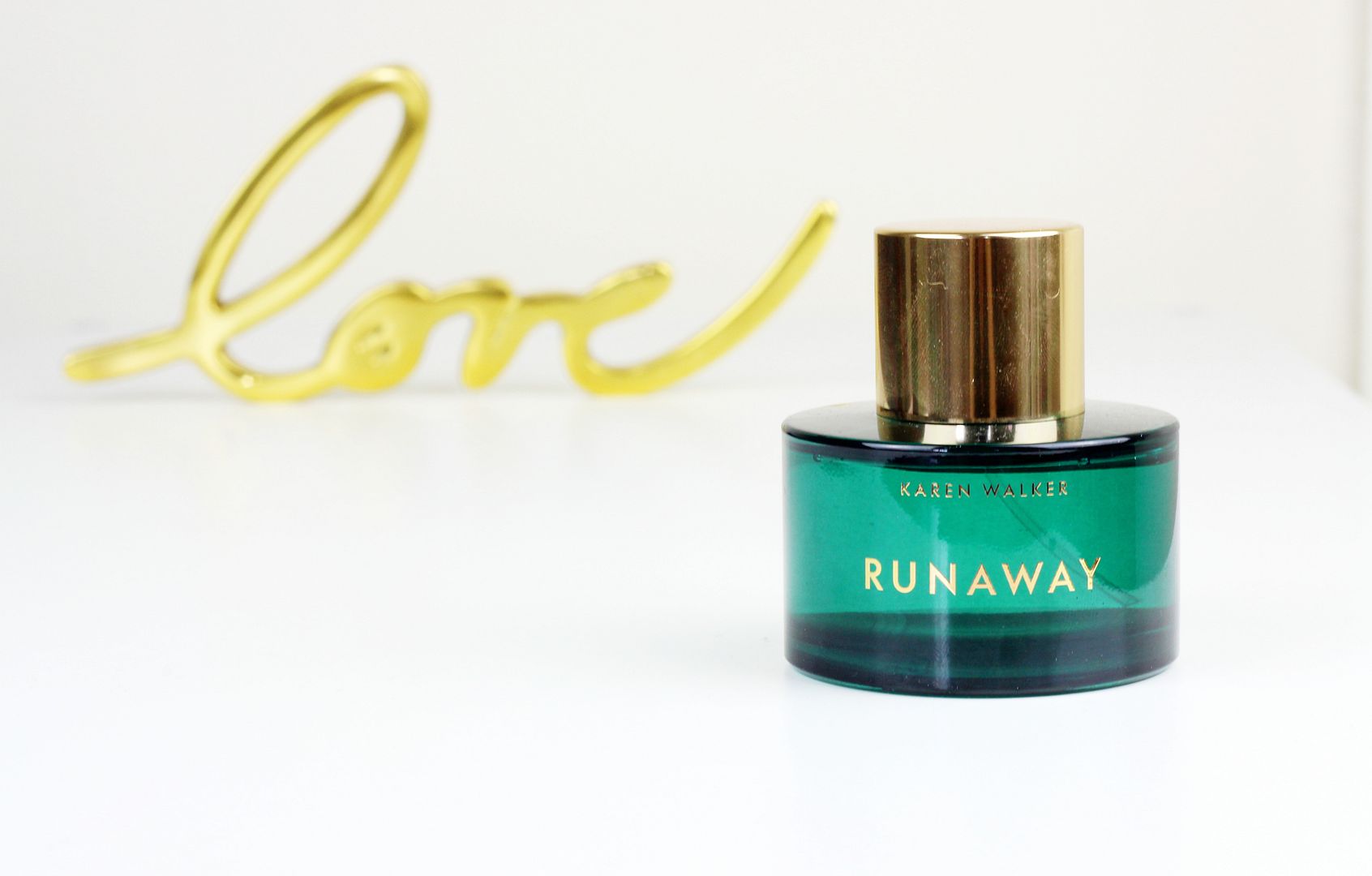 I think I've found it. My summer perfume of the year - something a little bit lighter but ultimately not sickly or sweet because I am an addict for something with amber in it! The perfume of choice is
Runaway
from
Karen Walker
, which is described as an intense oriental although it's not what I would describe as heavy or cloying in the slightest. The scent has been inspired by midnight forrest strolls with the woody smoke from a fire and then pine needles mixed with the richness of jasmine. Style wise, I am into the green bottle with the gold accents - it makes the whole thing seem luxurious and it definitely has a high end feel to it. It's also my only green perfume bottle, which makes it easy to find it in the morning in a rush...
What makes it a summer scent for me is the top note of italian lemon which gives it a little sharpness that I don't normally have in my fragrance choices. It's not overpowering and it doesn't turn the whole thing into something overtly citrus-based but I do like it. The heart notes are rose and jasmine, so something a little floral and then the whole thing is rounded off with the base notes of vanilla and bourbon vetiver.
What's your summer scent?