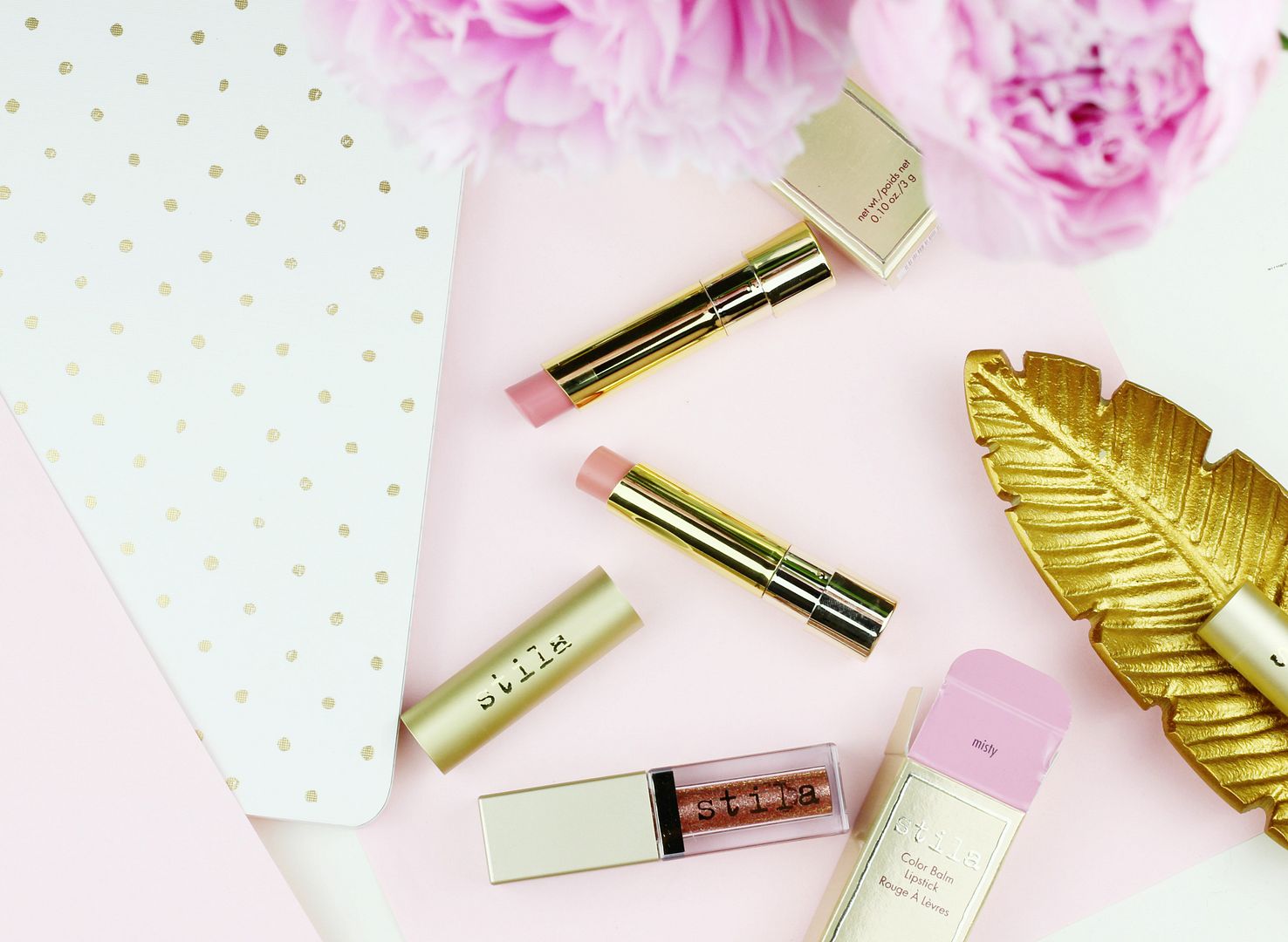 I always pay attention to a new Stila launch - the maker of many of my favourite products, it's a brand I have a lot of time for. I'm trying out this new concept where I don't buy everything available but save my purchases for things I'm really, genuinely excited about - luckily, this time I was.
It's always a big yes from me when lipstick is concerned. The new
Colour Balms
promises to have the texture of a nourishing balm with the pigmentation of a traditional lipstick. I picked up two,
Misty
and
Emma
. Misty is really sheer and comfortable, but not what I'd imagine a traditional lipstick to look like. Emma on the other hand is a lot more pigmented (what I'm wearing in the below photo) and it's a lovely nude peachy pink. These have been designed for summer, so they're balmy and light and good for everyday. The formula has peppermint oil which means they're tingly on the lips and they feel lovely on the lips.
While I was there, I couldn't help but get some new glitter. I've spoken about my love for the
Magnificent Metals
so many times, because the formula really is one of the most exciting things I've come across in my makeup-loving years. I've already got
rose gold retro
and
smoky storm
and get so much wear out them (and someone asking me what I'm wearing every single time) that I ordered
Bronzed Bell
to the mix and it's perfect! It's a little cooler than rose gold retro and the perfect daytime shade - heavy on the sparkle obviously, and a pretty shade to wear. I think Kitten is next on the list...
[shop the haul]