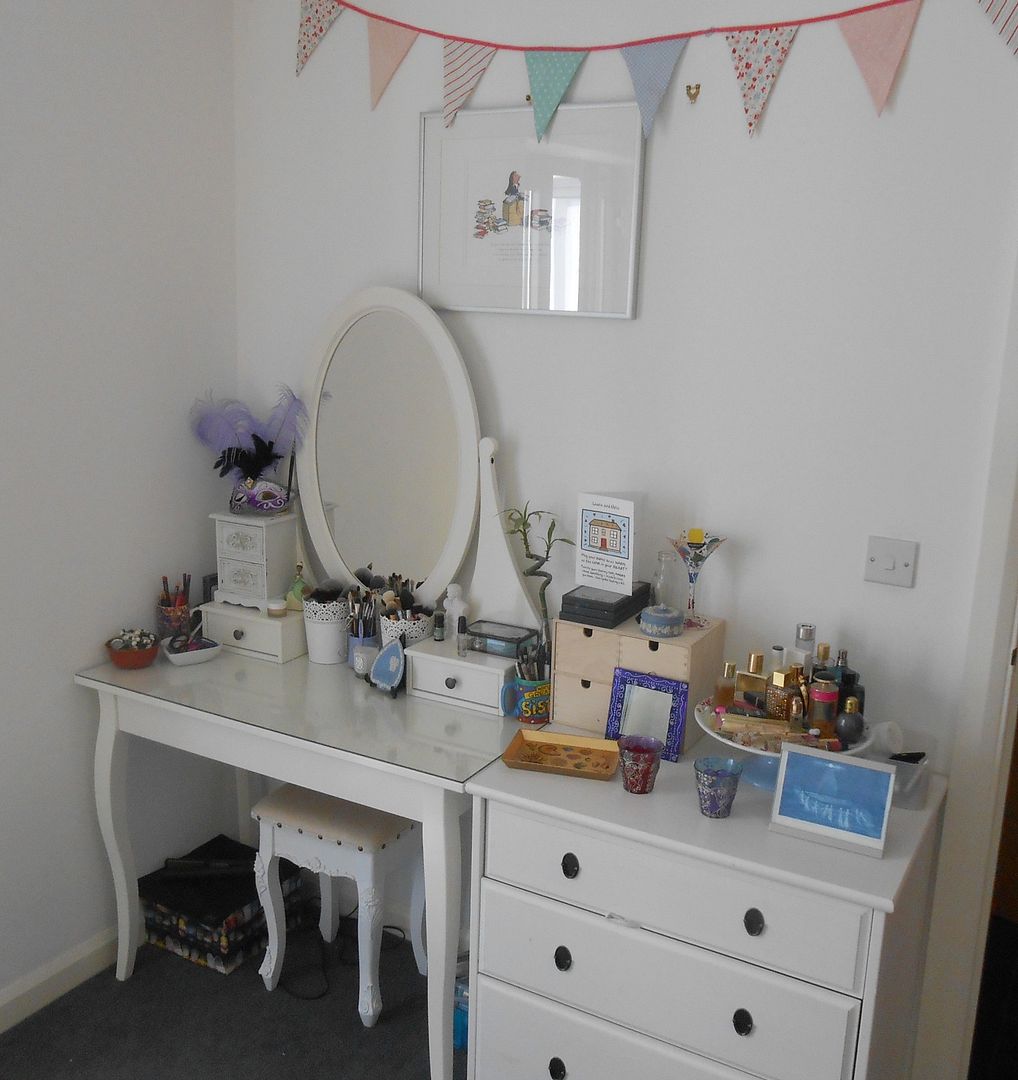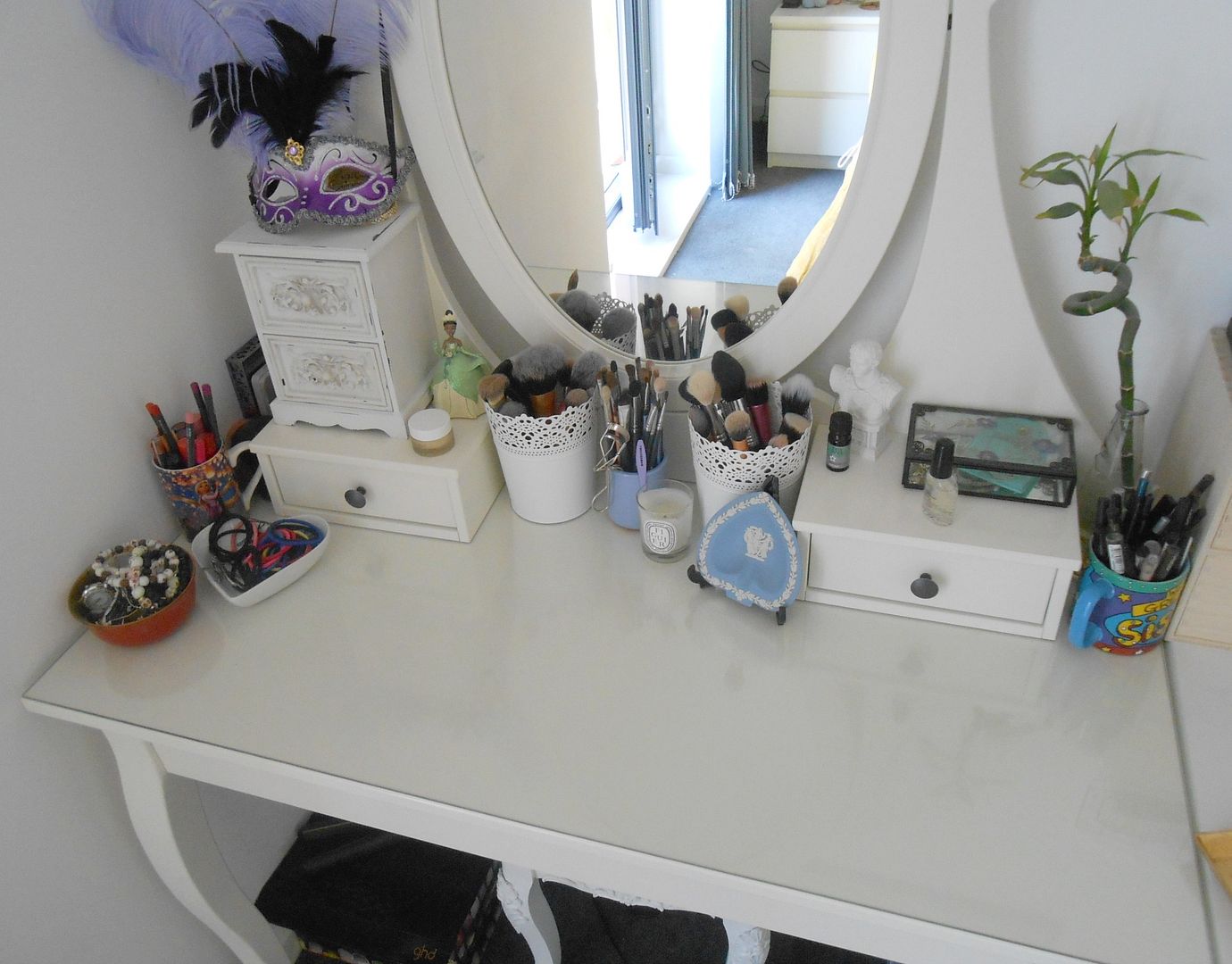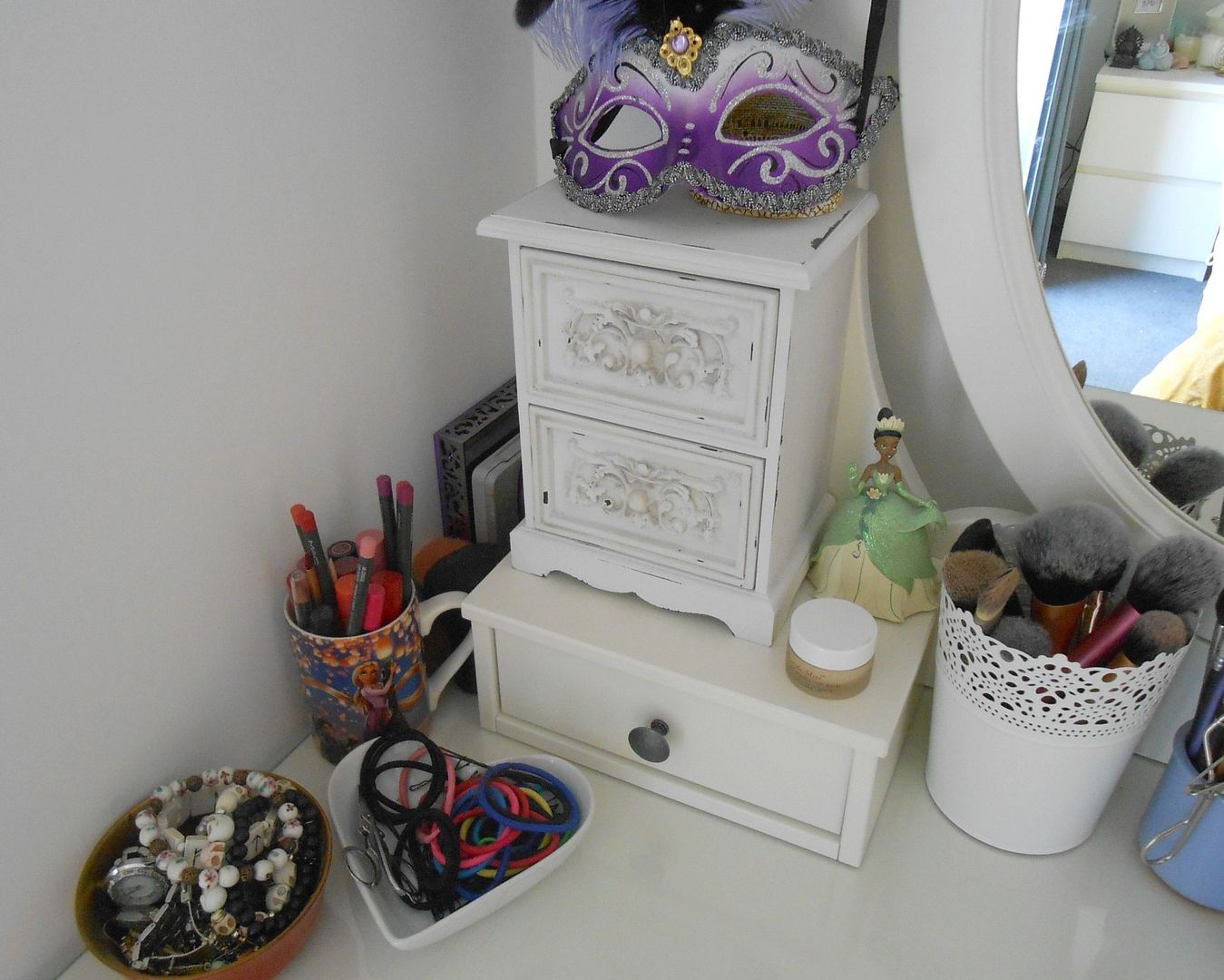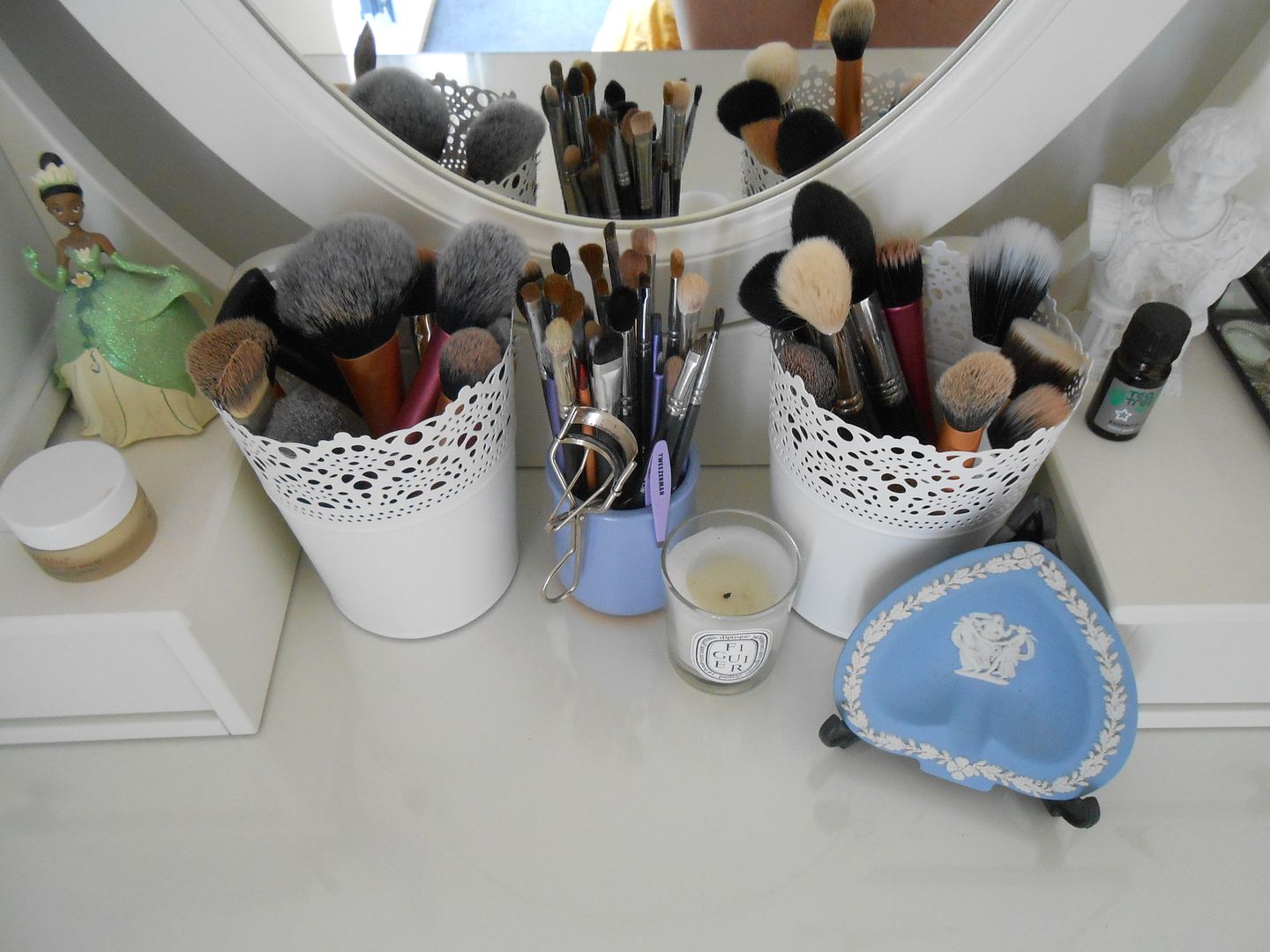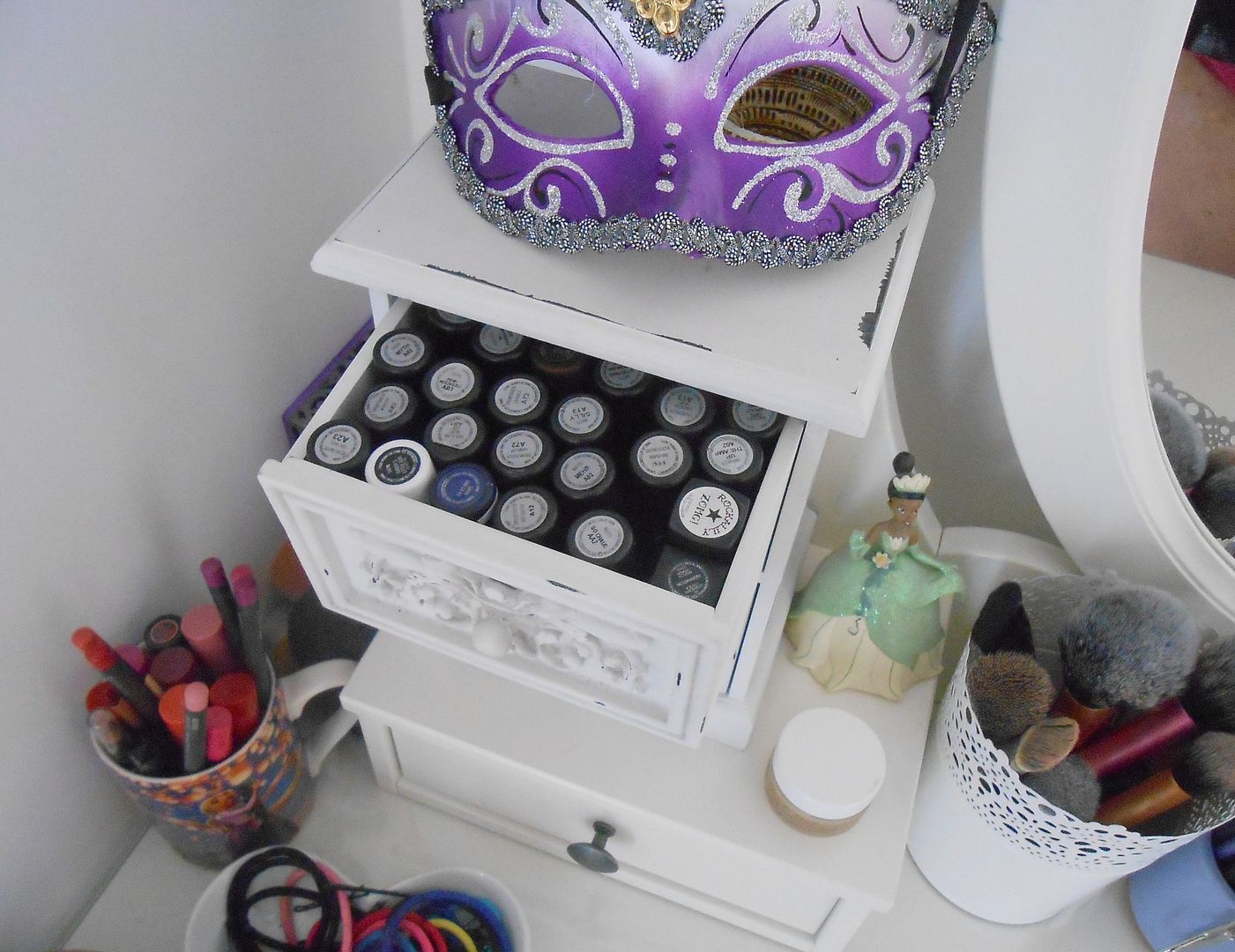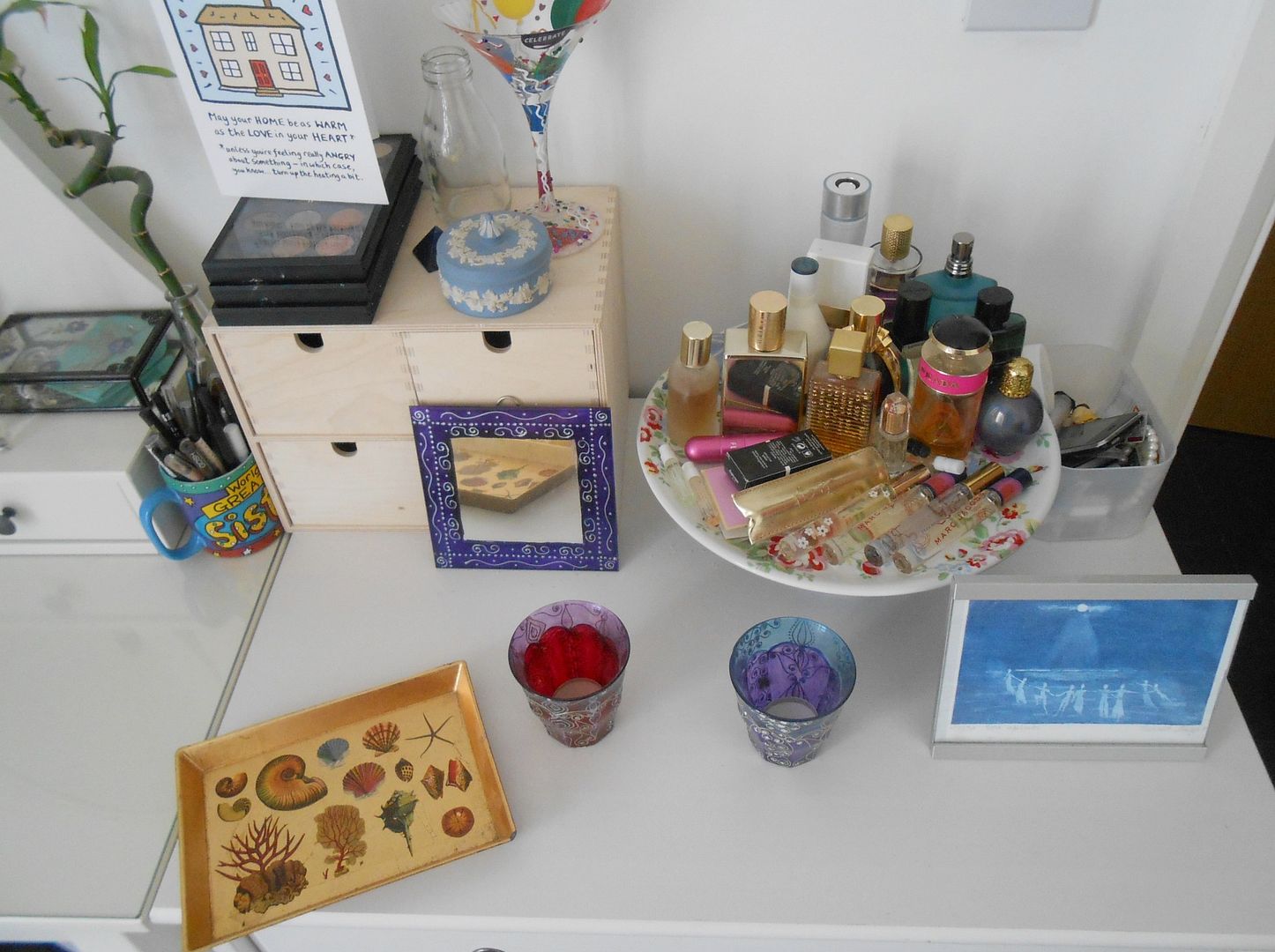 Following on from Monday's post, which featured a snap of my dressing table, here is a full dedicated post to my new favourite place in the world... I'd been lusting over the Ikea Hemnes for the longest time, it's so beautiful, and it's finally mine. It just looks so classy and pretty, I am in love. My boyfriend and I also managed to assemble it in under 2 hours without arguing... success.
The picture above is an illustration from Matilda that my Dad got me a while ago, and I hung some John Lewis bunting on top, because it wasn't girly enough yet... The chest of drawers came with out flat, but it fits perfectly next to my Hemnes. The stool under the table was sent to me from Out there interiors... it's so beautiful and the two go amazingly together. The two tables are also cluttered in my precious junk... to make it more personal, and dusty. The mini drawers on the left are from Live laugh love, and hold my MAC lipsticks.
The little wooden Ikea box is going to be painted a Tiffany blue sooon, and it will match a bedside table in the room. The martini glass on top was an 18th birthday present from my Mum, and holds my fine jewellery. All my perfumes (and some of my boyfriend's aftershaves) are housed on a Cath kidston cake stand.
Basically I love it, and every morning I get ready with a smile on my face! :)
What do you think? How do you store your makeup?