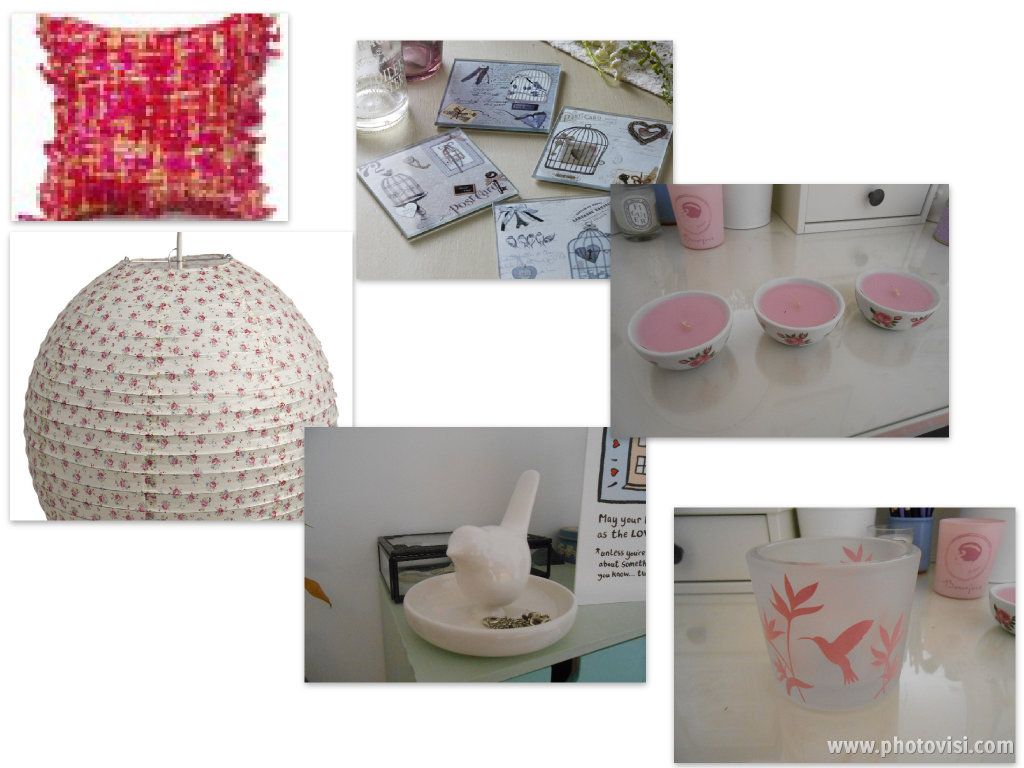 Moving house is definitely a pain... the packing, the movement, the unpacking, the assembling, the stress... the definite upside to moving though is the redecorating! I love finding little knick-knacks and bits that make my house prettier. As a student, I'm also on a budget, so here are my 6 picks of beautiful things for under £6 that will update the house!
First up is the major bargain, the pink and yellow cushions! These are only £4.95 at the moment - link! These go so well in my bedroom with yellow sheets. There's a picture on my Instagram if you wanna see (laurzraah) The cushions are also so soft and squishy and comfy.
These coasters are adorable, I have them dotted all over our room. The blue colours and the birdcages look so nice and classy, and coasters are one of those boring essentials. Might as well have some pretty ones! Link!
A little trio of rose scented candles for £3.25? Yes! These are pretty and the white and floral containers can be reused once the candles are burnt down. Link!
I'm seriously tempted by this lampshade - I currently have a black one which is a bit gross and doesn't go with the rest of our room. Pretty florals are always good. £4.95 - link!
The BHS ring holder isn't online, but I saw plenty in the store. They're £5 each, and I have a bit of an obsession with white accessories, this is gorgeous.
Lastly is another item that isn't online, a frosted hummingbird t light holder. The logo reminds me of the Hummingbird bakery, and this was only £2.
What do you guys think? Do you love interior updates as much as me? :)