Following on from my MAC neutrals palette post (read that here), here is my second palette. This palette mostly consists of warmer colours and purples. Yum. I don't use this palette as much as my other one, but there are some gems. I'm looking forward to using some of the warmer shades once it gets more Autumnal :)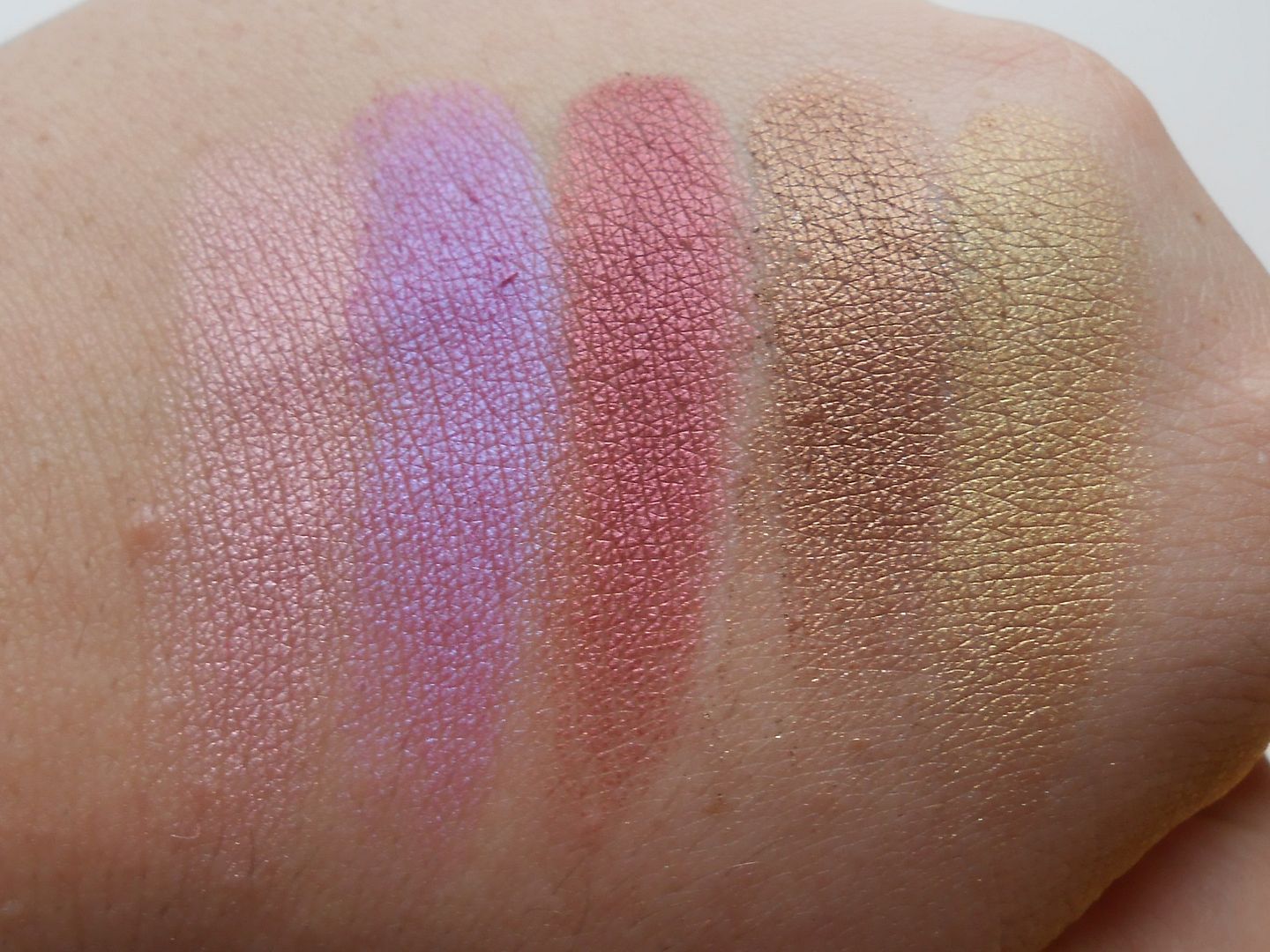 And the award for the cringiest name goes to... Da Bling! This is such a stupid name. Nice frosty pale pink though, this is perfect as a base and as a highlight when I'm wearing warm colours like Expensive pink. I think this would look amazing with green eyes in particular. Stars n Rockets is one of all time favourites... I don't wear it every day but I feel all sparkly and special when I do. It's gorgeous, a light purple duochrome that looks purple, pink and blue in different lights. Cranberry is the best for Autumn eye looks, it's so gorgeous! You wouldn't automatically think to wear a colour like this, but it's really wearable. Tempting is an old favourite... one my firsts, years ago. This is my second pan, and I've finished it since taking these photos. Love it! It is the nicest bronzey shade and goes so well with blue eyes. It is a lustre finish, so it has some fallout and is a bit glittery but this is amazing. Barefoot (LE) was from the Hello, sailor collection... I don't wear this enough, but it goes SO well with Cranberry. I won't talk about it too much, it is LE ;)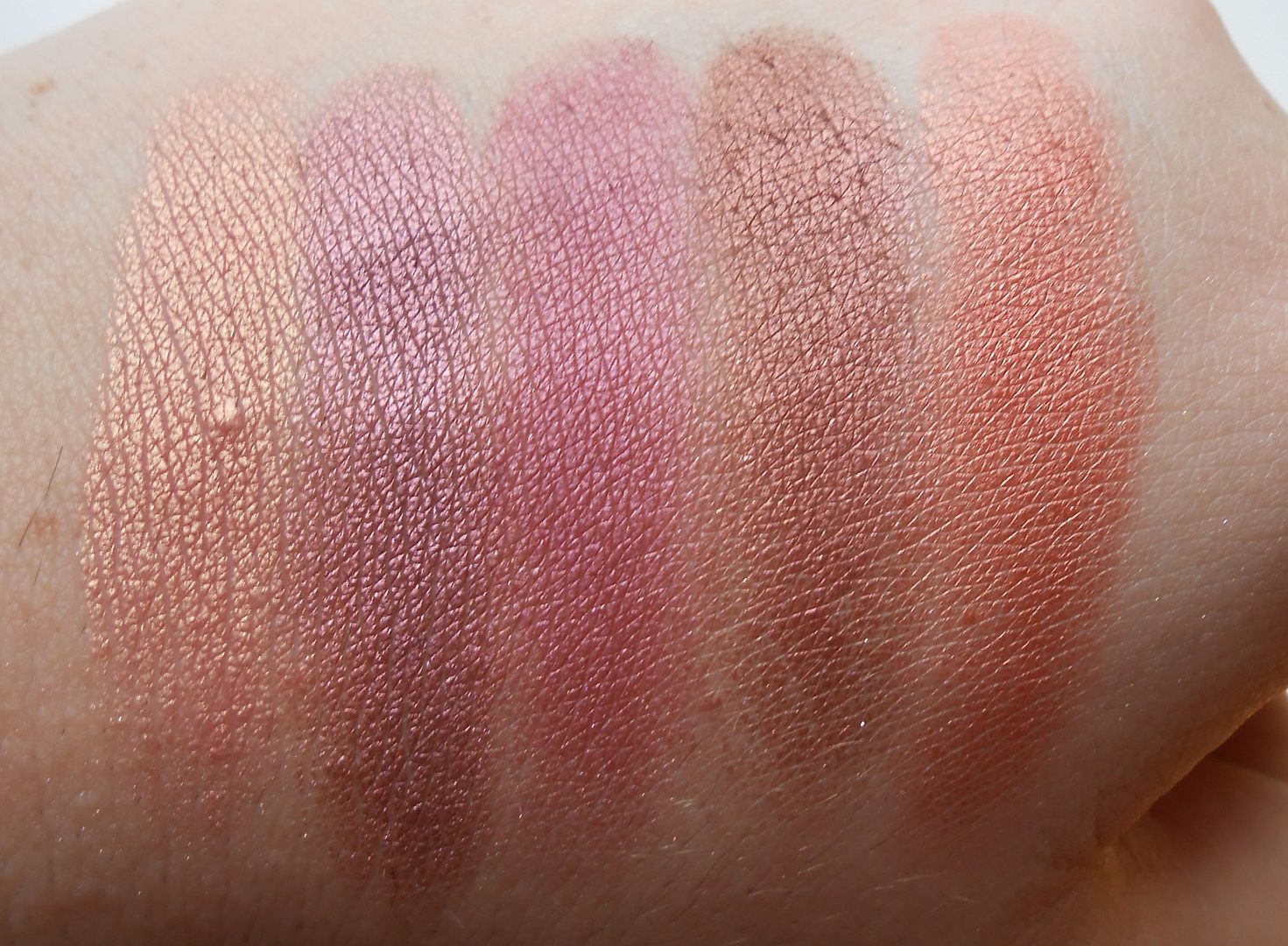 Expensive pink is so good for blue eyes, it's one of my favourites. It has the nicest buttery formula and applies so smoothly. I like wearing this all over the lid, with Da bling as highlight and maybe Star violet on the outer corner with Embark in the crease <3 Star violet, like Cranberry, is one of those shades perfect for Autumn. It's kind of like a gold/purple, and so pretty. This looks good with Sketch! Plum Dressing is a pinkier purple, and so goes really well with any pink or purple colour really. Really nice formula. Just writing about these is making me excited to use them! Sable is one I use with Mythology or E. Pink to deepen up the colour. Another one perfect for green eyes. Coppering was recommended to me by a MAC MUA, and it's quite an orangey toned shade. I haven't experimented enough with this shade, but I think it will look really good with Amber lights/woodwinked... mmm!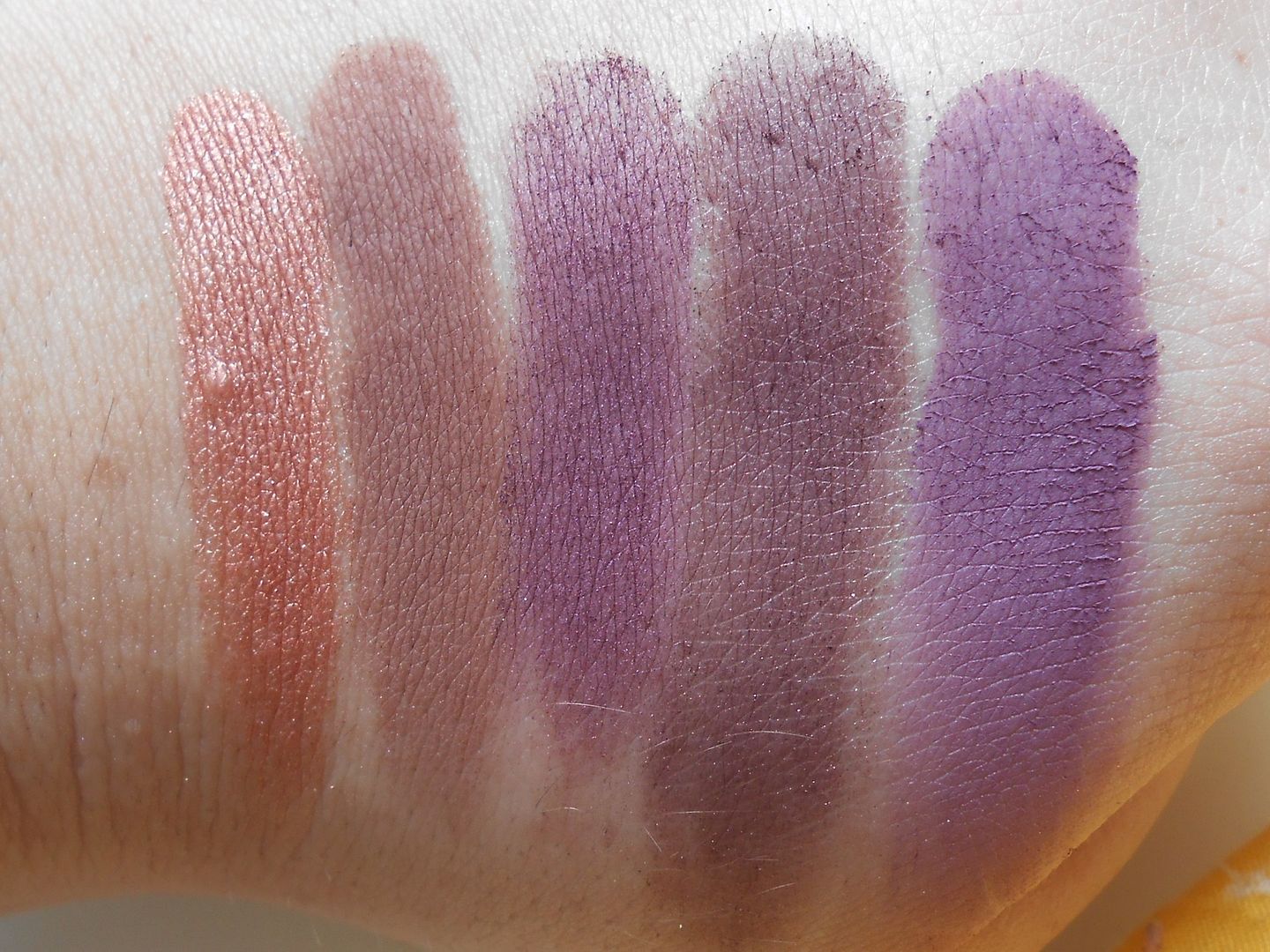 Mythology was a BuynowBloglater enabled purchase, and I love it. It is pretty glittery and needs blending, but the colour is really pretty and can look like a sunset when used with Amber lights.
Folie
is one I have had forever, and isn't that exciting to look at but is so useful for adding to the crease for definition or using under the lash line.
Nocturnelle
is the perfect purple for a purple smokey eye, I love to use in the outer corner over Stars n Rockets and then with glitter on top for a night out! SO pretty. This is my favourite shade of purple.
Sketch
is a great one for using alongside a more sparkly colour, like Cranberry, to add definition. Lastly,
Fig 1
is a matte purple and is so useful for purple smokey eyes! Purple smokey eyes are more fun than just greys...
... And breathe! Well done if you managed to read all of that :)