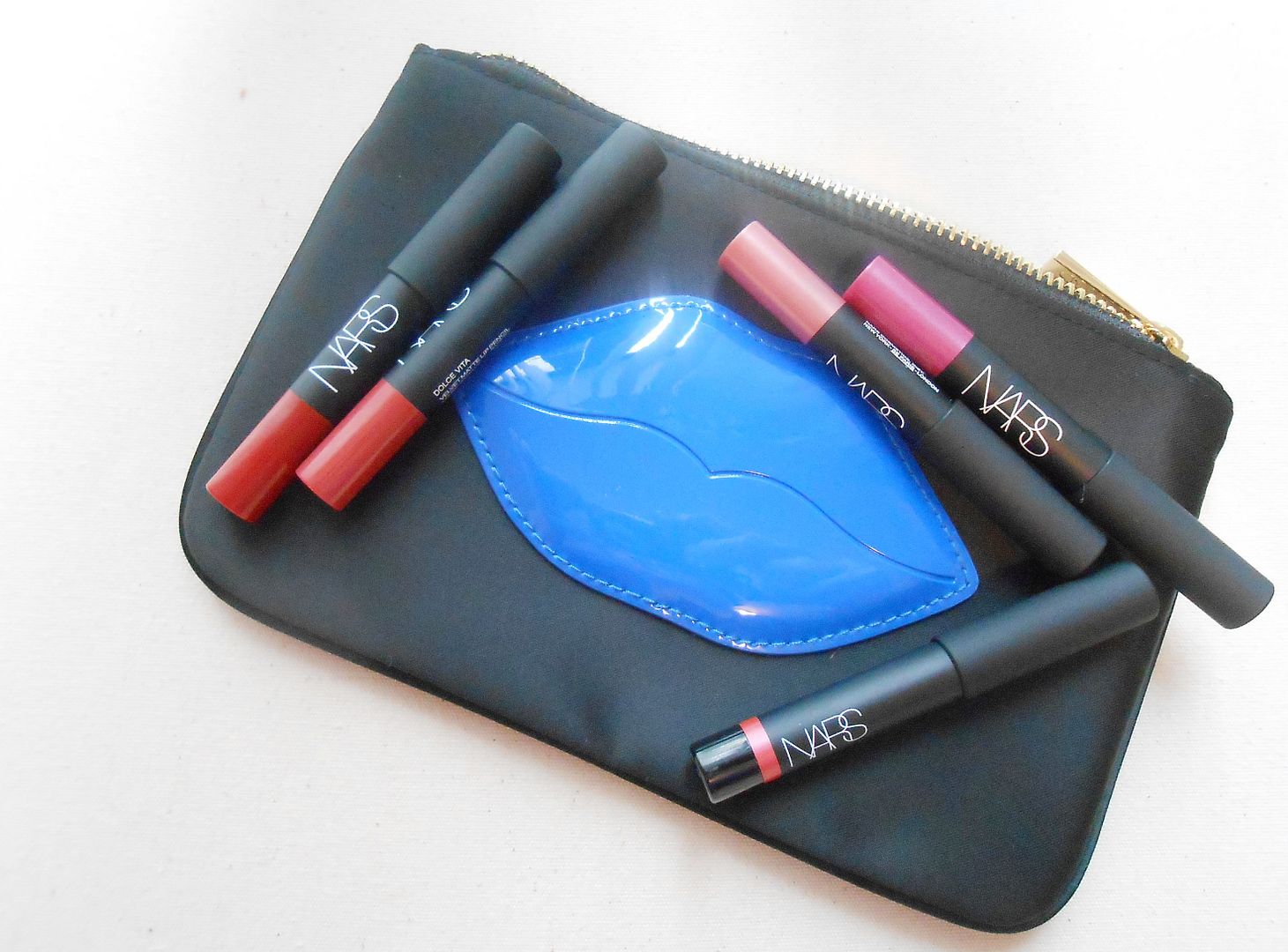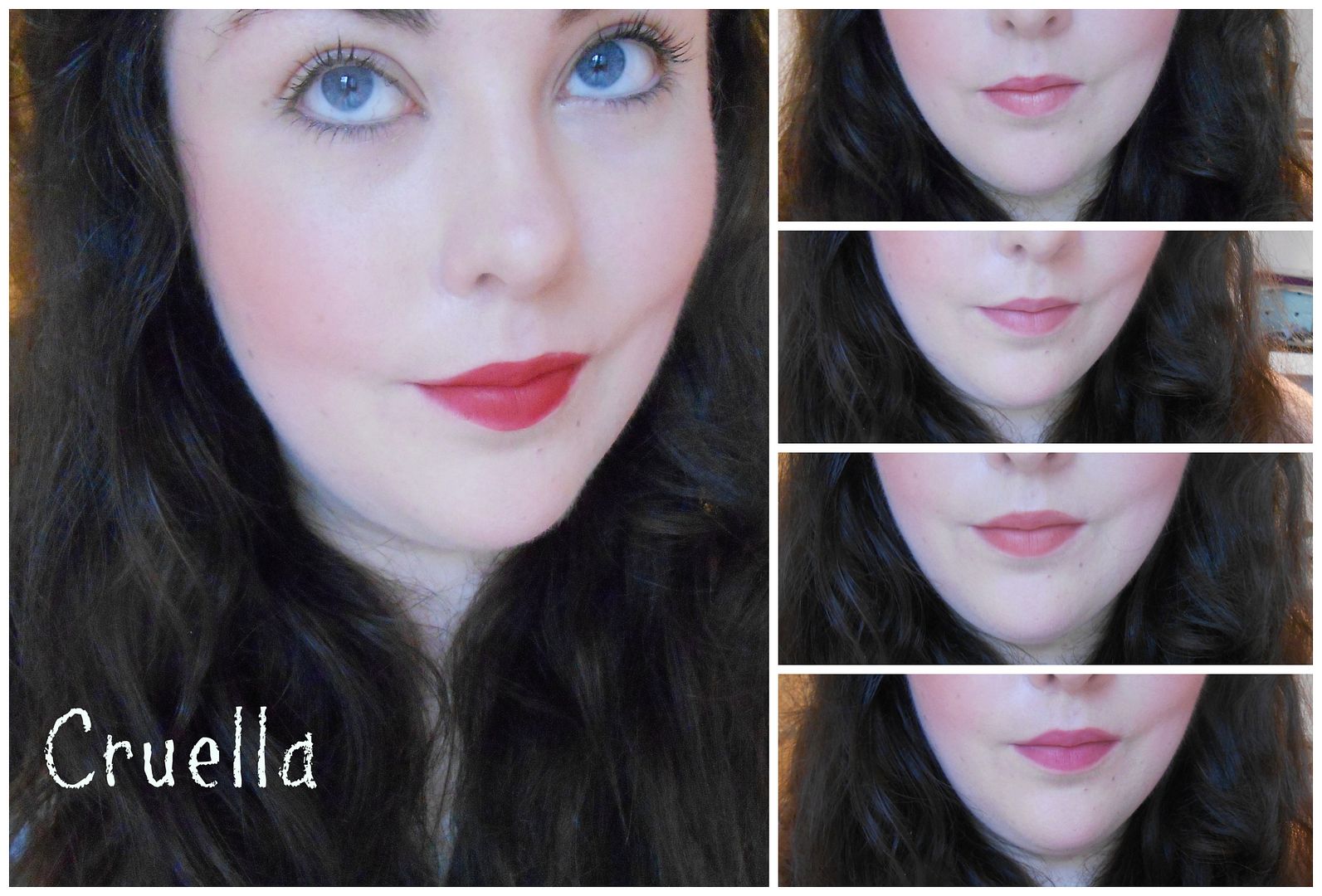 From top to bottom; new lover // sex machine // dolce vita // never say never
This set was a slow-burner for me from the Guy Bourdin collection. Everyone went nuts for the blush palette, and I loved Daydream blush (see it here). This set looked good, but it was only until a couple of weeks had passed that I wanted it to come home to mama. In the set you get 5 lip pencils, which is good for £30. Each individual pencil is £17.50, and although these are half size, how often do you finish a lip product? Mmhmm, that's what I thought. The set also comes presented in a swish little bag. I thought the bag looked tacky when I saw it online, but in person it's nicer and has that signature velvety NARS feel.
You get 1 gloss pencil and 4 velvet matte ones. New Lover is the glossy one. It reminds me of NARS Orgasm in terms of colour, and while I'm not the biggest fan of the shade, it feels comfortable on the lips and not sticky. I'm not the biggest fan of glossy finishes on lips, so yeah... The velvet matte finish is really, really nice - creamy and long-lasting. The pencil shape also makes it ridiculously easy to just trace and fill in your lips. Sex Machine is a mauve-nude, that looks pretty similar to my natural lip colour, really. Dolce Vita is a slightly burnished nude, that looks a bit terracotta-y but it surprisingly flattering on. A grown-up nude. Never say never is a nice blue based pink that leans a bit purpley almost. The star of the show is obviously Cruella, a gorgeous red. It's not particularly blue based, so it's not the one for making your teeth look extra sparkly white, but a gorgeous red.
I think this set is so nicely thought-out - it's a good variety of colours, and there's sure to be at least a couple of new favourites. A great Christmas set for makeup junkies and newbies alike. I'd get it sooner rather than later, as it's proving pretty popular :)