Left to right - MAC Honeylove, By terry flirty rose, MAC Mehr, Tom ford Indian rose, Kevyn Aucoin lip pencil in medium, MAC Modesty
The biggest makeup trend from the 90s would be, arguably, the brown lip. I read once that fashion repeats itself every 20 years, and case in point. When I think 90s makeup I think Kevyn Aucoin (I love), and so obviously I've included a product of his in the line-up. I'm embracing the browner tones of the nude lip, as I think they look a lot more flattering than porn-nude lips (MAC myth, I see ya), and they add a slight je se ne quois... a little bit of gritty edge to everyday makeup.
I read this article from Into the gloss, & it made me laugh when they said to pair with your favourite Pulp single. I'd like to add that brown lips would look exceptional with an oversized tartan shirt. Mmm.
Jennifer Aniston. The brown lip. So 90s it hurts.
Rather than have 6 separate photos of my face splashed all over the page, I've edited each one into a snazzy smushed together collage.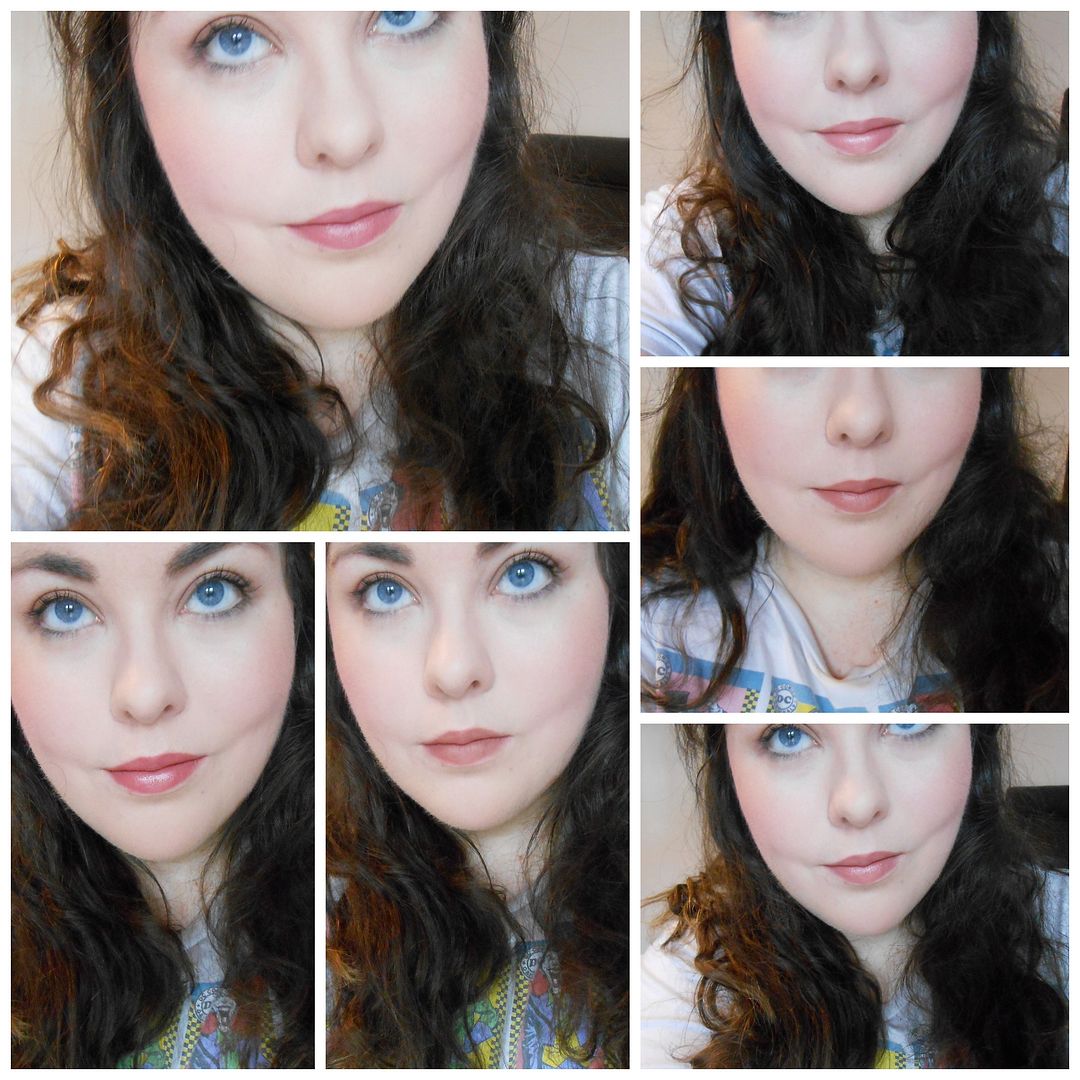 Clockwise from top left - MAC Mehr, By terry flirty rosy, MAC velvet teddy, MAC modesty, Kevyn Aucoin lip pencil in Medium & Tom ford Indian rose
Okay, so we have established brown is doable. As within any colour, there are different tones. If you're scared of the browner notes, then I'd suggest something pinker to start with.
- MAC Mehr is a staple for me - so so easy to just slick on. The matte finish means it looks even more natural, and it also stays on for ages. It's the absolutely perfect mix of pink and brown, and just a nicely natural option. Patisserie from MAC is also worth noting if you're a sheerer lip fan. I'm not really, but Patisserie is nice.
- By Terry flirty rosy is a nice mix. Akin to the Amplified formula, comfortable to wear, the colour has more terracotta tones in it, but with enough pink to not be scary. I'd say I feel a bit more elegant when I wear this.
- MAC velvet teddy works so, so well with a heavier eye. If you feel a bit washed out with a nude nude lip, this one is perfect. Matte, but so creamy and not-at-all drying. I posted a dupe here (it's actually my most read post of all time)
- MAC Modesty - If creamier lip offerings are more your thang, give modesty a try. It's definitely browner than pink, but the rosy warmth it gives will brighten your complexion and it's so flattering. I imagine this would look good on most people.
- Kevyn Aucoin's lip pencil in Medium is what I'd say is the brownest o' the bunch, but it is weirdly awesome to wear. Lip pencils are going to stick around for ages, as a base or on their own. I would wear this on its own, but it really comes into its own when layered under another colour. *especially the By terry!* This pencil is also awesome if you want to make your lips look a little bigger... remind me to recommend this for my mum. You can easily draw outside the lips a little, and if you added MAC Patisserie or even a gloss (!), your lips will look bigger and sexier.
- Tom ford's Indian rose. The most luxurious lipstick. Worth it. Tom ford lipsticks are where it's at! Oh-so creamy and just so nice to use. Dat packaging. Indian rose is the perfect blend of rosy pink, brown and terracotta.
Would you do brown lips? Or do they belong back in the 90s?