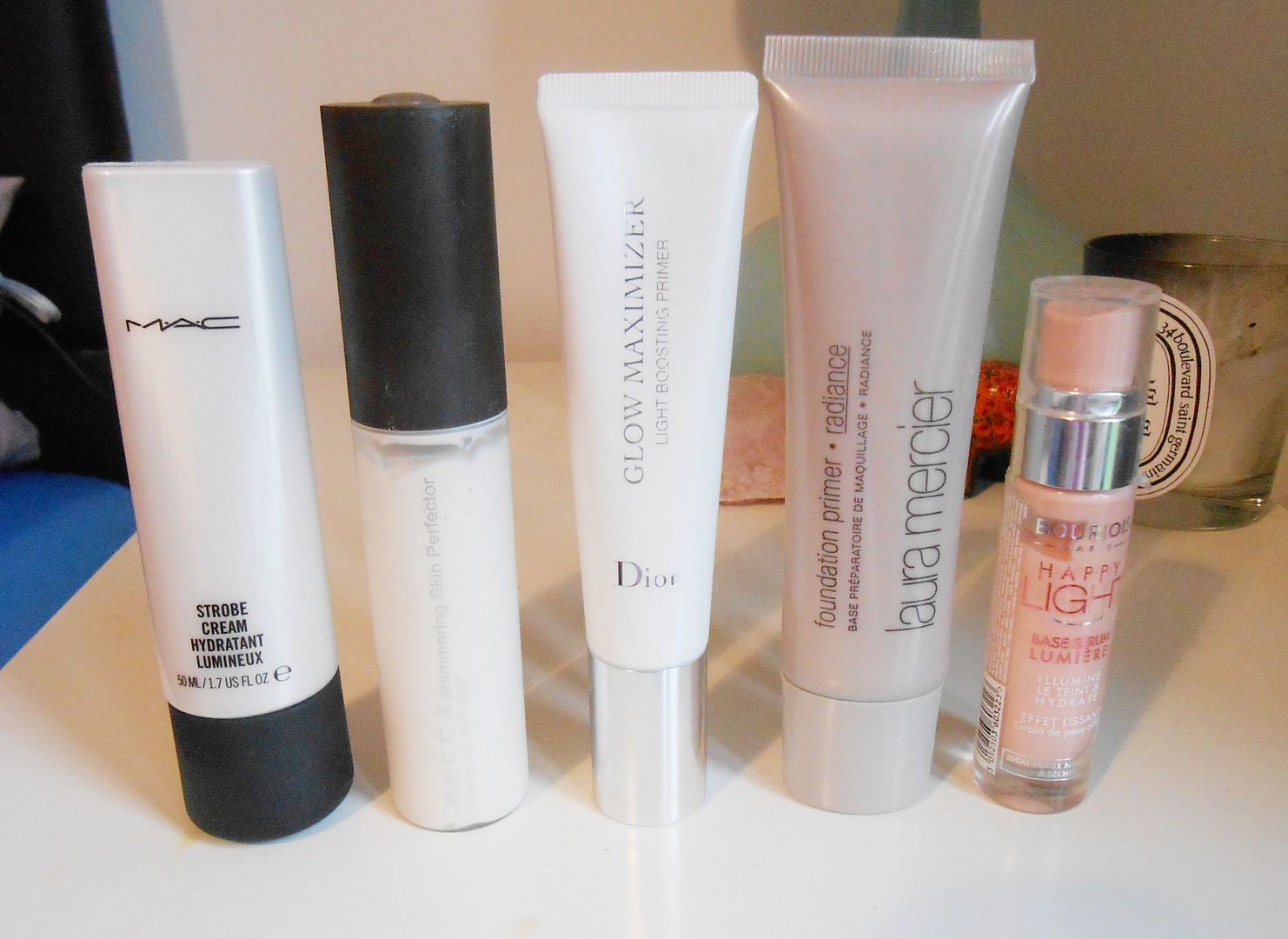 Illuminating and glowy bases
Illuminating bases are, for me, an essential. I get dry skin on my cheeks and so my skin can look a little dull and generally blah. When I add some illuminating primer I definitely notice the difference. If you want to make your skin look more alive, or blur imperfections then illuminating bases are definitely the way forward. I have 5 - call it a problem - and I love them all, for different uses.
- MAC Strobe cream: This is a nicer subtle pearly glow. I've been using this on the highpoints of my face under foundation and it adds a gorgeous sheen. It's also the most moisturising one out of the bunch, so if you have especially dry skin then this is a winner.
- Becca Shimmering skin perfector in Opal: This one is essentially a liquid highlighter. I sometimes apply it all over my face, but more often than not I'll mix a pea-sized amount in with foundation all over, or add it on top of my foundation. I have the shade opal, which is the nicest pearly, creamy colour, but I think it could look a little stark on darker skin tones.
- Dior Glow maximiser: Newness alert! This one clearly stands out, as it the bronziest of all. When applied to the skin it has a rosy/bronze glow that adds a really nice dimension to the face. It really does maximise the glow! I can't wait to wear this one on a night out, mmm.
- Laura Mercier radiance primer: My personal favourite - the one in the picture is my second one. It comes out as a slightly yellow toned skin colour with the most gorgeous shimmer. This is my go-to, I just know that it works. This is kind of the nicer, real life version of smearing vaseline on the lens - everything looks a bit more diffused and just healthier.
- Bourjois Happy light luminous serum primer: The budget version! This is a milky pink toned cooling serum that feels so nice and soothing when you apply it. It has no shimmer or glitter, but it adds a more subtle dewiness. This one would be really good for sallow-er complexions.
I'm not sure how helpful this picture is in terms of understanding how it works on the face, but the swatches show the colour/shimmer differences between the two.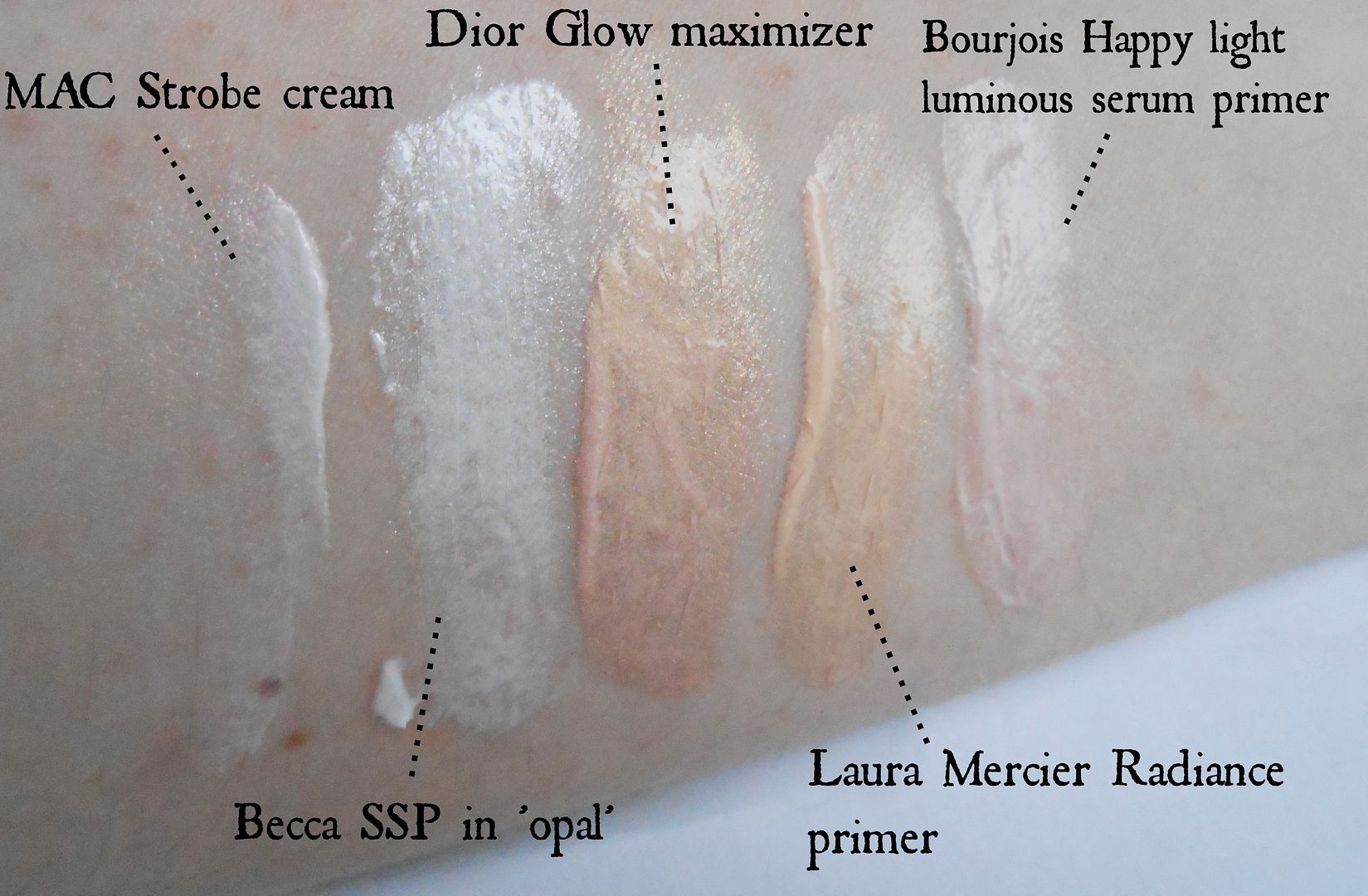 Do you use glowy primers? Let me know if you want to see any more photos of the product on the skin :)