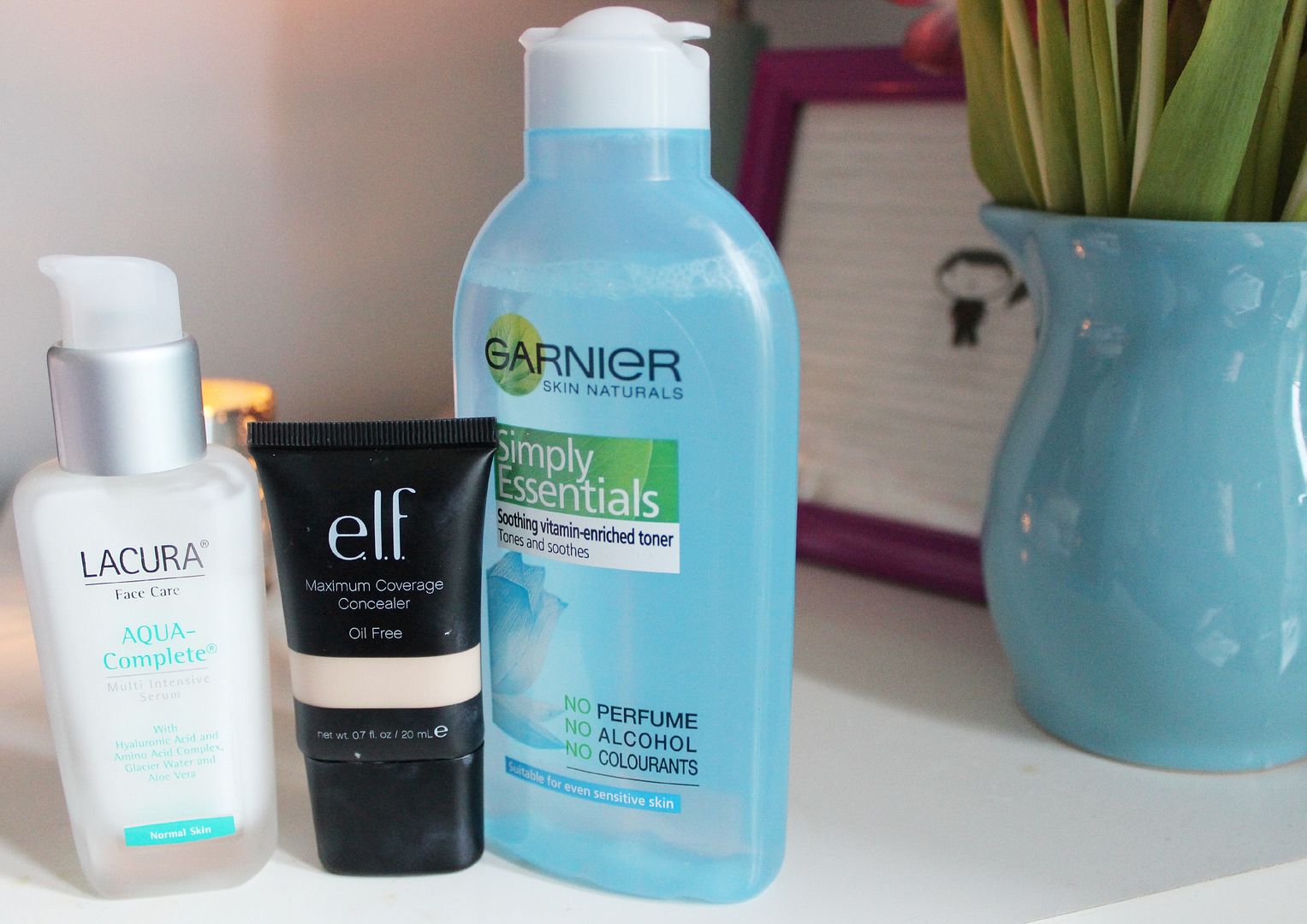 I'm all for fancy products, but I do love it when you find some really, really nice products that are cheap as chips. I have three that have become daily essentials for me, & thought I'd share the awesome bargains.
- Lacura Aqua complete serum (£3.49 for 50ml - link!) This was something I popped into my basket when doing the weekly glamorous shop at ALDI... I saw hyaluronic acid and was sold. A hydraluron dupe? The texture is completely different, but ultimately does the same thing. It makes my skin feel plumper and softer & I have noticed a decrease in dry patches on my foundation in the month I've been using. Check it out!
- ELF Maximum coverage concealer (£3.95 - link!) I bought this when ELF had one of their 50% off deals which made it even cheaper... keep your eyes peeled. I have the shade porcelain, and it's a good match for my skin. It is really creamy and moisturising, and really does cover well. I have found it particularly good for under eye circles & it doesn't crease on me. It lasts a long time on the skin, and is basically an awesome concealer. You also get loaddds of product. The only downside is that the packaging means a lot comes out in one go, but I'm not too fussed.
- Garnier Simply essentials soothing toner (£2.99 - link!) After finishing my third bottle of my Clarins toner, I was on the hunt for something cheaper. I actually picked this up from Savers (super cheap toiletries and cleaning supplies shop) on a whim, but I have been loving it. It has no perfume, alcohol or colourants and is perfect for sensitive skin. I don't think toning is an essential step, but I personally love the soothing sensation, and the extra moisture it gives my skin. I will be using this from here on out, it's gooood.
If you have any super cheap awesome buys, let me know in the comments. Hopefully you'll be able to enjoy some of these :)