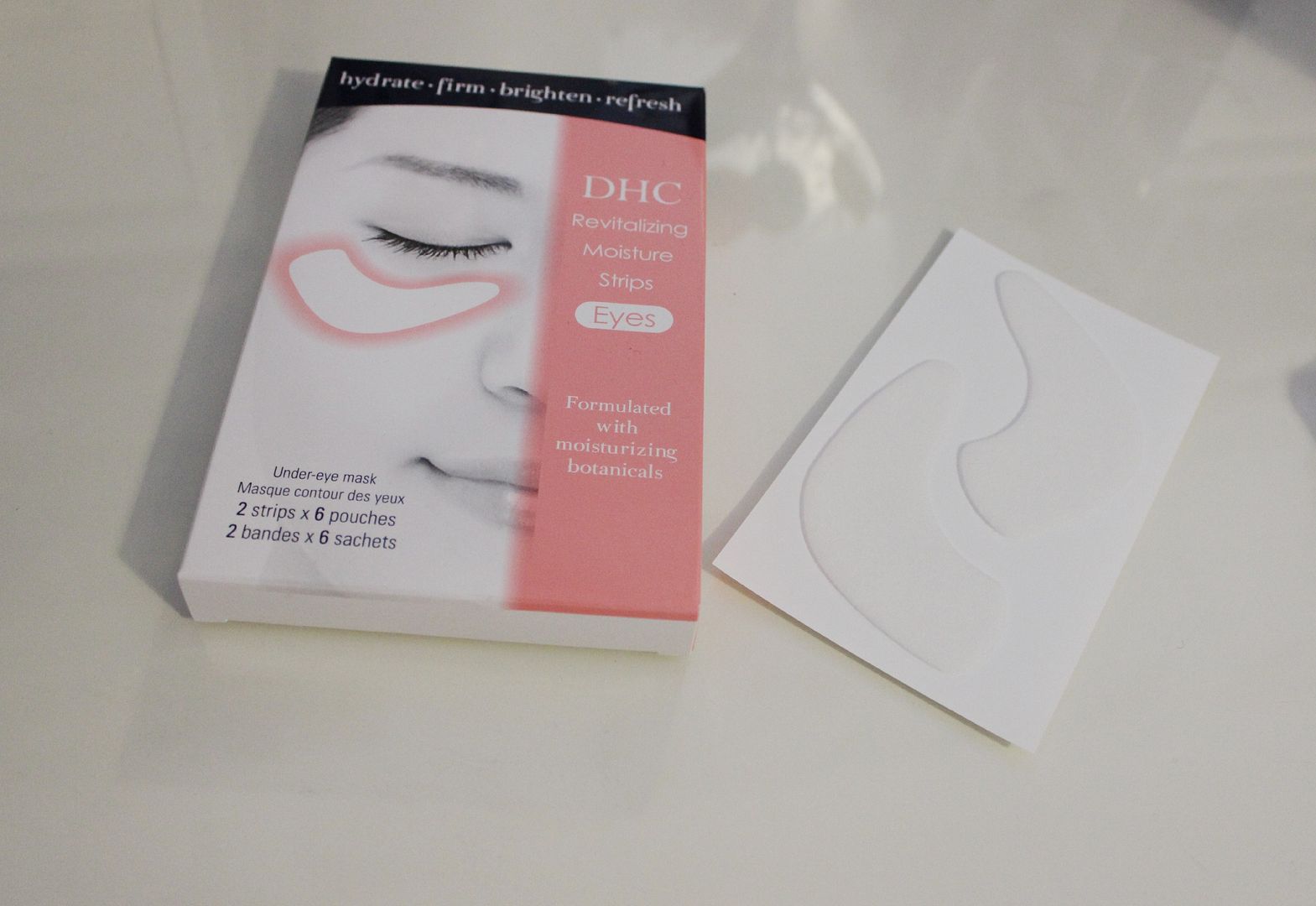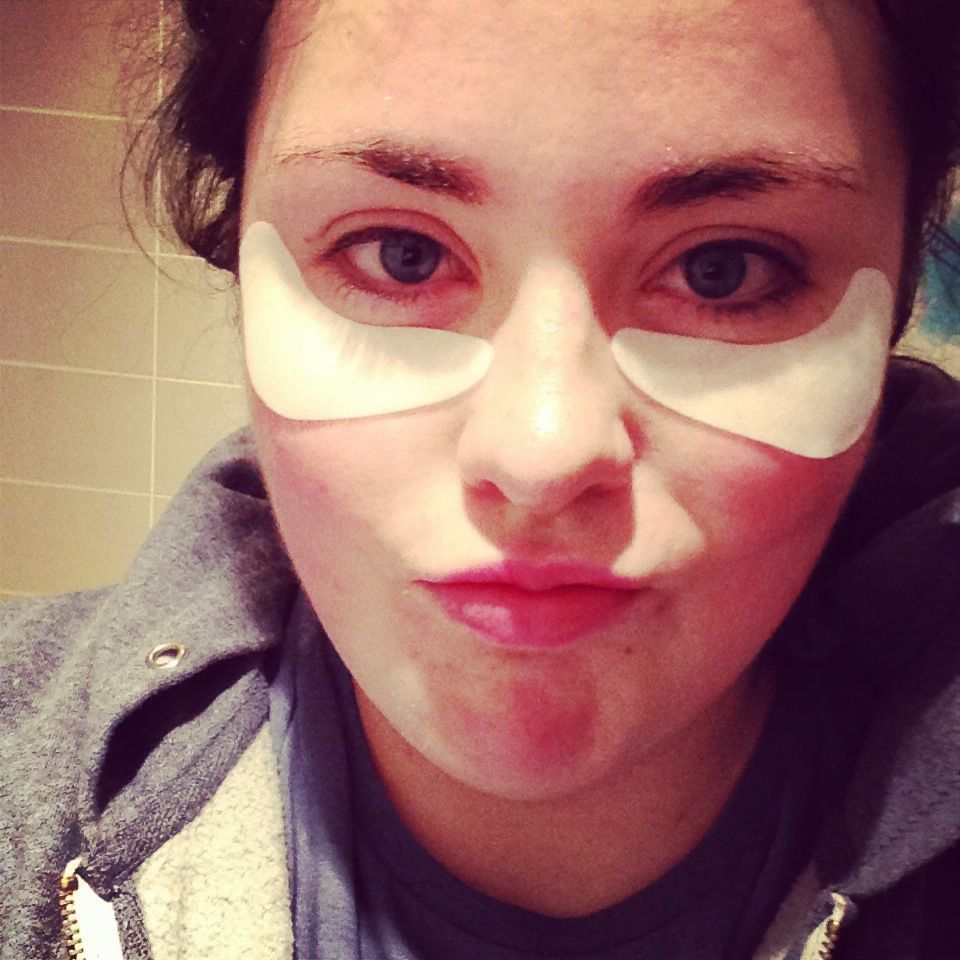 The strips in action...
If it's good enough for P Diddy... good enough for me. I was sent a pack of these revitalizing moisture eye strips from DHC, and have been working my way through them (as has the boyfriend!) Mmm, I sense a new addiction.
The strips are designed to refresh, hydrate, brighten and firm the eye area. They have mulbery to brighten, alpha-arburtin to help dark circles & olive leaf and soy to make your eyes look younger. I've been applying them after cleansing and leaving them on overnight. When you first apply them they feel really cooling, I love that. I bet these will be awesome in summer when I get hayfever (woo!) and my eyes get puffy and sore. They're sticky, so I wake up with them still on my face, but they're not so sticky that it hurts to peel them off. That would be so awful. When I take them off my eye skin feels more moisturised and hydrated for the rest of the day. I guess I'm not the best to comment on a dramatic difference in firmness - I am only 20, so my eye area isn't particularly... floppy, haha. I don't think these provide a long-term difference, but for a quick fix they are a nice addition.
You can get a pack of 6 from DHC for £6.95, or £8.50 (?) from Beauty Mart (I bought another pack during the 50% off flash sale, yay!)