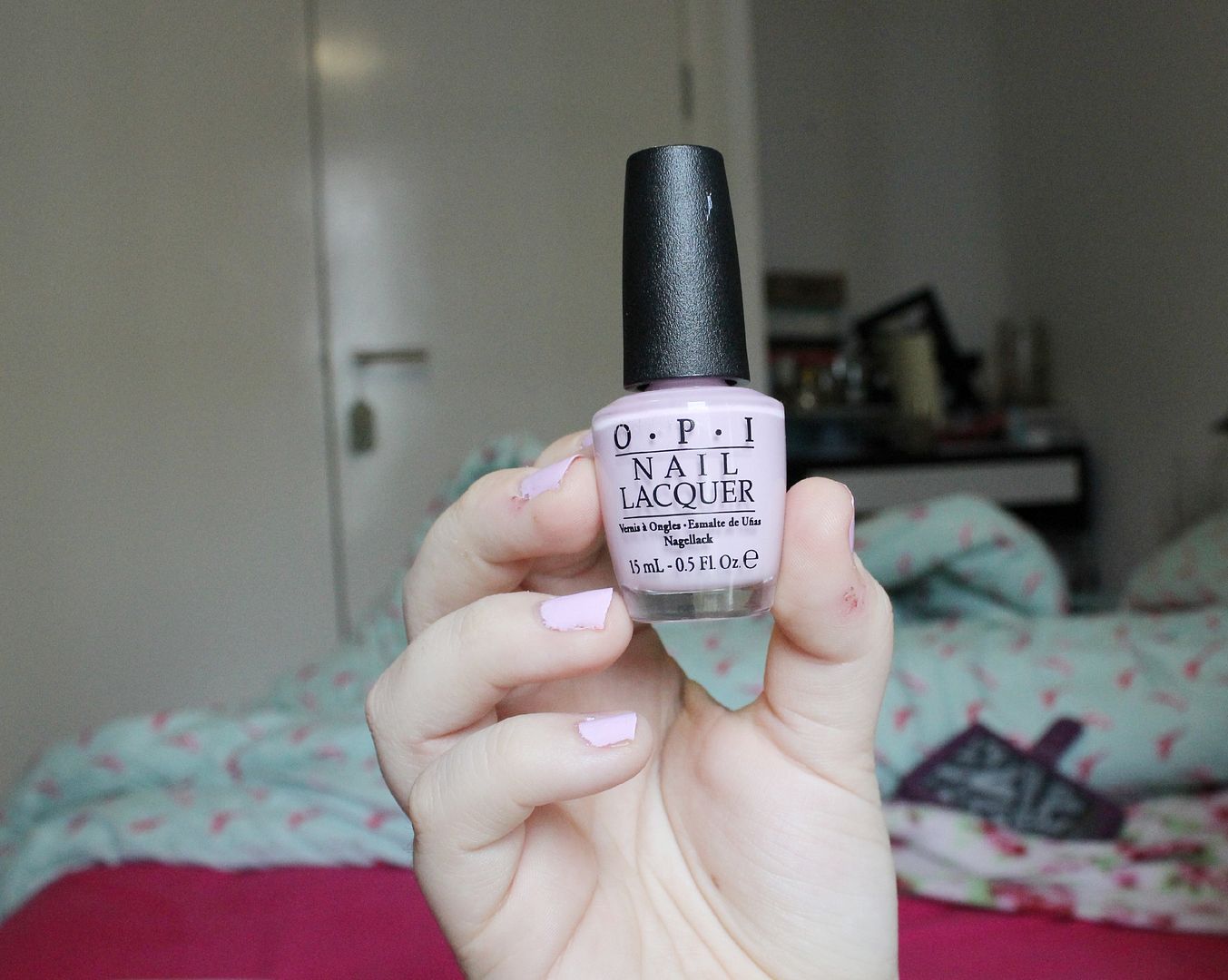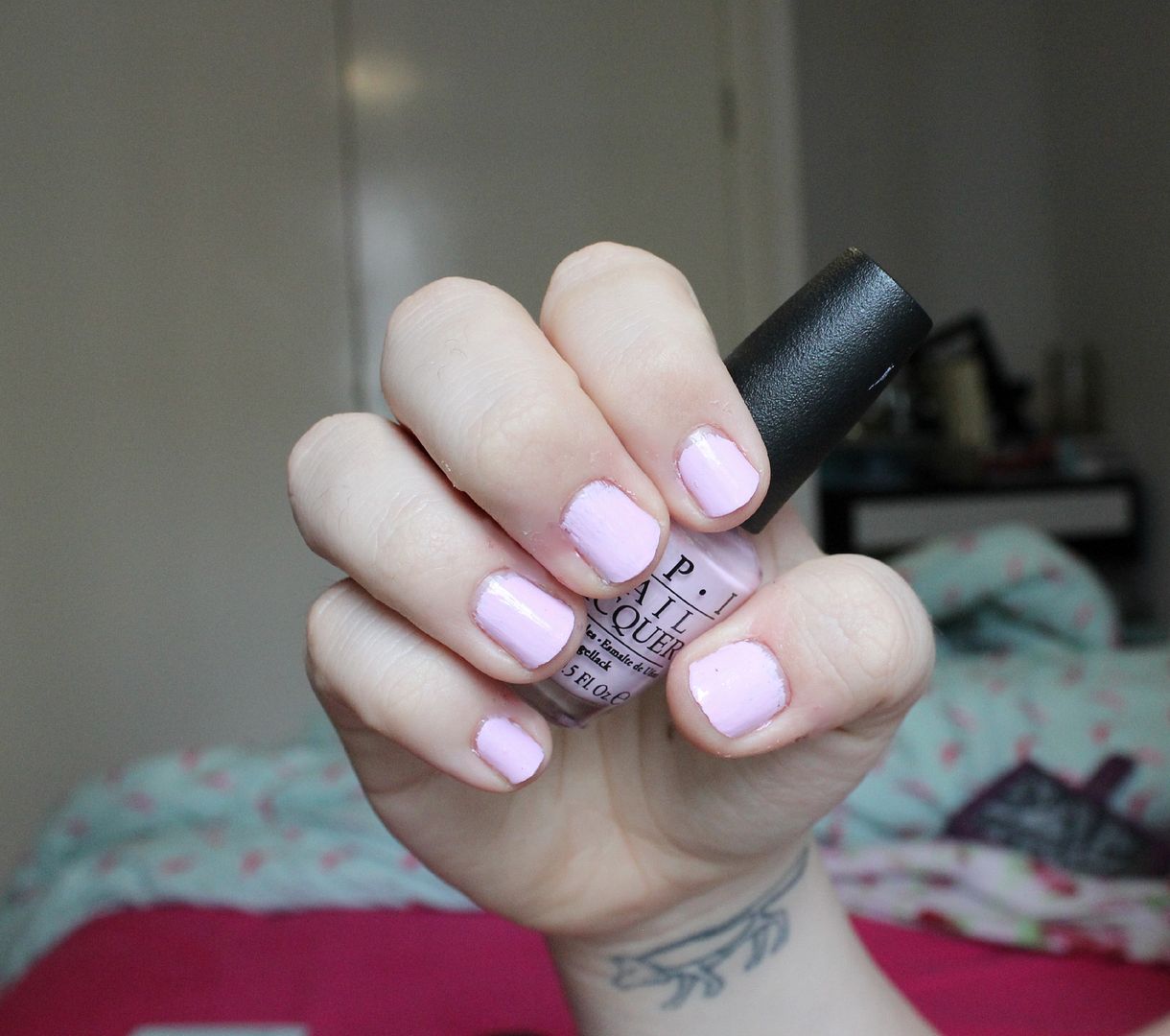 This is one of those polishes that seems to have been on my wishlist for literally years, and once I finally picked it up I wondered what had taken me so long. It's milky pastel perfection, and I am obsessed.
It's a really blue-based baby pink that reminds me of a milkier MAC saint germain. A bit obnoxious, yes, but undeniably pretty. Sometimes I want my nails to look like Barbie threw up on them... :)
It's the creme de la creme of pastel polishes - the formula is good. It's opaque in a respectable 2 coats, and lasts about 5 days on my nails. In the photo above I used the blurring tool poorly to 'blur' the skin around my nails - I am a skin picker on my nails ;(
You can also see my kindle in the background - still ploughing my way through the Game of thrones series. Second time round, love it even more. #tyrion
I got mine from BeautyBay, which by the way is an awesome place to get OPI from. They're generally cheaper, and the site's legit.