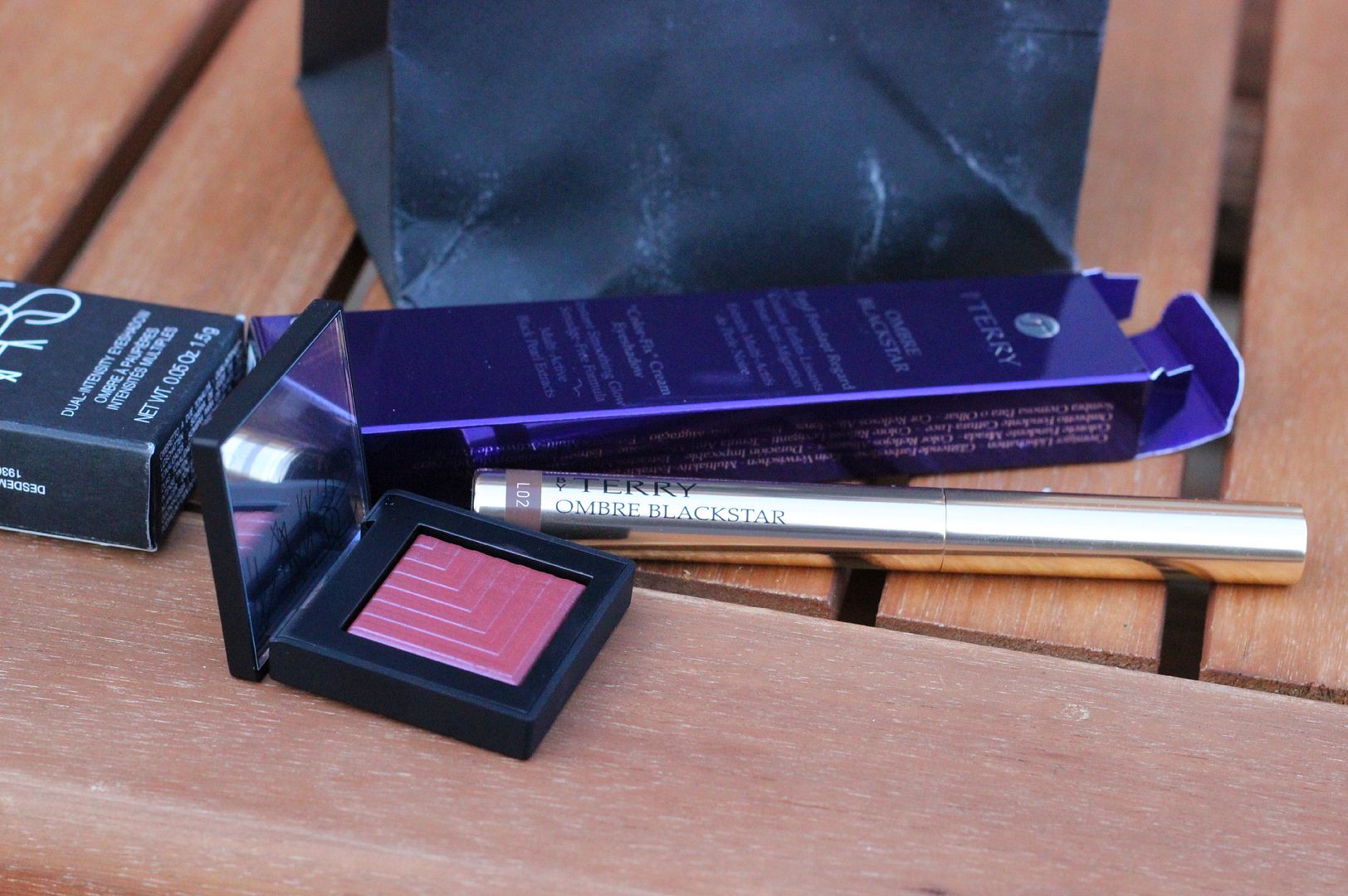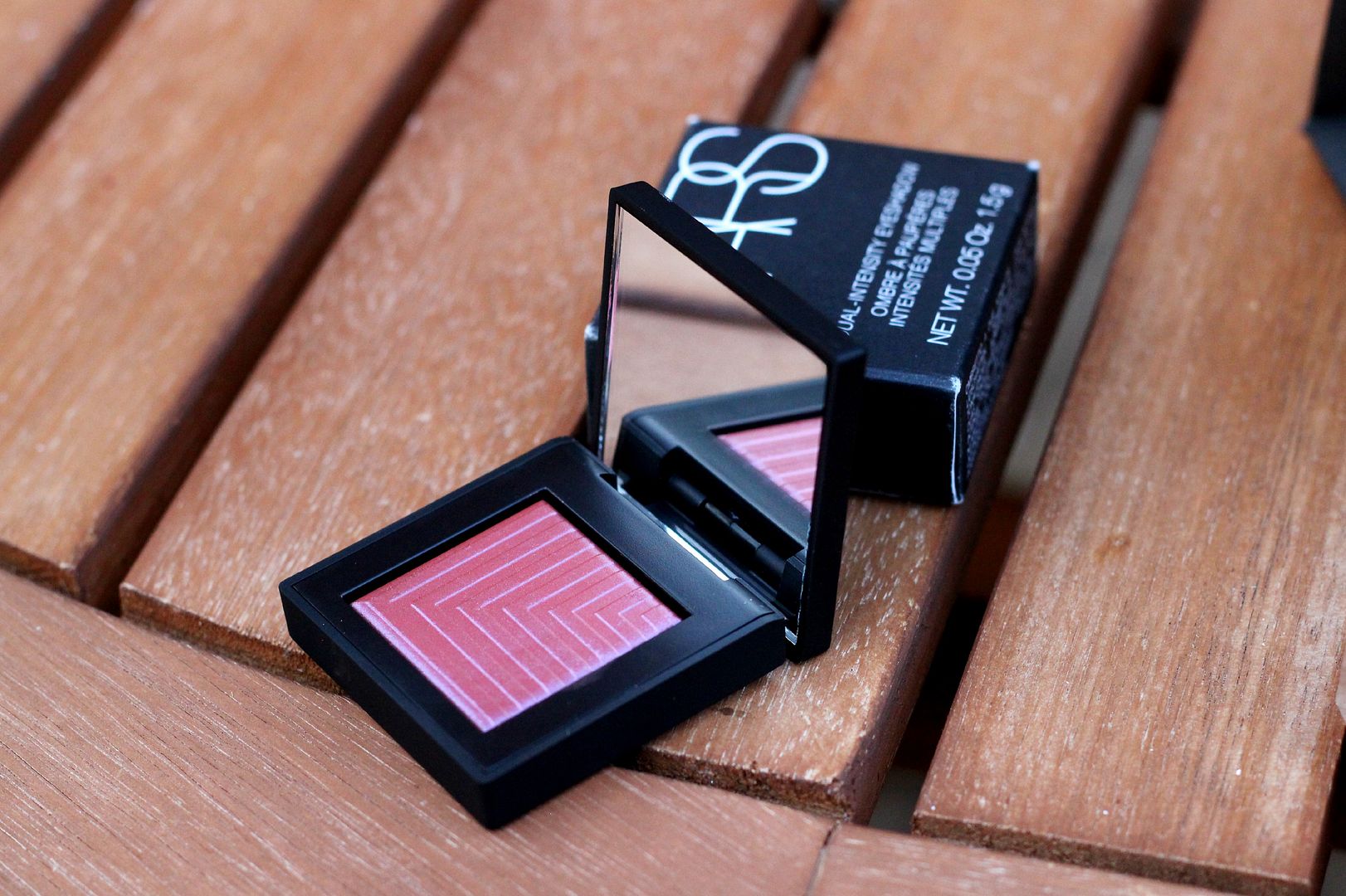 Last Friday's stroll around Soho turned into an accidental spend-athon. What can I say? It was rainy, it was Friday and I had an incentive on my Space NK card. Ooops. I'm still trying to get to grips with my new camera lens, so apologies if the pictures sort of skip around a bit in terms of what I'm doing... I'm just making it up as I go along, really.
After grabbing 2-4-1 Hummingbird cupcakes (see yesterday's post for a cupcake action shot), I wandered into the Soho Space NK - my favourite branch. Before I knew what had happened, I had bought 2 things - a By Terry ombre blackstar in
brown perfection
and the NARS dual intensity eyeshadow in
Desdemona
. Both had been on this
wishlist post
... :)
The By terry shadow stick is very nice - a deep, not too shimmery bronze-y brown. I think it will look particularly good smudged all over on a night out. The Desdemona shadow is just the prettiest colour - an almost iridescent purple, this looks incredible when swatched wet. I will definitely report back with a FOTD of sorts using this.
Have you picked anything up lately? :)