Burberry is a brand that I have become obsessed with, oh so swiftly, after ignoring if for far too long. I had one eyeshadow - Pale Barley - which I really liked but hadn't explored the range any further. Why, I do not know. The brand is just so British and chic and lovely. With the eyeshadow, blush and lipstick I figured it was almost an entire face of delicious Burberry goodness - let me know if you've tried anything else from Burbs that is worth checking out :)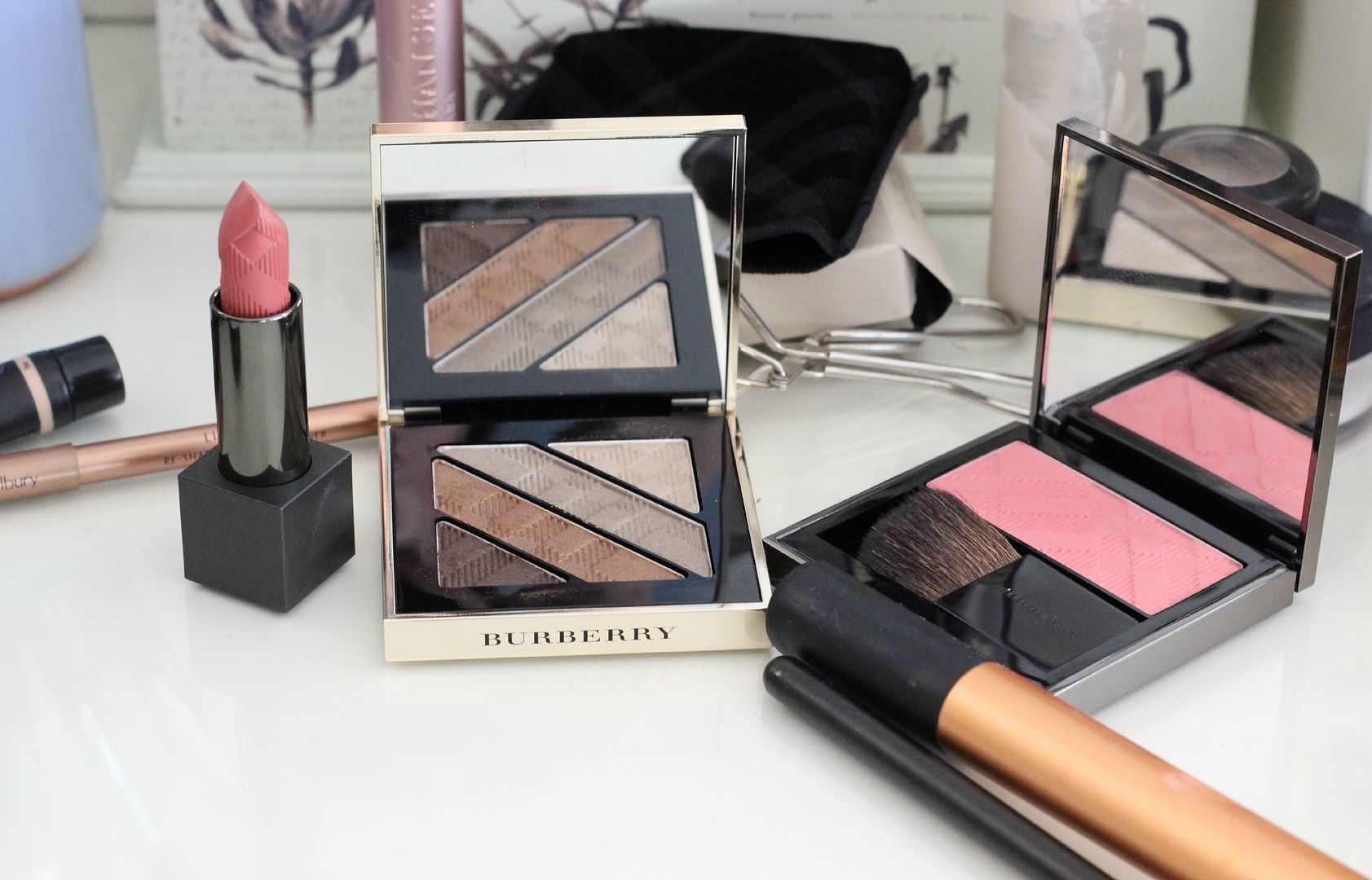 My love for Burbs was cemented when I got the Complete Eye Palette in Gold (completely enabled by
Sarah
and
Stacey
, once again), which is just all kinds of lovely. 4 neutral shades with the best quality. Nothing groundbreaking in shades - you won't get that from Burberry - but the quality is there. The eyeshadows compete with Tom Ford, MAC & NARS... the holy trinity. If you like neutrals (everyone then?) then this is worth investigating. It is limited edition I believe, but worth hunting down. You can
find it here
.
The blusher in the shade

Blossom

is one of those pink corals that brightens your complexion without being too doll-like. Initially I thought you get a small amount of product, but I think it's on a par with NARS blushes. It came with a brush that is obviously crap, and it annoys me that the palette is bigger to have a gap for a brush that I have thrown away. I love the colour, and the finish is not too shimmery. It's just a really nicely done blush. It also smells like sweet roses, which I can imagine would be off-putting. I love it, it smells like my baume de rose, but it's not for everyone.
The lipstick... Ah, the lipstick. If there's ever a way to my heart, it's through lipstick. There are lip velvets, lip mists and lip covers. I've tried a lip cover which was nice, but the lip velvets are perfection. Utterly incredible. Matte, with that powdery rose-scent, and with a creamy formula that sticks around on the lips. The shade

Peony Rose

is just amazing. Nude without washing you out, and all peachy and pinky and juicy and basically beautiful. I've worn it obsessively ever since I got it.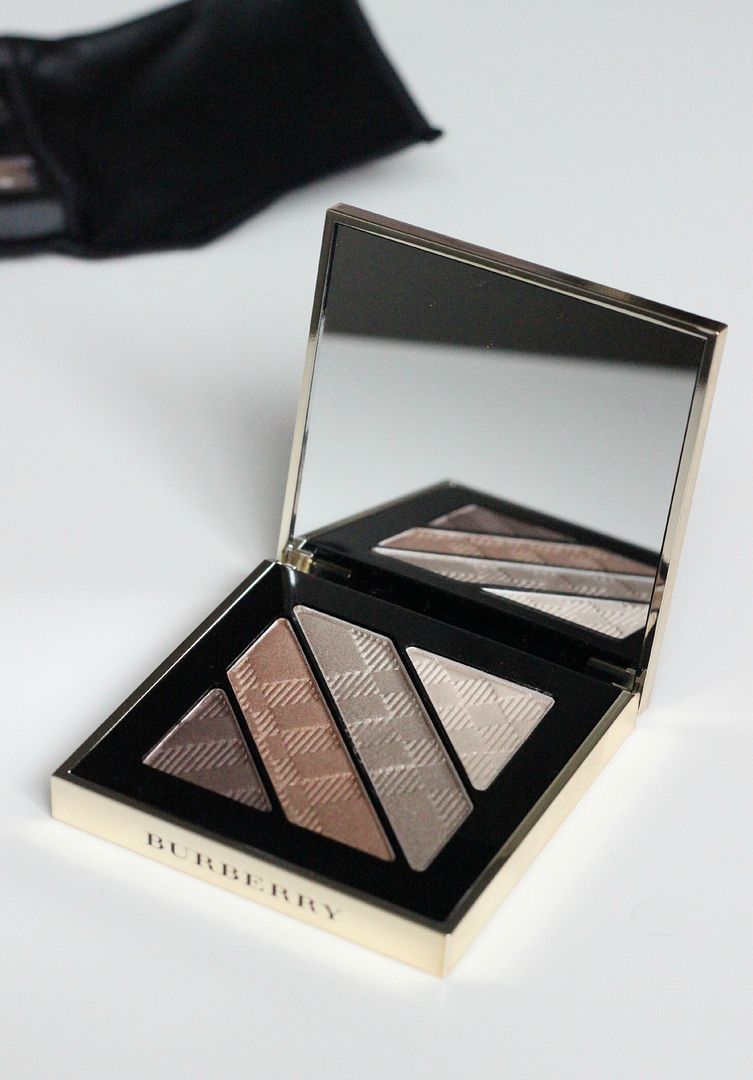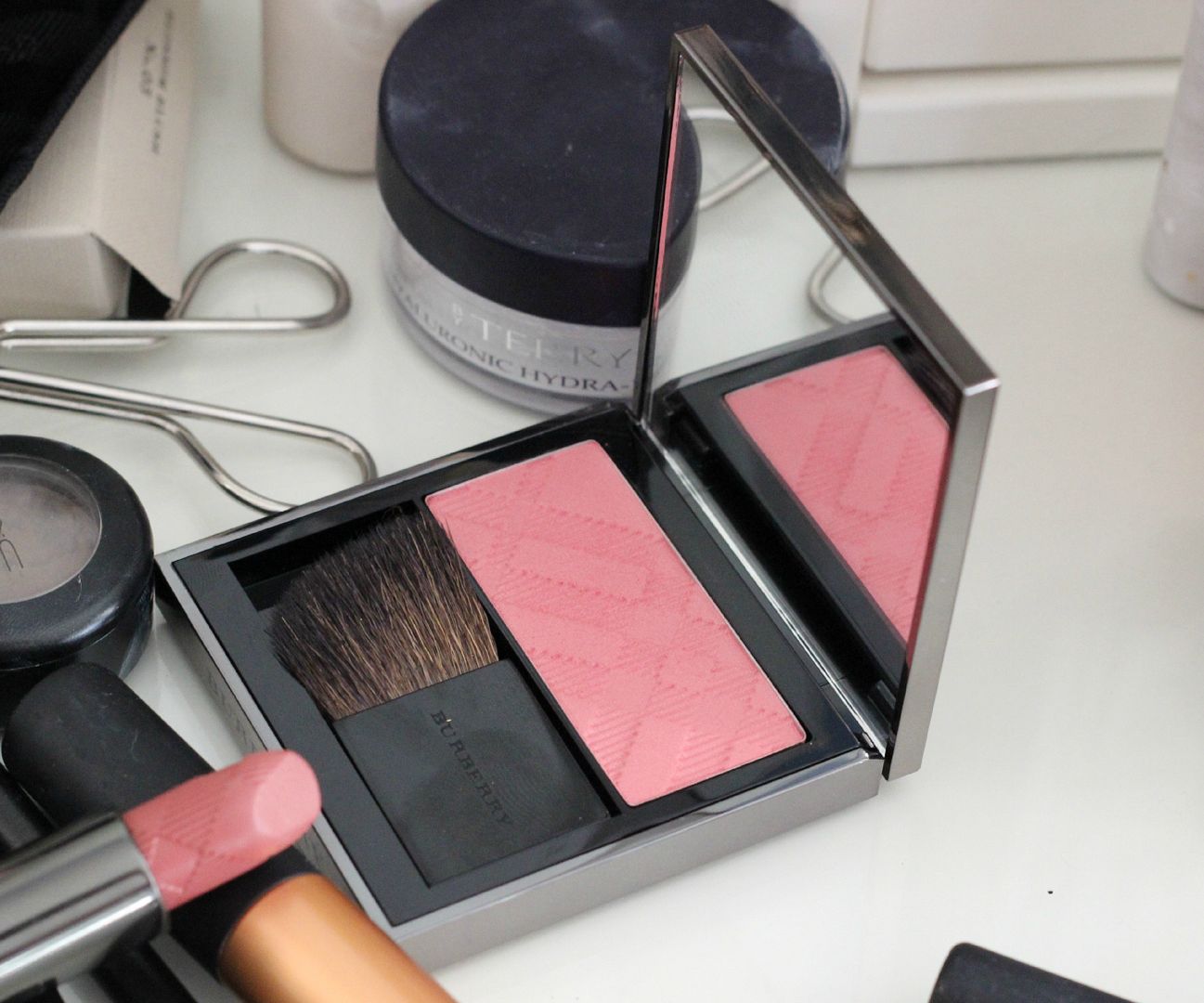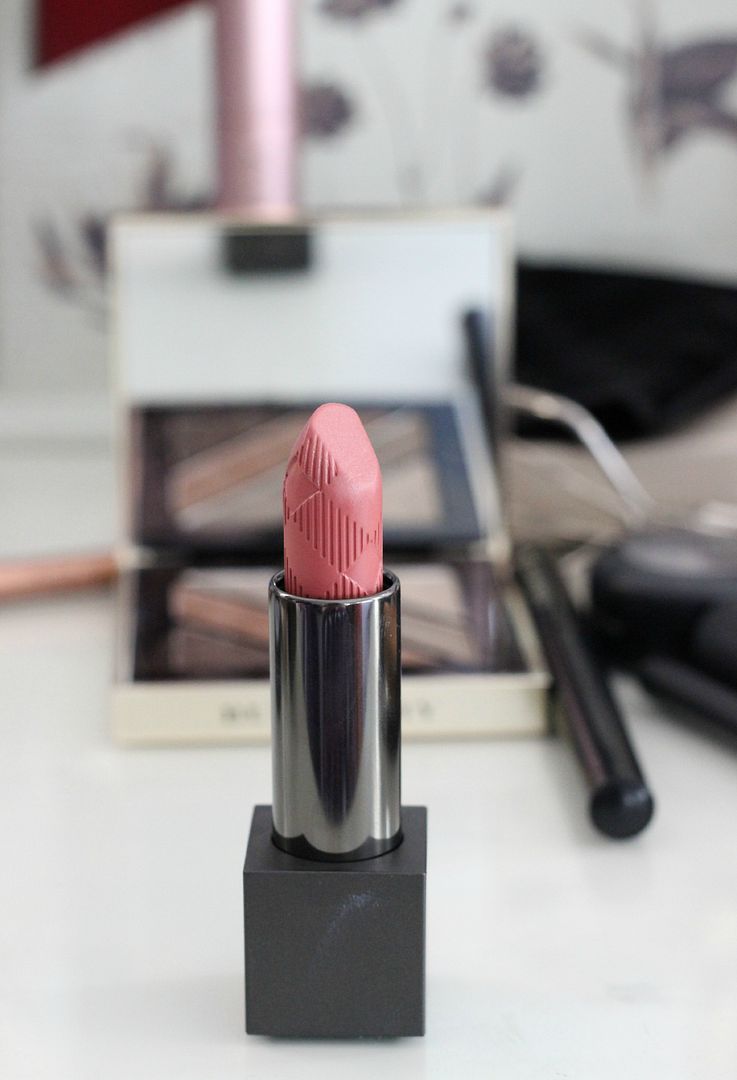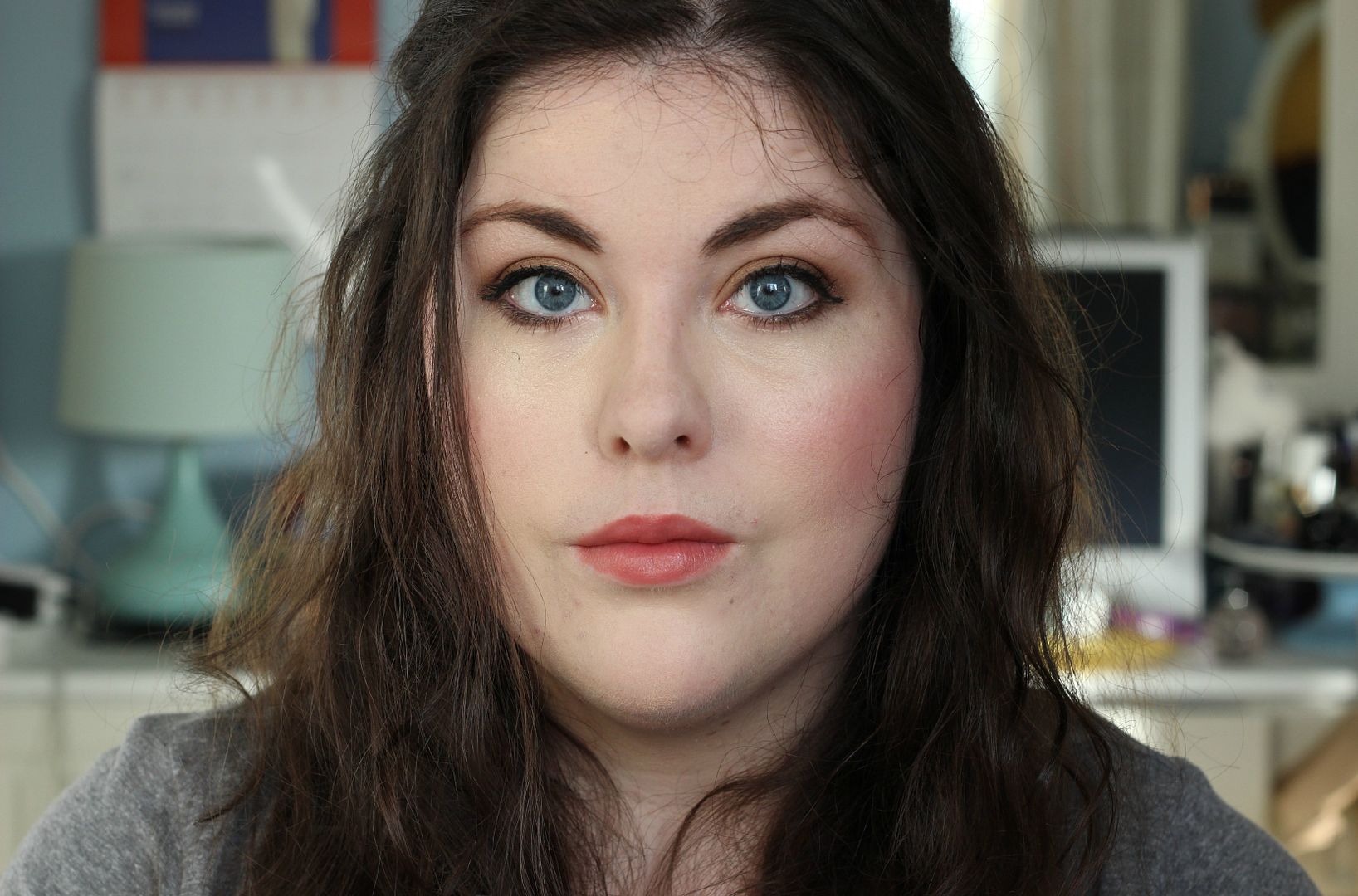 Wearing everything mentioned in this post!
Have you tried anything from Burberry? If not, you must! If yes, tell me what! :)