New things. All the new things. NEW THINGZ. Recently I seem to have accumulated a lot of exciting new things, which is obviously amazing. I am swimming through an ocean of new products, and I am a makeup mermaid.
Let me know if you want me to review anything in more depth - I just basically can't wait to try everything out.
Disclaimer - some of this was given to me and I bought some of it. All opinions are equal - as always. I'm just lucky enough to sometimes be sent products - for which I am crazy grateful - and I also spend all my money on makeup. You know it.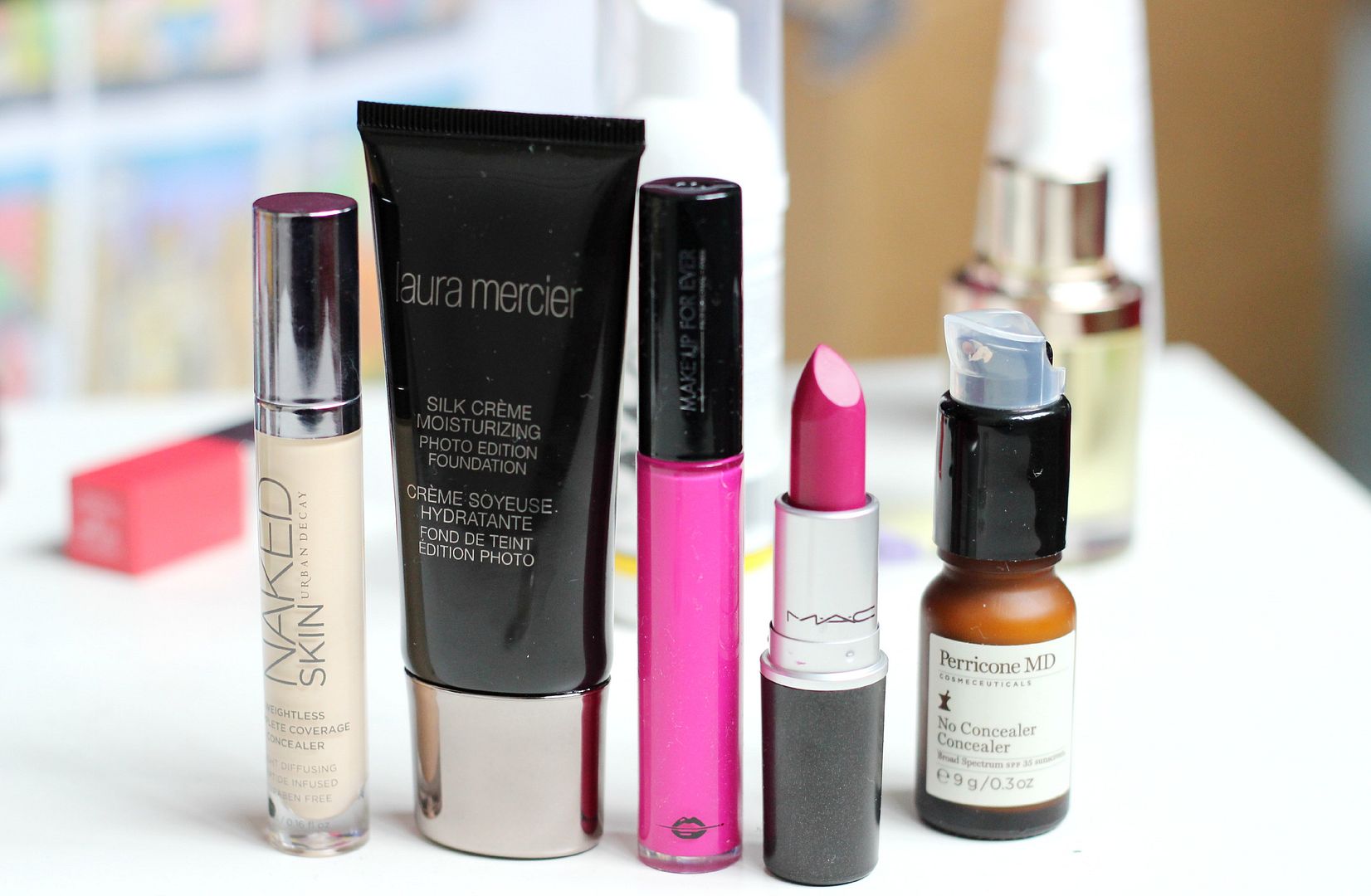 Urban Decay Naked concealer. Aimee told me I needed this, and she knows her shit. I bought this and I have not used anything since. Amazing stuff. So creamy and such a good concealer.
Makeup forever lipgloss in a bright pink barbie shade. I can't find the exact shade name, sorry! This gloss is so sticky. Like, so sticky.
MAC lipstick in hollywood Cerise. A new MAC collection is a monthly must-have, and this lipstick is so pretty. It's slightly more purple in real life, but it's gorgeous. Going to wear this today.
Perricone MD No-concealer concealer

is something I have heard so much about, and I managed to try it recently. It is too dark for me at first, but it blends in really nice and doesn't crease at all.
Erborian errythang. I've been wanting to try this brand for such a long time, but I'm so excited. How many times can I write excited in one post? Ginseng Royal cream, the BB cream (it starts out white and goes skin colour when you rub it in), and the sleeping BB mask. I've only tried the sleeping mask before, which felt nice and cooling and not slippery or heavy.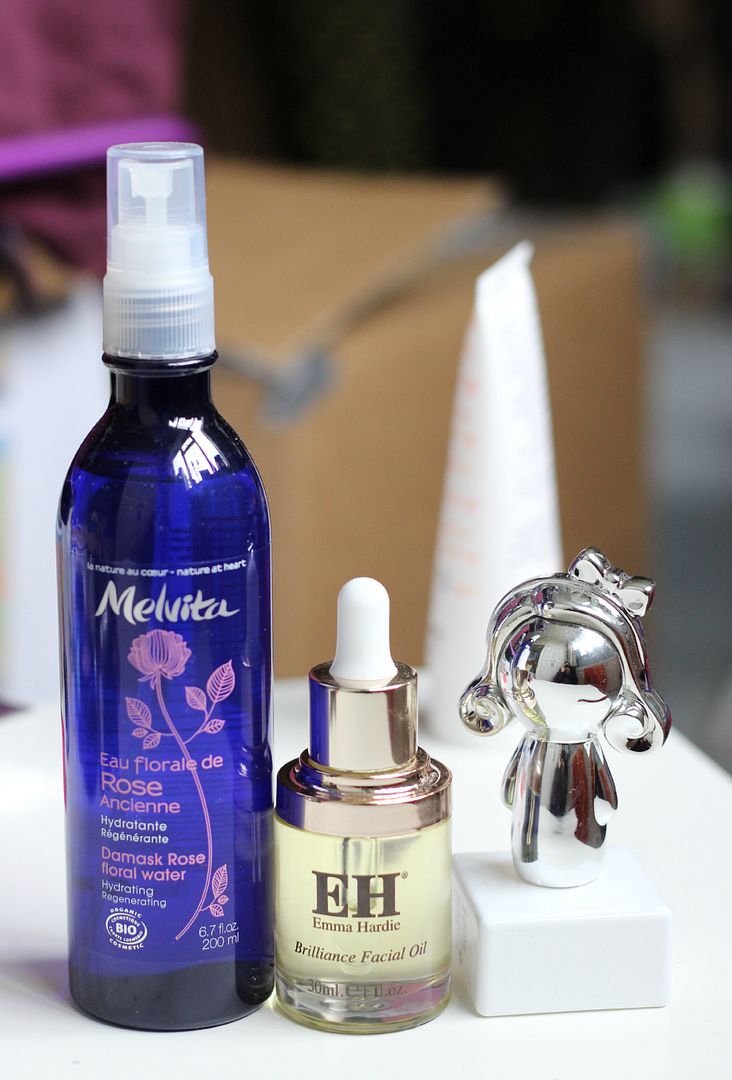 Emma Hardie brilliance facial oil was a birthday present from Space NK - thanks guys! I used this after the cleansing balm and the angels wept because my skin felt so nice. Everyone needs this.
Harajuku Lovers G perfume. Ok, I was so not looking forward to this. It looks tacky and a bit weird, but this smells so good! Like, amazing. Like Estee Lauder bronze goddess, but a bit sexier.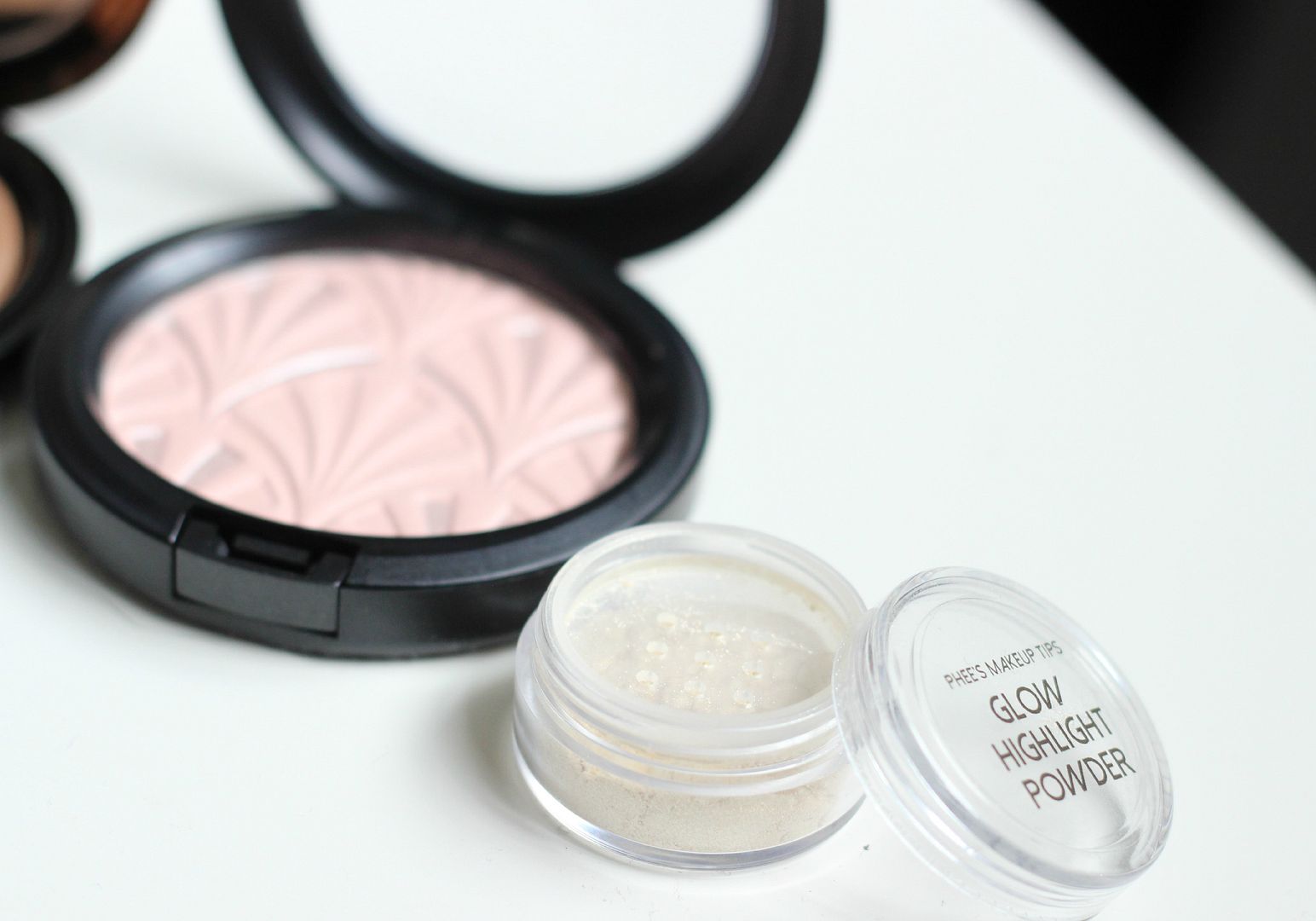 Makeup forever bronzer. Ooh it looks like sand. I used this yesterday, and it was so easy but made my skin look healthy.
MAC highlight powder in Blush Pink. Just look at it. Can we just all fall in love with it. More so than already. It's incredible. All pink and sheeny and a work of art, basically.
Phee's Makeup Tips glow highlight powder. How amazing is Phee's blog - she has such skills. This highlighter is so golden and beautiful, and I love supporting Phee. I don't have any other loose highlights, but I really like how this can make the skin look lit within.
Have you tried any new bits lately?