Well, if I don't wish for it then it might not happen... thought I'd share some of the things that are currently on my radar. All the things, basically.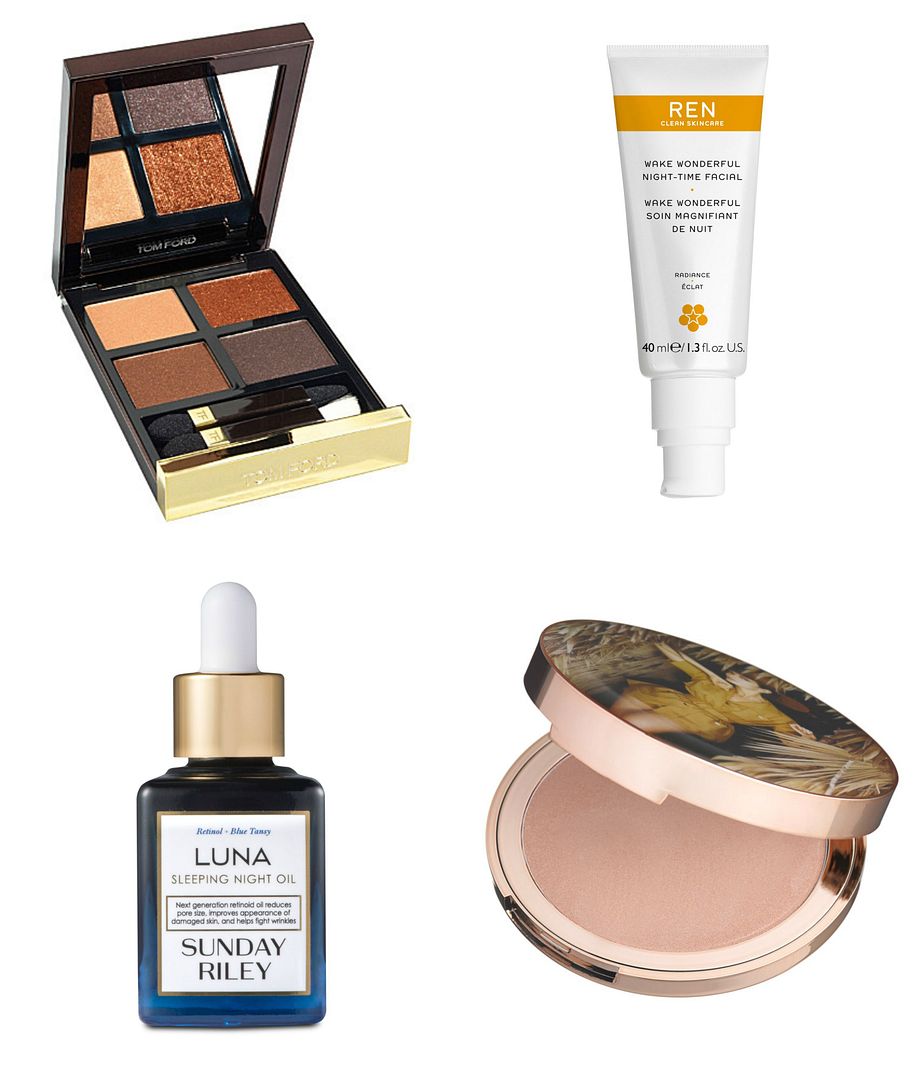 There's just something special about Tom Ford eyeshadow. There really is.
Cognac sable
is the one I have currently have my eyes on, because it looks so warm and lovely. No I obviously don't need more eyeshadow, but this one is calling to me... Tom Ford recs are always welcome, people!
REN Wake Wonderful Night time facial
promises to leave skin brighter, more luminous and refined by morning. My skin really love the Glycolactic mask, so this sounds right up my street!
Sunday Riley Luna oil
has been getting so so much hype, the PR team must be rolling around and laughing. But seriously, I can have? It looks like magical ink that will simultaneously exfoliate and nourish my skin? So much money for a little bottle though. The eternal dilema.
Lastly, I'll basically take the entire Charlotte Tilbury and Norman Parkinson collection, please. I might have already placed a sneaky sneaky order, but the
Dreamy Glow Highlighter
has also caught my eyes. Um, because I live to highlight. Don't even get me started on the packaging.
What have you got your eyes on at the moment?