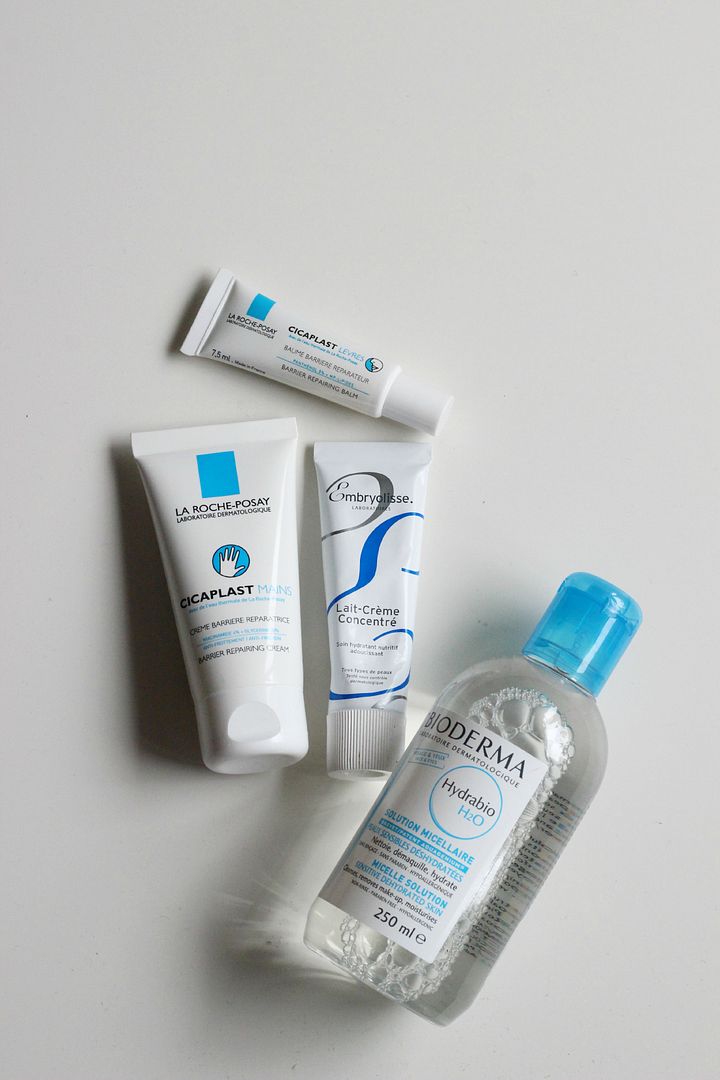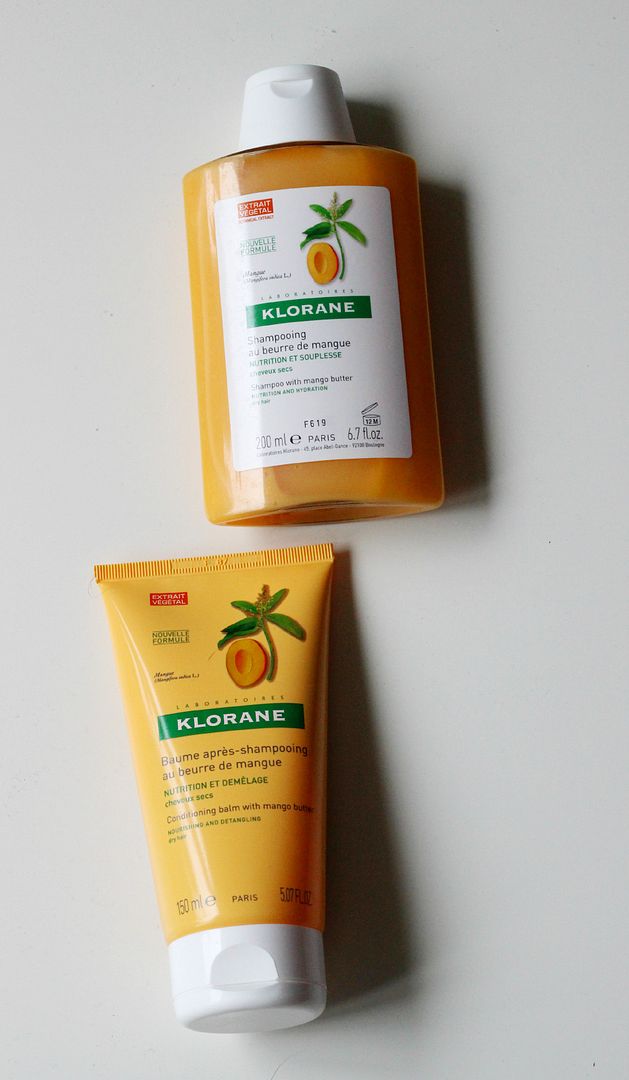 Blue and white is obviously a huge deal with French skincare. Escentual has 1/3 off French pharmacy, so I obviously had to take advantage. I got another bottle of the
Bioderma micellaire
for dehydrated skin - the blue formula is the best! Love this, and I do think it's better than the Garnier one I've been using at the moment. I also picked up another one of my favourite lip balms, the La Roche posay
Cicaplast
. This stuff is seriously legitimate, and is like a moisturiser for dry lips. I love the Cicaplast range so much, so I picked up a
hand-cream
from the same range, which feels equally moisturising thus far. Almost like a balm for your hands. Lastly for skincare, I finally got around to picking up the cult
Embryolisse lait-creme concentre
, which is a moisturiser used a lot by makeup artists. On my dry skin, this feels so nice. I will report back once I've used it more...
I had had my eye on them for a while, so finally picked up the Klorane Mango butter
shampoo
and
conditioner
. I've tried them three times now, and I am impressed. They smell like a Solero, which is obviously a hugh bonus, and they feel really rich and moisturising on my hair.
Think I'm set for skincare for a while... I only have one face :)