Yes, yes I know. It's July. I know. It's insane. I know everyone is thinking it. I am enjoying the beautiful weather, but this week I have not been as bothered by makeup because it's too hot and I just want to lie on my sofa eating calippos. Alas, no. Instead of that, I thought I'd do a brief roundup of my favourite beauty products from June - the really, really good bits that I recommend and have been obsessing over all month.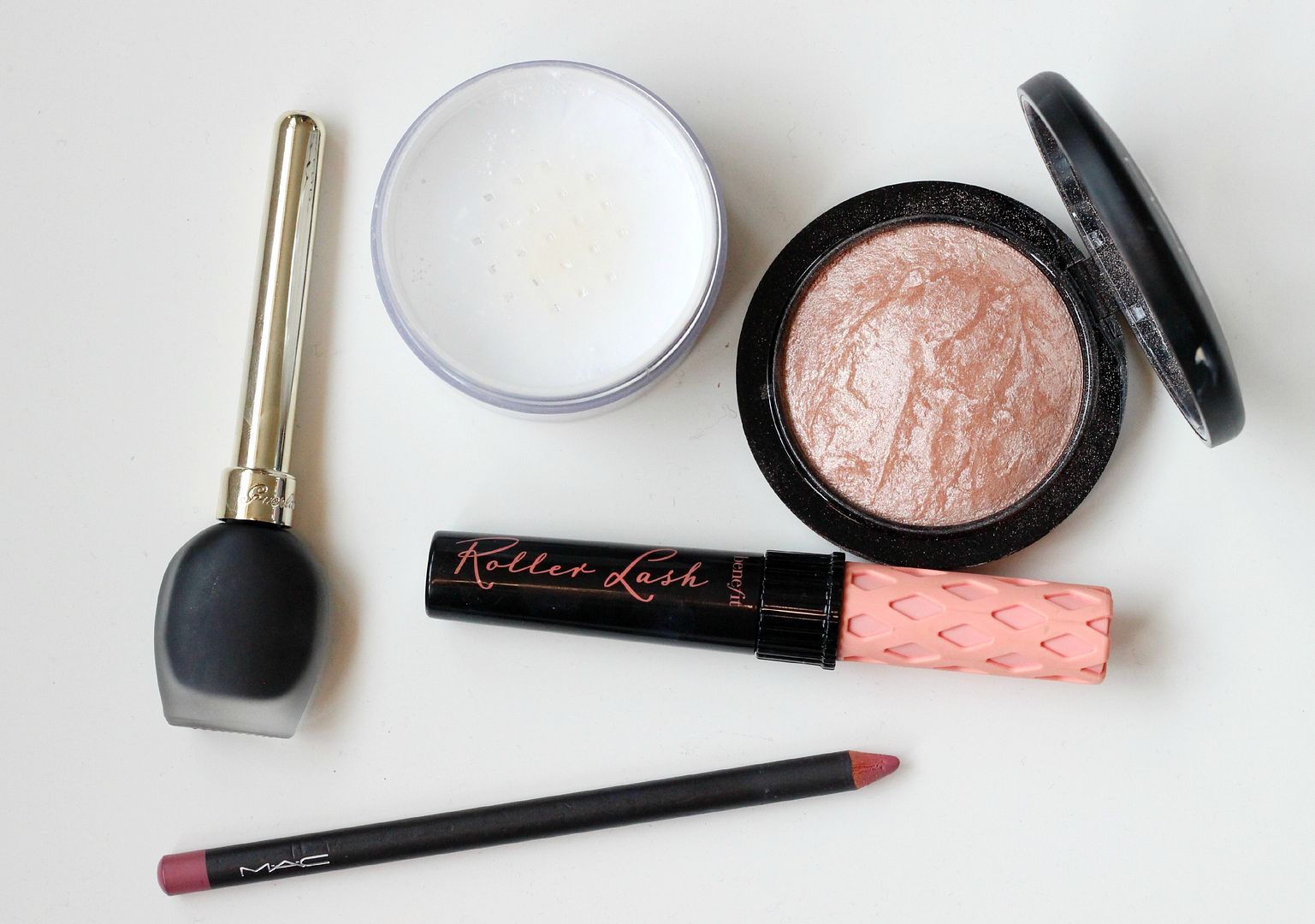 MAC Edge to Edge lip liner
is just the perfect pink lip liner. If you've tried Whirl and thought it was a bit too dark, this one is for you. It makes your lips look bigger, makes lipstick last longer and is basically my favourite lip liner from MAC.
Benefit Roller Lash Mascara
is worth the hype. It really is. I tried the sample and was suckered in, and bought the full size. This is such a good mascara for holding a curl all day and for not smudging all over your face.
I finally got round to repurchasing
MAC Soft & Gentle
a month or so ago, and I fell back in love with it. This really is such a powder highlighter, and it really brings the glow. The new packaging looks tacky and annoys me, but the product inside is the same magical stuff,
Vichy Dermablend setting powder
has become my go to for dabbing all over my face with reckless abandon in the morning and hoping for the best. It sets makeup really well, and I've noticed my base lasting longer on the oilier bits of my skin. I know, I took such a brilliant photo of it that you can't see it at all. Clap clap clap.
See any favourites here? What are you enjoying at the moment?