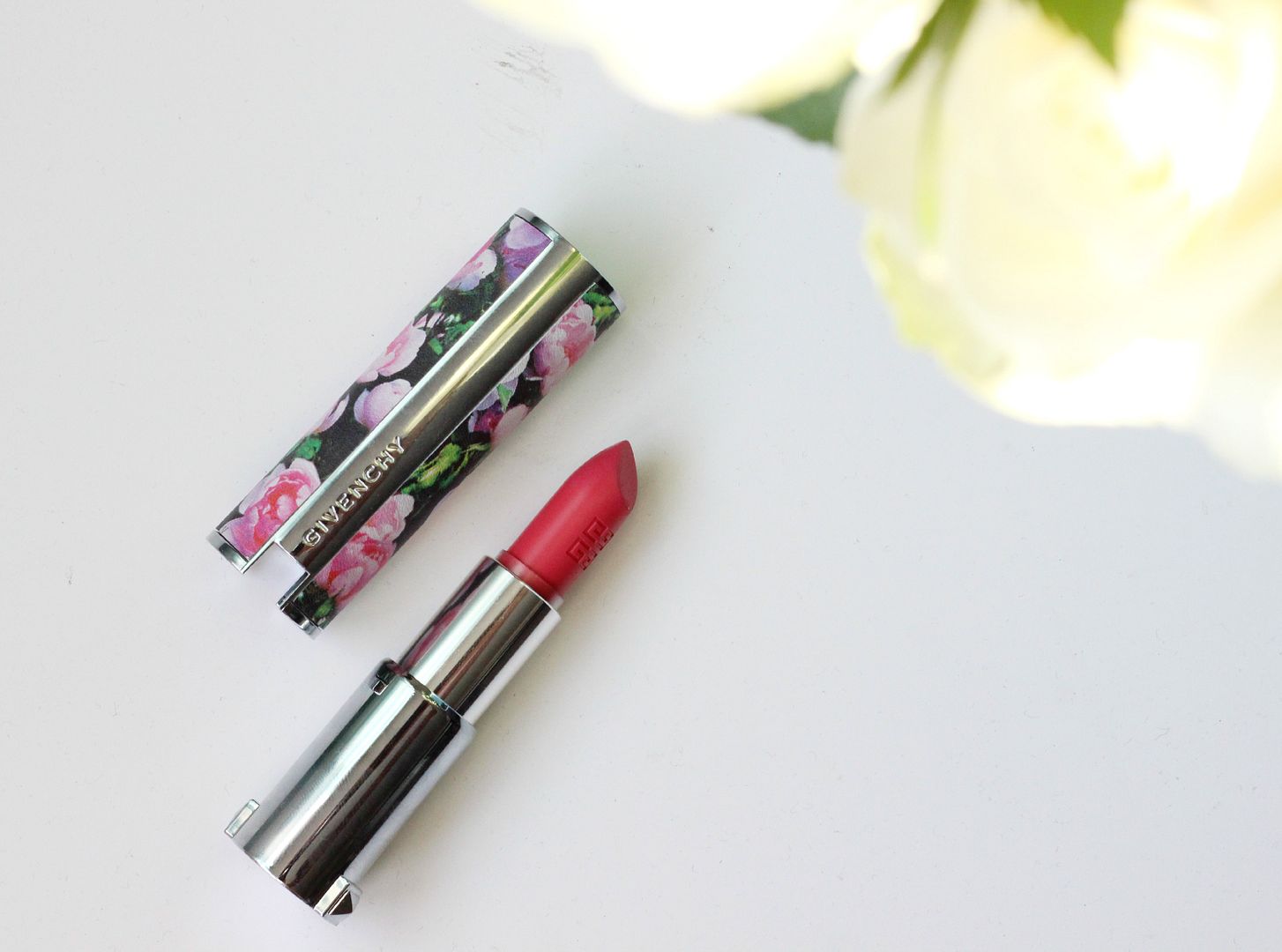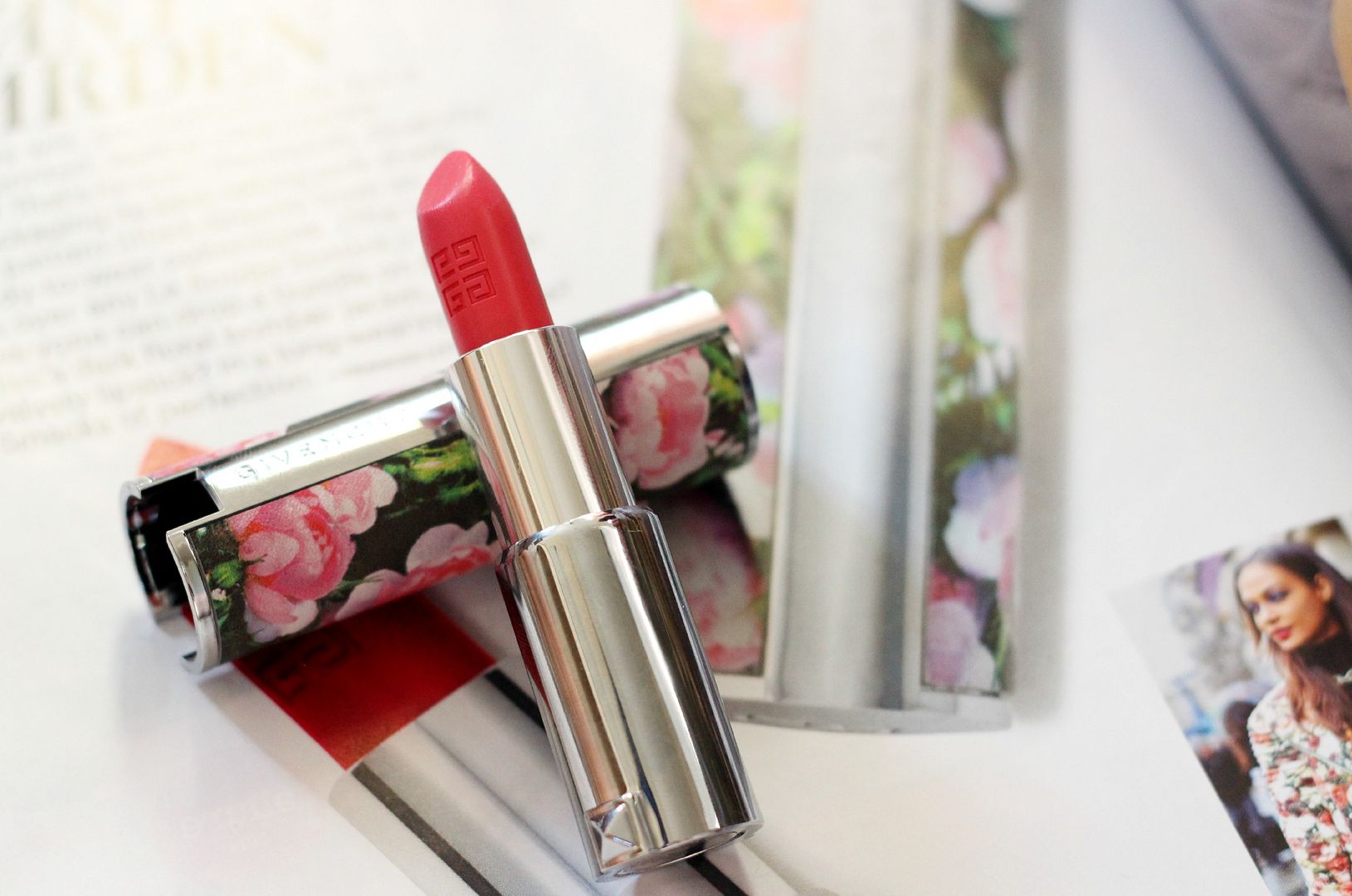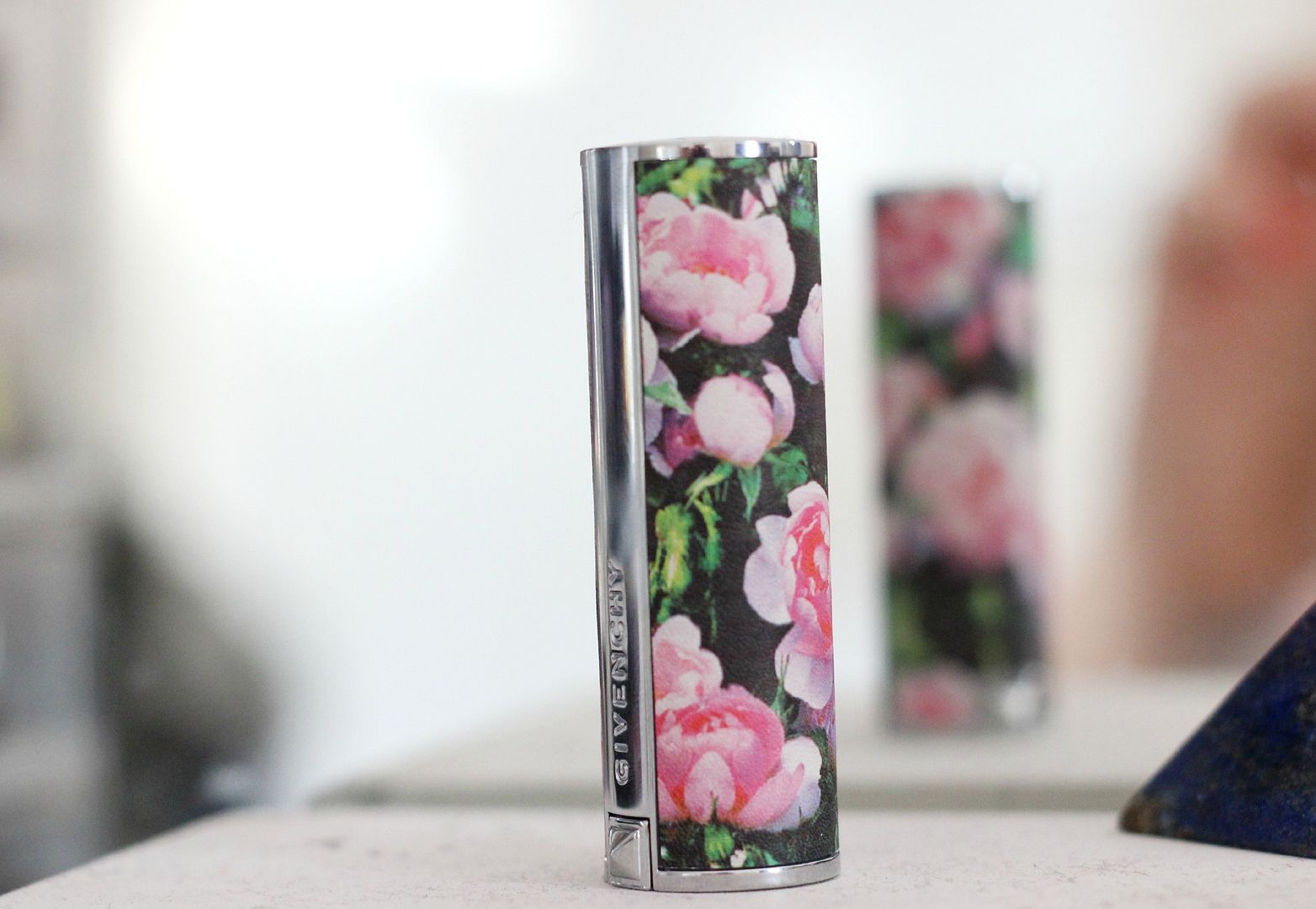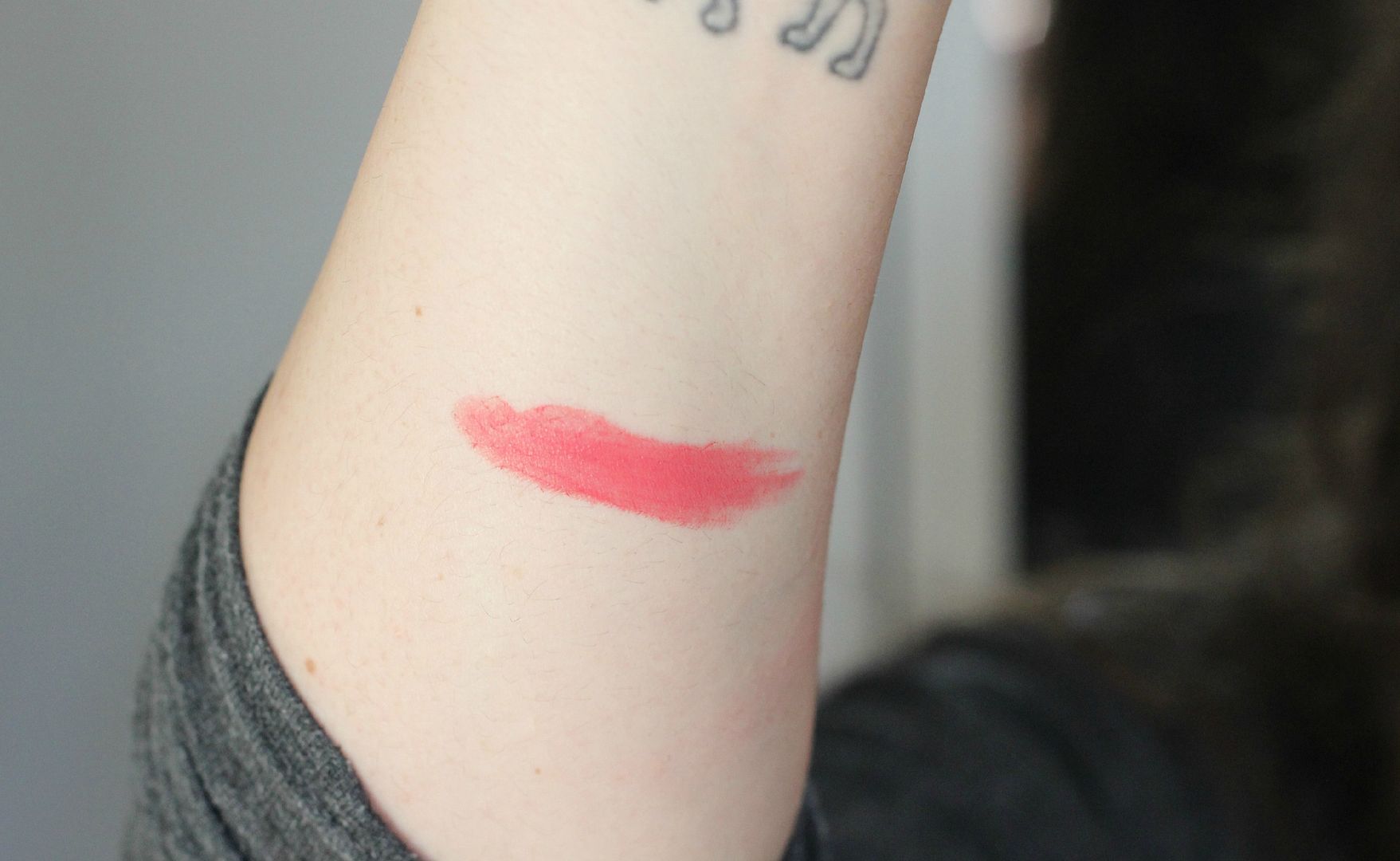 Without a doubt, one of the best things about my job is knowing about beauty launches before they happen - when I heard that this lipstick was making a come back, I actually set an alarm on my phone because that's the kind of pathetic person I am. I actually met up with the Escentual girls and Emma bought it as well, and we were telling each other how much we loved it. I know, I know!
The lipstick is a best-selling Givenchy favourite housed in floral packaging. It comes in a fancy box with a regular sleeve and the floral - just incase for some sick reason, you feel like not using the floral sleeve. So pretty.
The lipstick is Rose Dressing, and is a rosy coral pink that isn't too bright or too nude, too warm or too cool OR too matte or too glossy. It's a really popular shade, and I can see why. Also, can we talk about the Givenchy embossing on the lipstick <3 p="">
Not going to lie though, the main thing that made me need this was the packaging. I am full on judging a book by its cover.
It's super limited edition - only 8 left in stock! Run run run
here
:)
3>