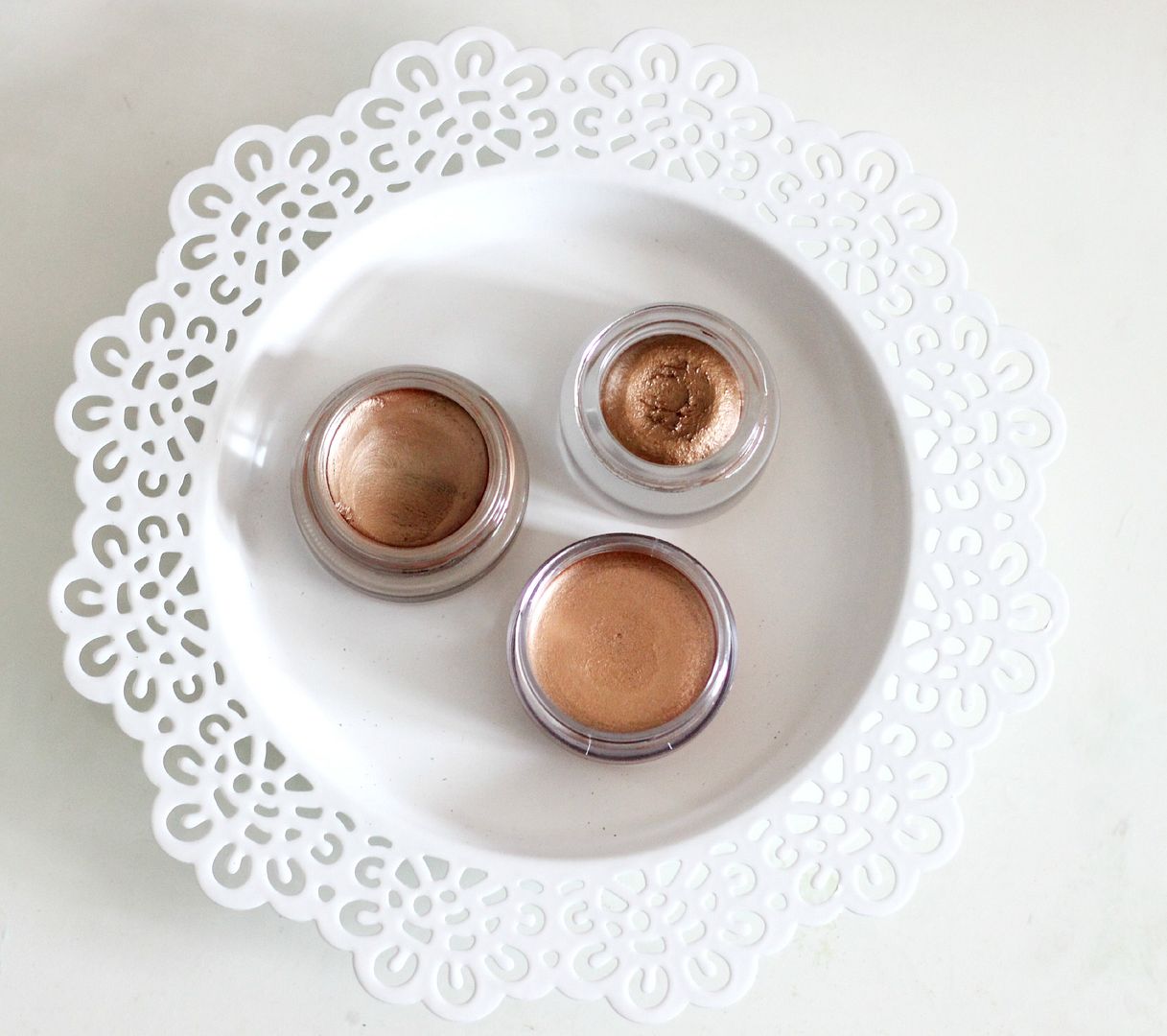 Well, at least I'm consistent. By that I mean I will buy multiples of the same product because I like the finish and the colour & they inevitably look exactly the same...
I guess it means I really like it though?
My love for cream shadows have been well documented - I just love how versatile they are. I like being able to just dab them on, layer them or just leave them in all their dewy glory. They make it so easy in the morning, and as the majority of the eyeshadow I wear is always some variation of a bronze with a matte brown in the crease, it only seems natural to have ten thousand options of the same colour in the morning, right?
I have three on rotation, currently. Ok bear with me because in the swatches they all look identical, I know. I know. In person they do look slightly different, believe me. On the left we have
MAC Indianwood paint pot
. This one is the thinnest in texture, and works so well as a base under MAC Woodwinked... that old thing. Yes, still love Woodwinked. Indianwood is one of those MAC products that is just insanely beautiful and will get so much love from you. A real staple! Next is the
Charlotte Tilbury Eyes to Mesmerise cream shadow in Bette
, which is really thick and creamy. Definitely the most pigmented. See my full post here. Lastly, we have
Make Up For Ever Aqua Cream in Golden Copper
. This one is much more orange in real life, and a definite copper colour. Hello, have you met Amber Lights? Match made in heaven.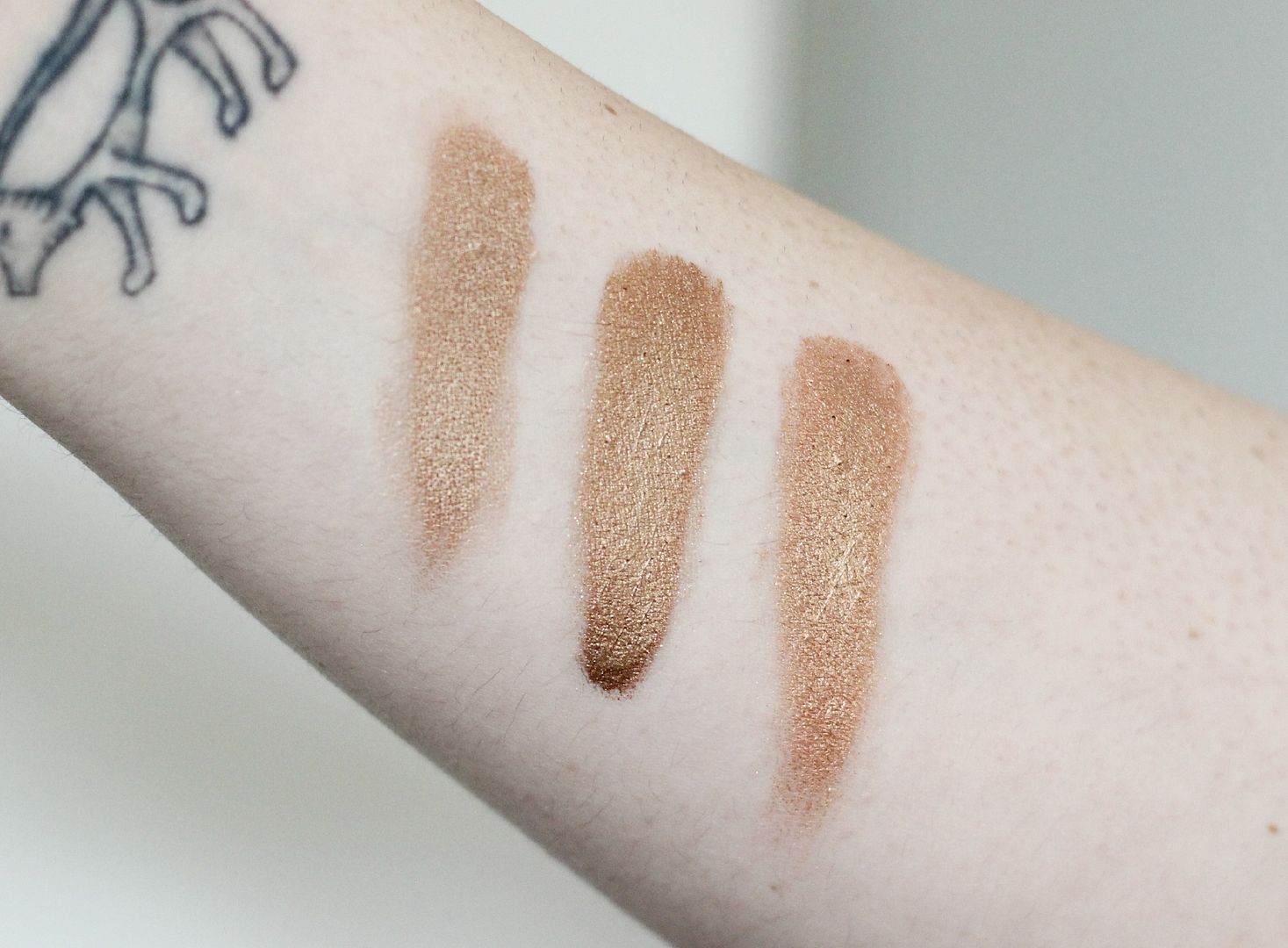 Are you a cream shadow fan? What are your favourites?