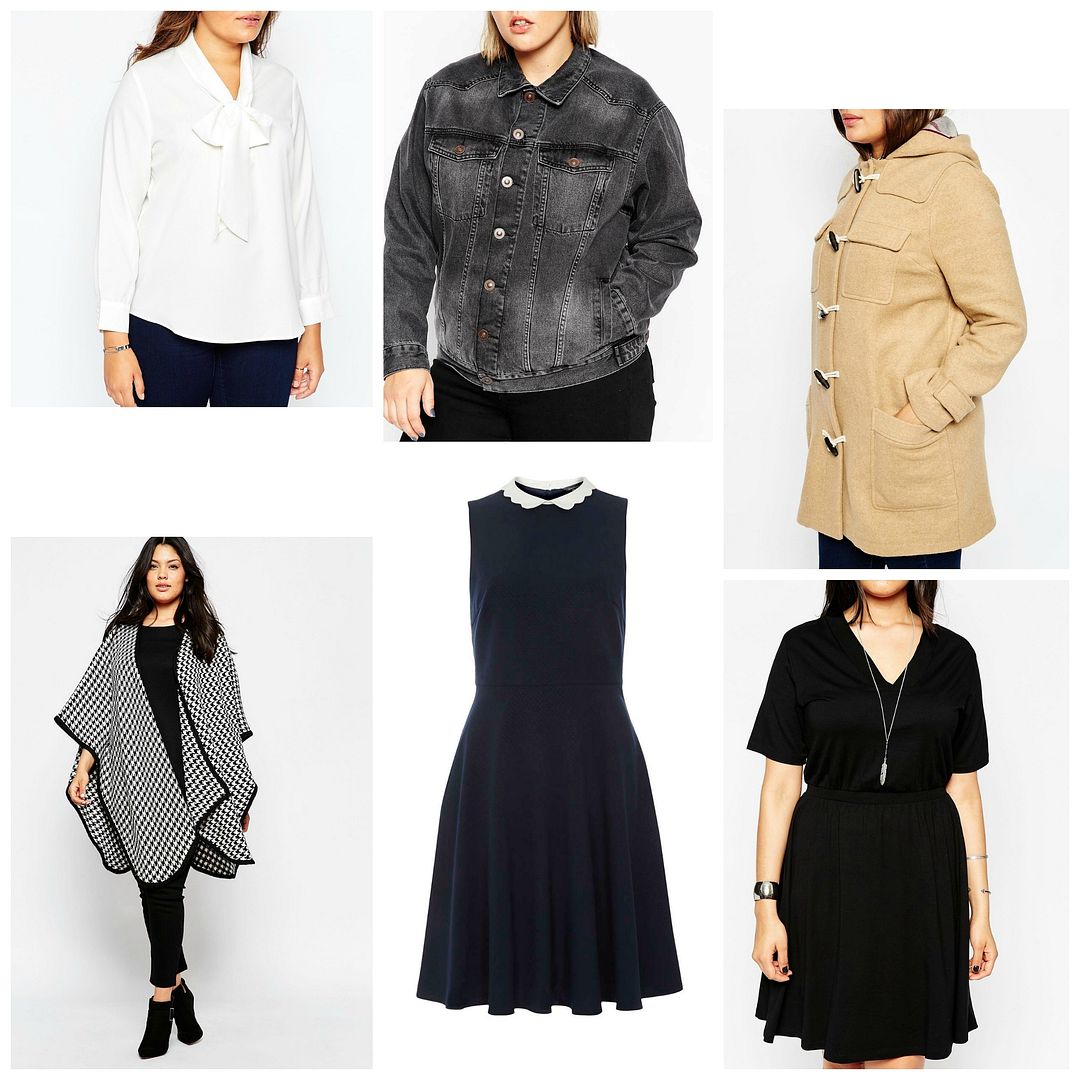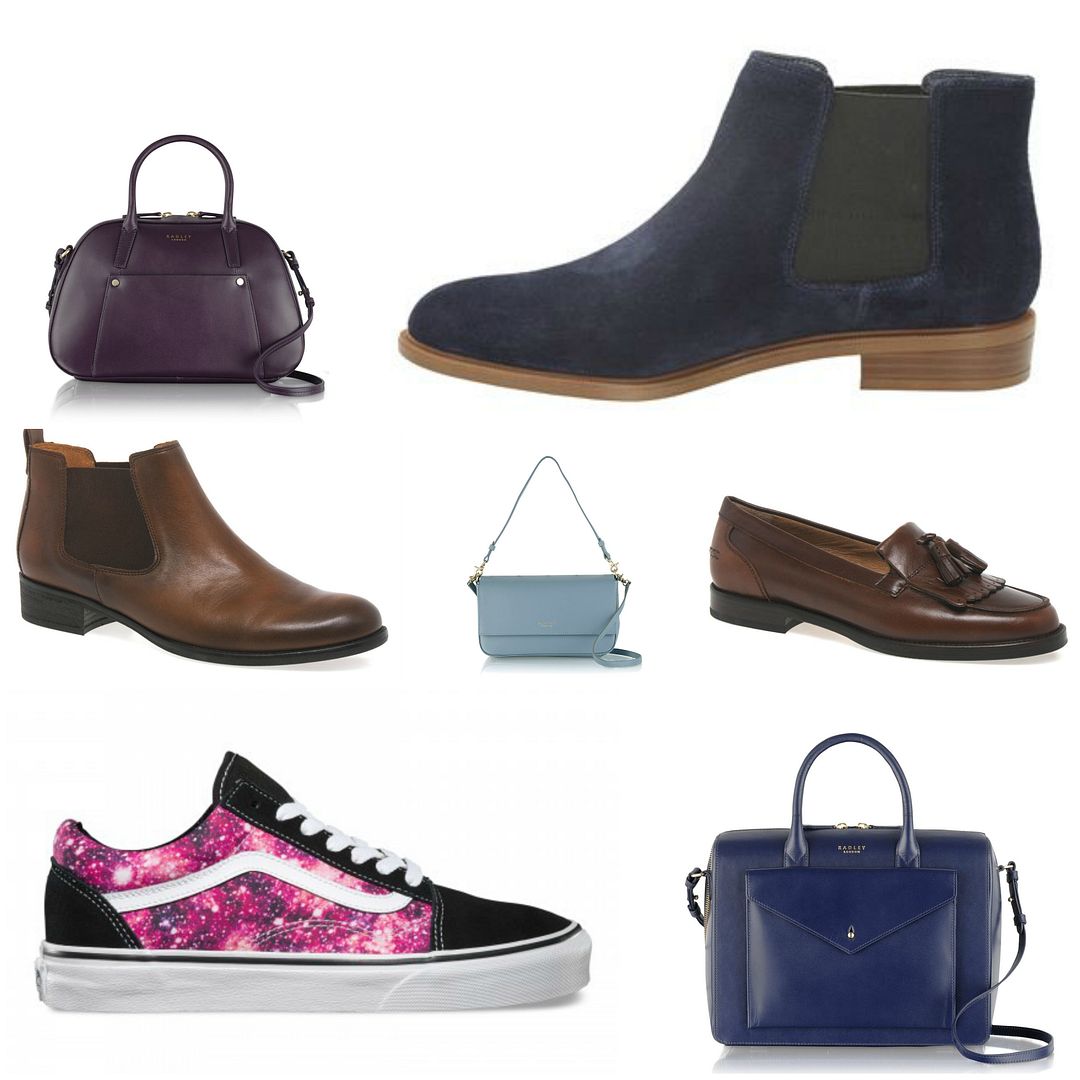 Well I can't walk around naked, can I?
Maybe. But it would be so cold. Shopping for a new Autumn wardrobe is the only option.
For work,
a blouse
. A blouse... sounds so dated. But looks so nice. I need more jackets and coats and love this
denim jacket
and this
duffle coat
. If Kate Middleton wore dogtooth... I want
this cape
, because it would be so swishy when I swoop around. Skater dresses are always legit, right? This
Dorothy Perkins one
with the Peter Pan collar looks gorgeous. Need
this dress
as well asap.
I normally really hate shoes - I know, I'm not a real girl - but I am actually really liking shoes at the moment. I've already bought a pair of Chelsea boots from Clarks but obviously have my eyes on lots of other pairs. I love the
blue suede boots
, because then I can sing blue suede shoes everyday forever. The
tan chelsea boots
are amazing, as are the
tassled loafers
from
Charles Clinkard
. These
Vans
- hello! Come to mama.
Did I mention I have a Radley bag fetish? No? I do. Their bags are so lovely and always such good quality. I have been lusting after the
Keats Grove bag
for ages now, and it's just so perfect and envelope shaped. I'll also have the
purple Highbury Barn bag
and the
Dusky blue Hepburn
please :)
What have you got your eye on at the moment?
*This is a sponsored post, but I do want to buy all of the clothes. All I need to do is win the lottery.