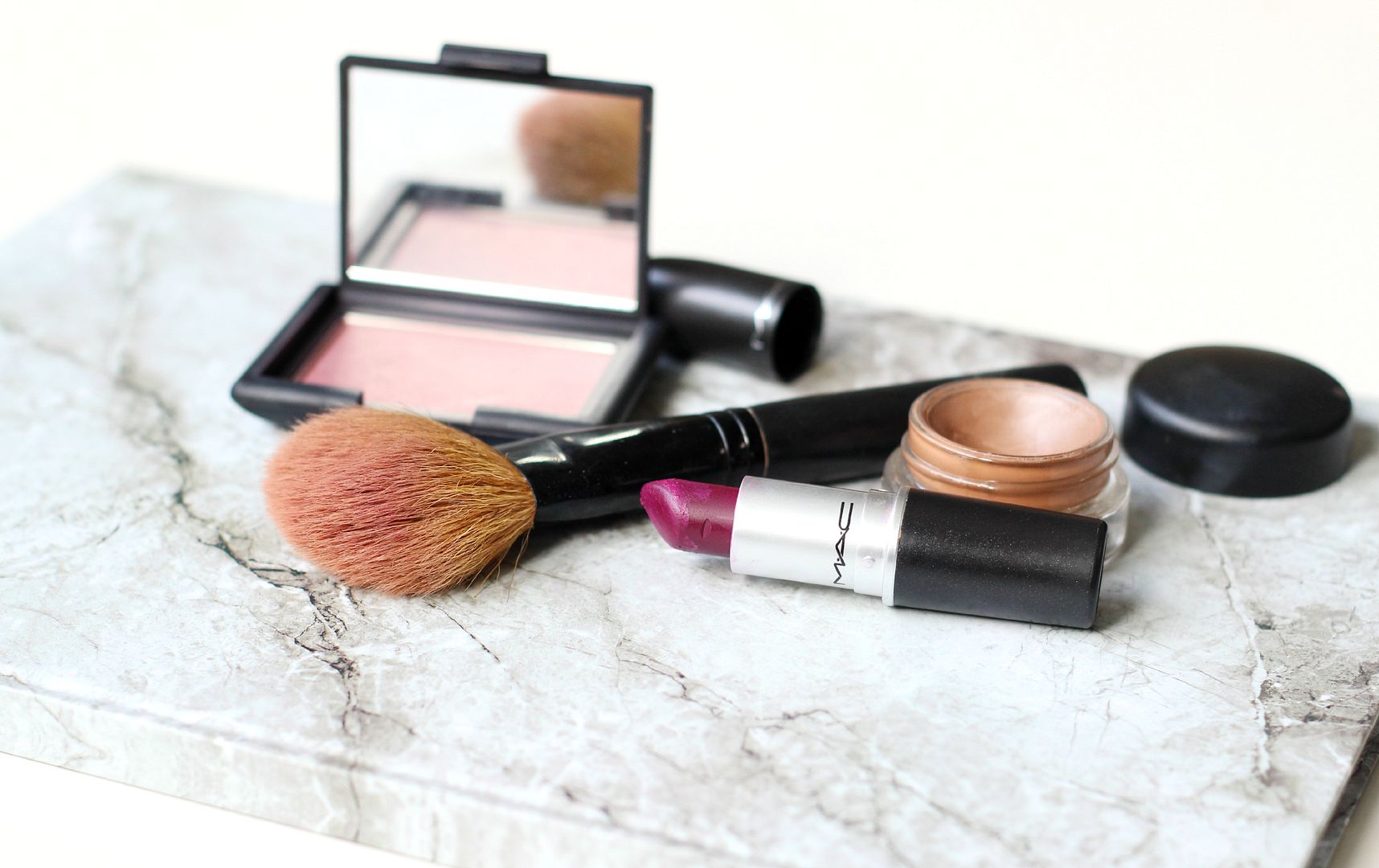 I know I've been on an Autumn kick lately, but I'm just too excited! It's the very best season. I'm currently typing this as I'm sat in Starbucks, drinking coffee and loving the cosy vibe. Not pumpkin spiced lattes though, because they just don't taste like anything I ever want to drink again. Blurgh.
During one of my many musings on the subject of Autumnal beauty, I wondered what products would I pick if I could only have three? I'm not too sure why I made myself have this desert island scenario, but I did and I picked.
The three classic Autumnal makeup staples that you *need*.
Every morning, I sit down at my dressing table and wonder what makeup I'll wear that day... just kidding it's always a variant of a bronzed eye. If it ain't broke, and all that. For the best base for any bronzed eye look
MAC Groundwork paint pot
is the one you need. Dreamily creamy and in an incredibly flattering earthy toned brown shade, this is an absolute staple for any time of year really. Looking back through my archives just now, I never really shut up about this. I talked about it
here for everyday
,
here as an
underrated staple and
wore it here
. Hmm.
When I don't want something peachy - which is rare -
NARS Sin blush
comes out to play. It gives the cheeks that perfect flush and has the added bonus of pairing perfectly with basically any Autumnal lipstick (
check my edit here
if you need some inspiration). It is pigmented, so a fluffier brush is required.. unless you like that particular look in which case - you do you. Seriously though, Sin is a seriously underrated NARS blush (leagues better than Orgasm) and will be a pleasant surprise for any blush lover.
And, lastly...
MAC Rebel lipstick
. Come on! It's basically a staple in everyone's lipstick collection, surely? This one is a magical little number that you can slick on fully (as I normally do), which gives you ribena lips and in instant brightening effect. I talked
about it last year
, I obviously repeat myself constantly. I obviously repeat myself constantly. You can apply it like a stain or mixed in with a balm and give lips a sheer wash of what looks like a plummy pink. I just... love it. Pair it with Nightingale liner from MAC and your lips are Autumn-ified.
Do you have any Autumn makeup staples?