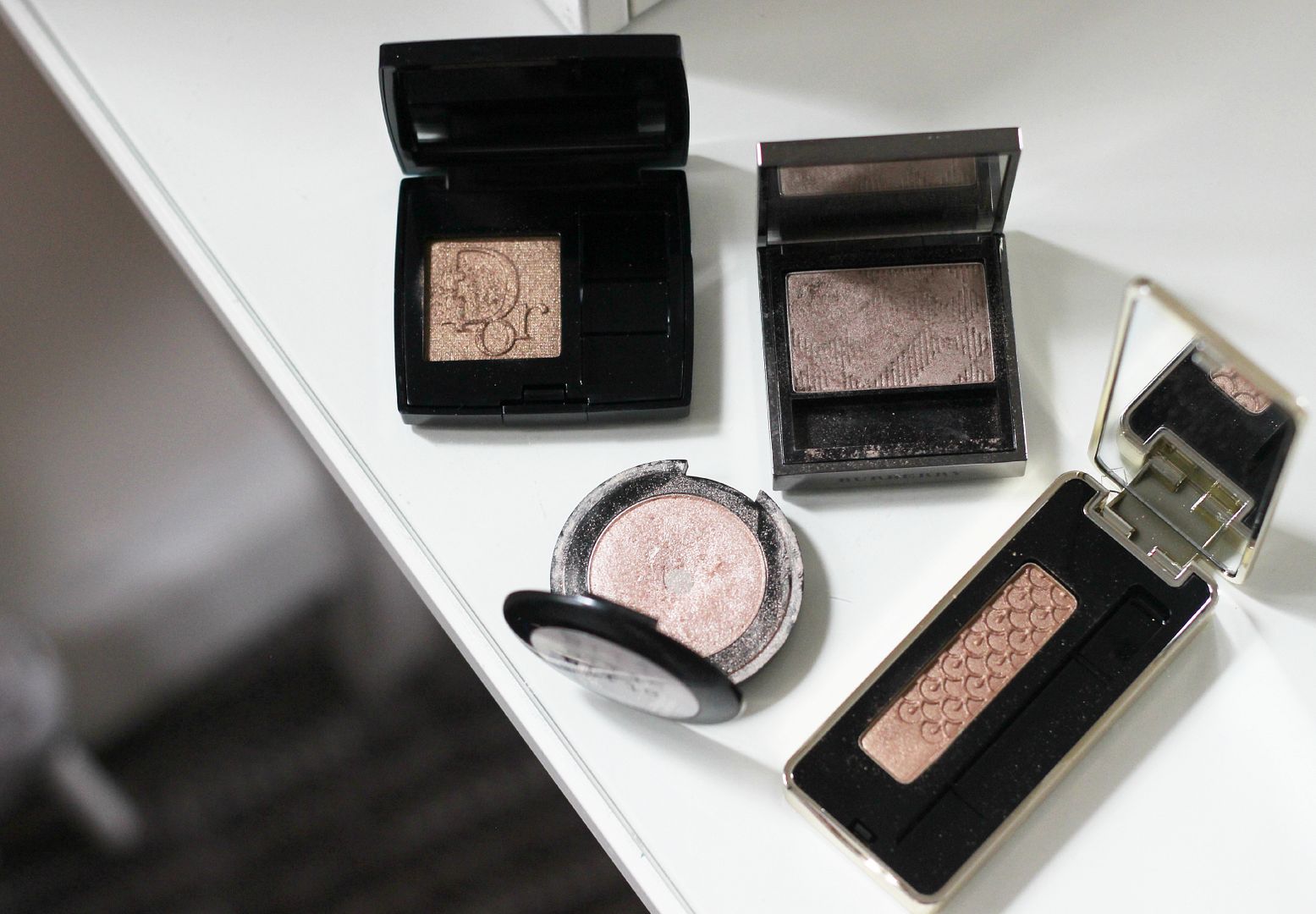 Effortless eyeshadows. Brought to you by rushed mornings and lazy moods, effortless eyeshadows are those little beauties that you can quickly sweep all over the lid and not really try and they still look all sheeny and nice and almost like you've spent considerable time and effort on your face.
Really, isn't the magic of makeup - with one quick little sweep you can look like your eyes are made of tin foil. Shiny, not crinkly.
Burberry Pale Barley
is one of those classic blogger shades that everyone loves - the Burberry packaging alone make this lust worthy. Burberry makeup is pretty special. Pale Barley is not actually that special colourwise, it's just a nice taupe. Definitely dupeable, but I love the silky formula and I think this shade is so popular because it's just so easy.
Dior Mordore
is the perfect bronze - similar to Woodwinked from MAC but a little deeper and a little more sophisticated. Dior makeup is all kinds of incredible, and everything I try - I love. I don't know why the shadows aren't talked about more - they are beyond buttery and Mordore is what bronze eye dreams are made of.
Stila Kitten
is a bit of a classic, non? The softest, crumbliest texture that is incredibly pigmented and like champagne all over your eyes. Magical in its ability to make your eyes look bigger and brighter - I love this all over the lid, but I really think it looks the nicest when used in the inner corner to brighten.
Lastly,
Guerlain Copperfield
. Extremely extravagant packaging, housing a distinctly average formula inside. Don't get me wrong - it's a lovely shade and reminds me of amber lights. Amber lights is so similar in fact, that it would be better just buying that and saving some money. See, I'm so thrifty.
What are your one wash wonders?