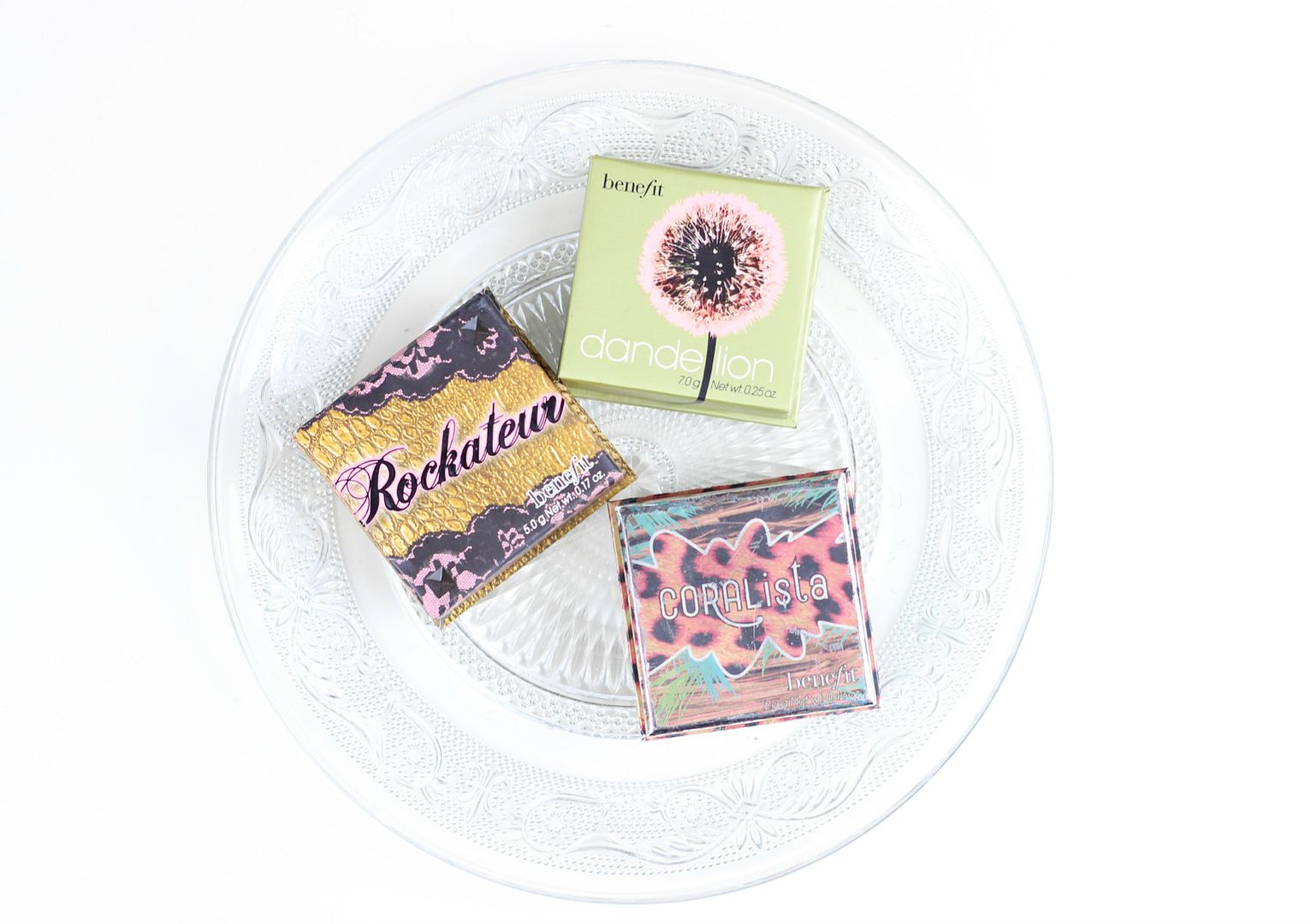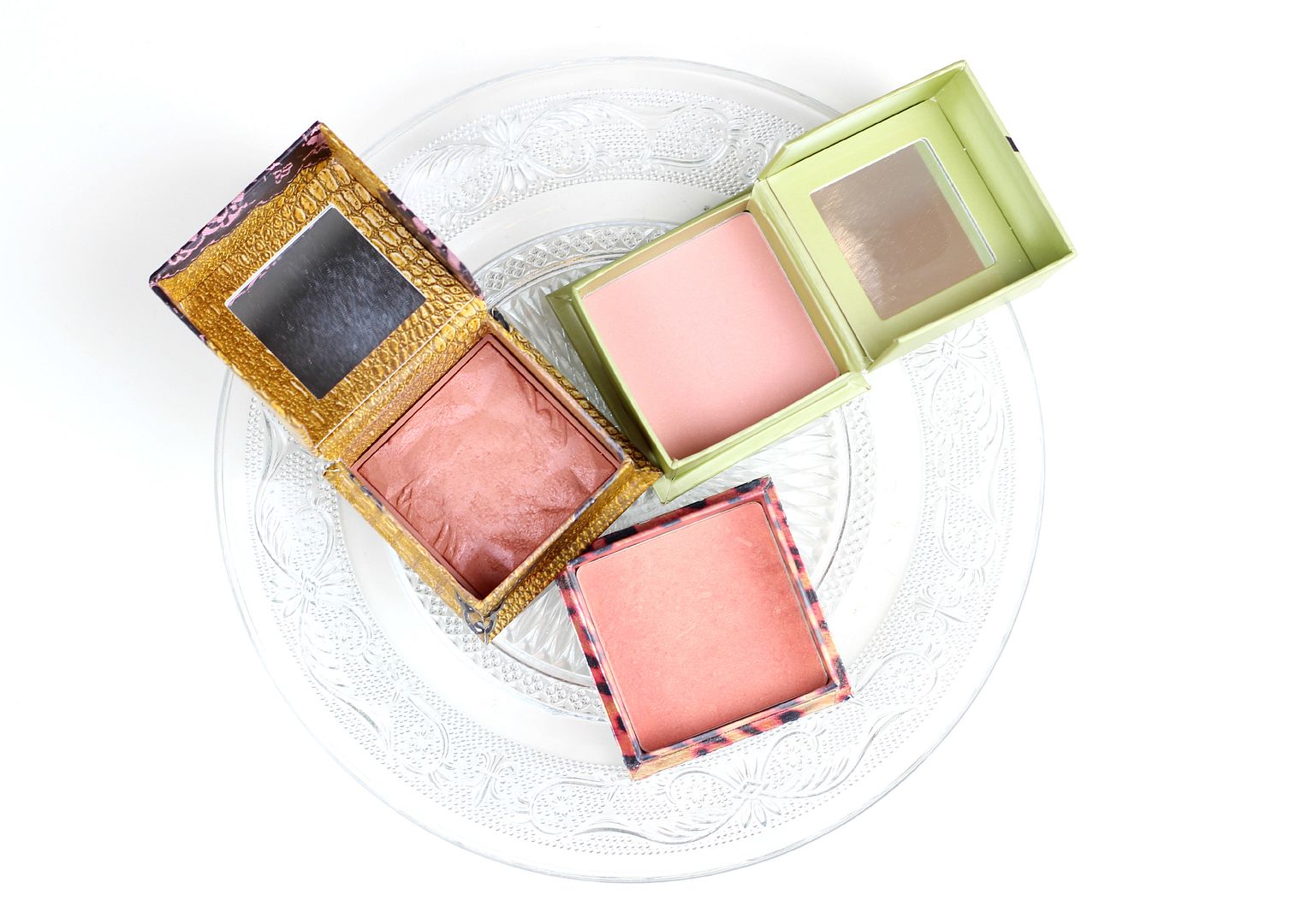 Time for another cheeky roundup... this time it's Benefit. I hardly ever to seem to mention Benefit on the blog, but I do really like their mascaras and their blushes.
My favourite of the bunch...
Coralista
. If you want the best coral blush going, then this is the one. I wear this all the time in summer, and it goes so well with any summery makeup. I remember wearing it to work (when I used to work at weddings at Uni) ages ago, and seeing my reflection in the mirror when I was wearing it and thinking yes. Yes, this blush. The box on this one is a bit battered now, and I'm dangerously close to hitting pan.
If Coralista is for summer, then
Rockateur
is the perfect autumn and winter blush. It's like a mauve-rose gold. It's not too pink or too dark or anything, but it just looks like your skin is really healthy. It has a really soft finish and blends so well - I love this one. I remember I dragged Chris to Swansea to buy it on launch day and was looking at it all the way home.
The winner of the nicest milky pink...
Dandelion
. This one is described as a 'brightening face powder' but on me it looks like a cool-toned pink blush. It's pretty subtle on the skin, so is one I would recommend to everyone with really pale skin. Something so gorgeous about a cool toned pink on pale skin. I love it.
Have you tried any of the Benefit boxed blushes?