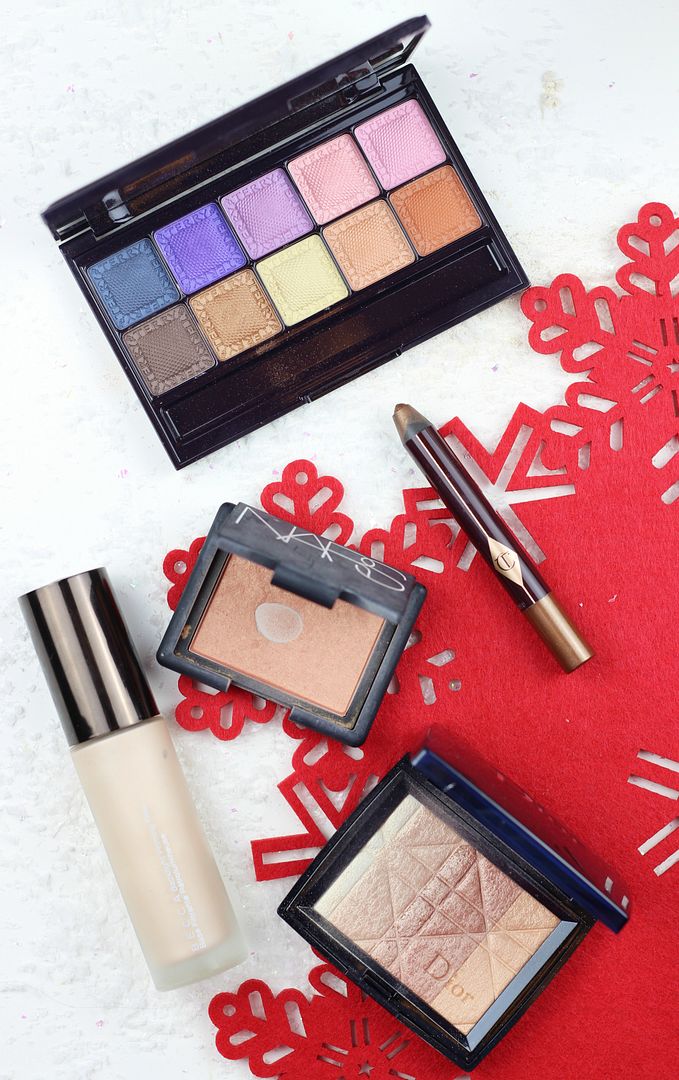 Happy Christmas Eve!
So we've already discussed this year's Christmas red lip -
see more about that here
- but I thought I'd touch in on the rest of the face situation.
I had to pack all of my makeup for the next two weeks yesterday, and Chris had to talk me down from taking a whole case just for lipstick. I settled for one makeup bag in the end, but it was difficult.
I always associate Christmas dinner with the food sweats, but to add to the glow I've packed the Becca backlight primer. Add to that all the foundation probably, and then a healthy sweep of NARS Luster and Dior amber diamond. I want to be sparklier than my christmas tree, OK? Three products for dreamy skin in seconds, simple.
Eyes wise, I've packed
this jewel toned By Terry palette
and one (or two) Charlotte Tilbury colour chameleon pencils. I need options, yup. I won't mention the other 75966 shadows I packed with me...
Here's to a chilled out Christmas Eve... :)