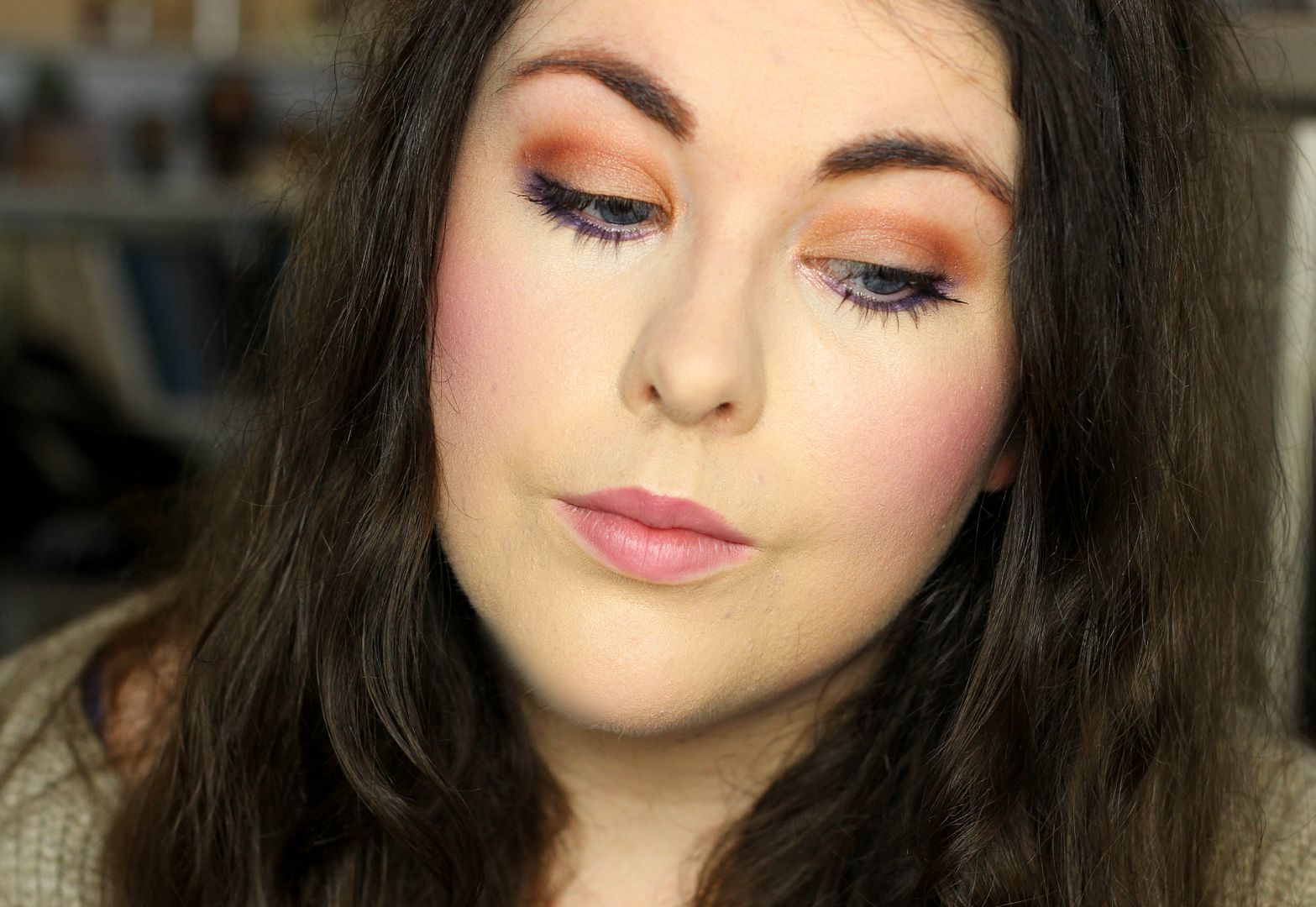 When you have a palette this pretty, you need to play around with it. The
By terry eye designer palette in Colour Design
has some of the prettiest shades I've seen in a long time, and they all remind me of jewels in the sense that they're all so rich and sumptuous. Add into the mix a relaxed Saturday and I ended up playing around with this beautiful little palette. There are ten warm shades (yes!), but these are far more exciting than ordinary browns and taupes.
The shadows don't have individual names, but there is a peacocky teal, the prettiest rich purple ever, a lavender, a light pink and an even lighter pink on the top row, and then a chocolate brown, a coppery bronze, a pale yellow gold, a peachy bronze and a matte orange. Mmm. My favourites are the rich purple, the coppery bronze and the matte orange, all of which I used in the above photos. Using the purple under the eyes is such an easy way to add some easy colour to any eye look, and the colours all really complement each other. While I was on a By Terry kick on the eyes, I also used the ombre blackstar in frozen quartz as an inner corner highlight and velvet orchid as a liner on the top lashes.
On the rest of my face I'm wearing a becca duo (
more details on that here
), an old MAC MSF (sorry), the Becca x Jaclyn hill highligher and then a combination of the Benefit lash primer and the Dior iconic mascara (
full post on that here
).
What do you think of these jewel toned shadows?