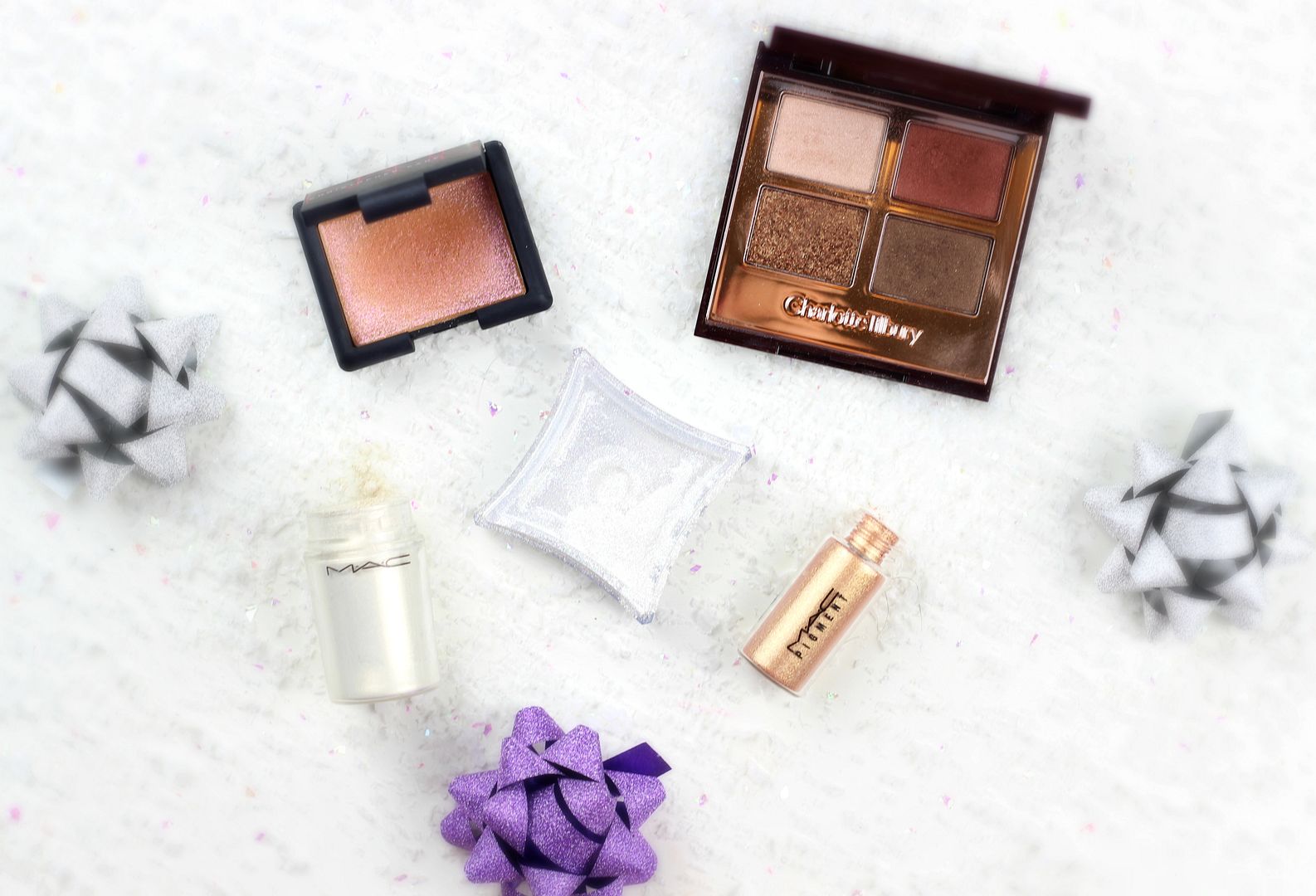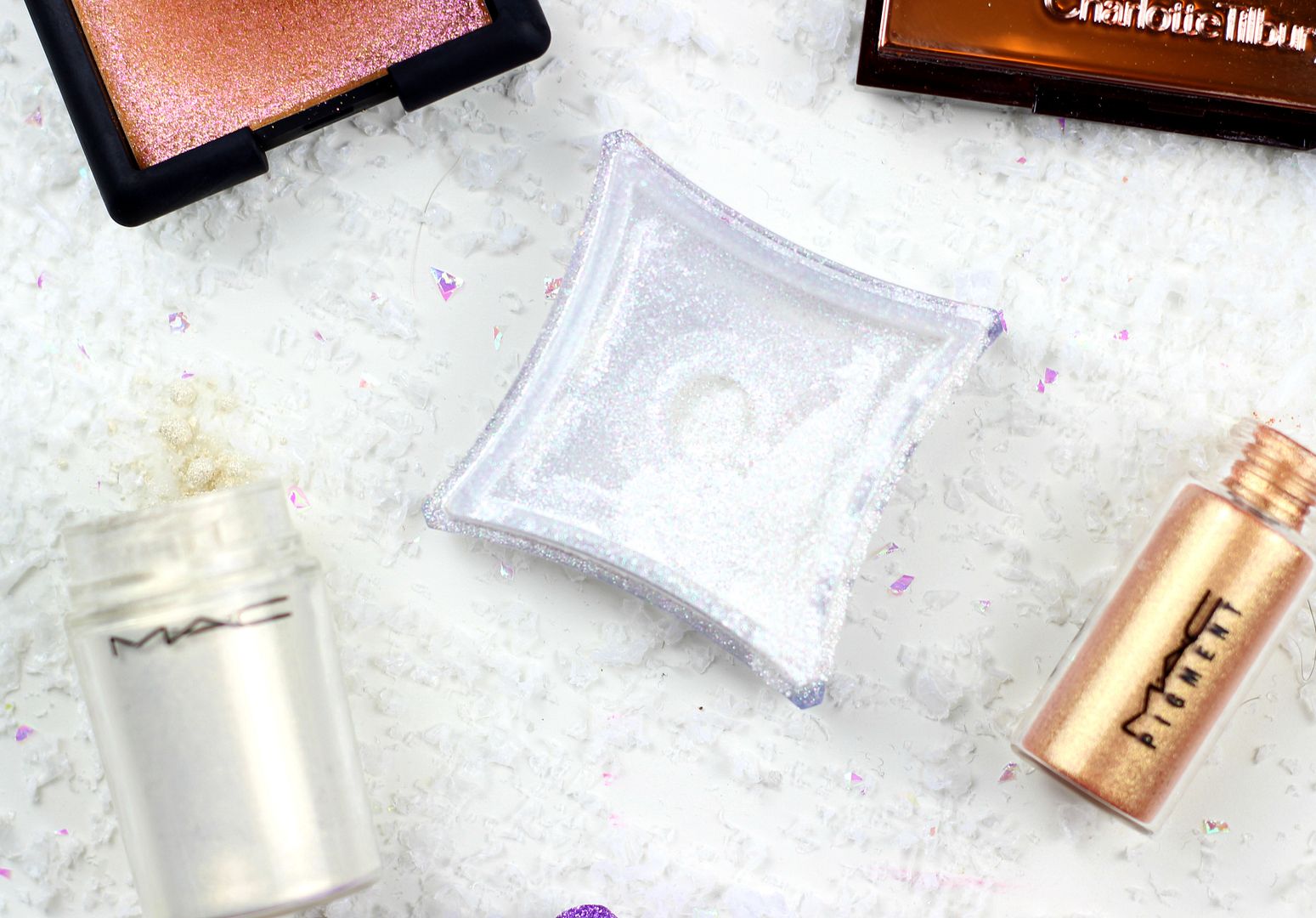 Give me glitter right now. On my face, on my nails, exploding out of Christmas cards... gimme.
If there's ever a time I can be bothered to get out pigments and use them, it's right now. There's a small window of opportunity, and we're in it.
MAC Vanilla
is the gift that keeps on giving, and I will almost definitely never finish it. This one is so so shimmery, and works perfectly on the cheekbones, the browbone and the inner corner of your eyes. A little baby pigment -
MAC Melon
is a gorgeous coppery peachy little number. Definitely buy the pigments in the miniature bottles. Equally faffy, but also gorgeous is
Illamasqua beguile
- this colour reminds me of snow. It matches the sparkles in the photos, too perfect. I like to pat this all over the lid using a flat brush (normally dampened with a little fix +).
For the classy glitter look, the
Charlotte Tilbury dolce vita palette
is the way to go. The bottom left shade is perfect for patting over the top of the lid and makes your eyes look sheeny without looking too excessive. Similarly I love the
NARS shadow in Outer lights
, but I believe it's limited edition, so we won't linger.
Are you going for glitter?