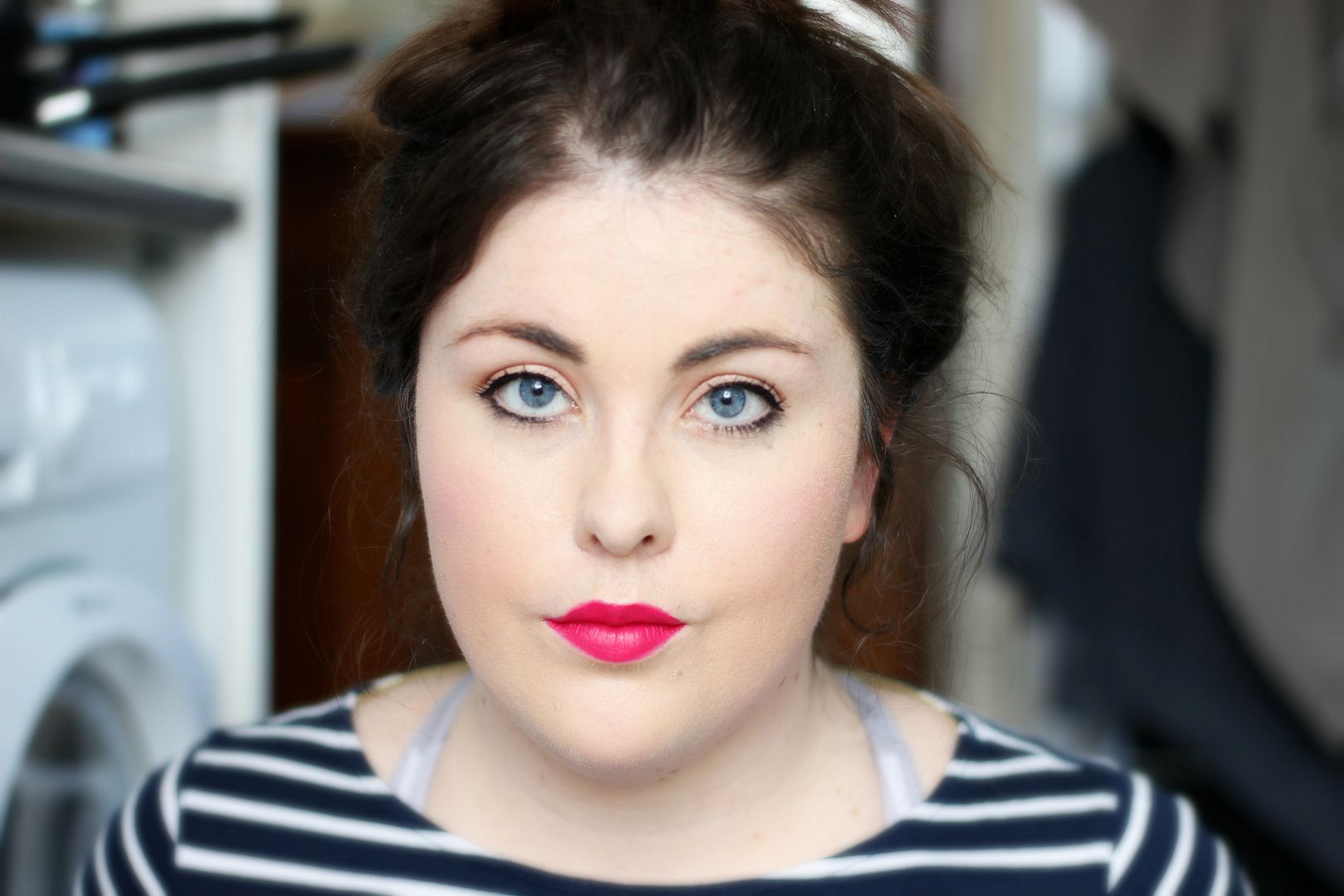 On Fridays we wear pink.
Or something like that...
I just think basically my goal in life is to try every liquid lipstick ever - my latest love is this hot pink
Meet Matt(e) Hughes
shade from
theBalm - Sentimental
. I saw this at a
Debenhams
press day a while ago, and then ordered it as soon as I saw it available online - something seems so right about this sort of shade for this time of year. Nothing groundbreaking, but it's an undeniably pretty pink. A bit warm, a bit bright (without being
too
bright) and it manages to make eyes and teeth whiter. It manages to brighten the complexion and complement a dewy base and fresh eye makeup. I actually had two compliments on this shade this week, so I guess I'm not the only one enjoying pink lips.
I like the formula of theBalm as well - it smells like mint and is an extremely comfortable liquid lipstick option. Not extremely long-lasting, but reapplies beautifully.
Are pink lips your thing? If so, this is currently 10% off :)
Follow