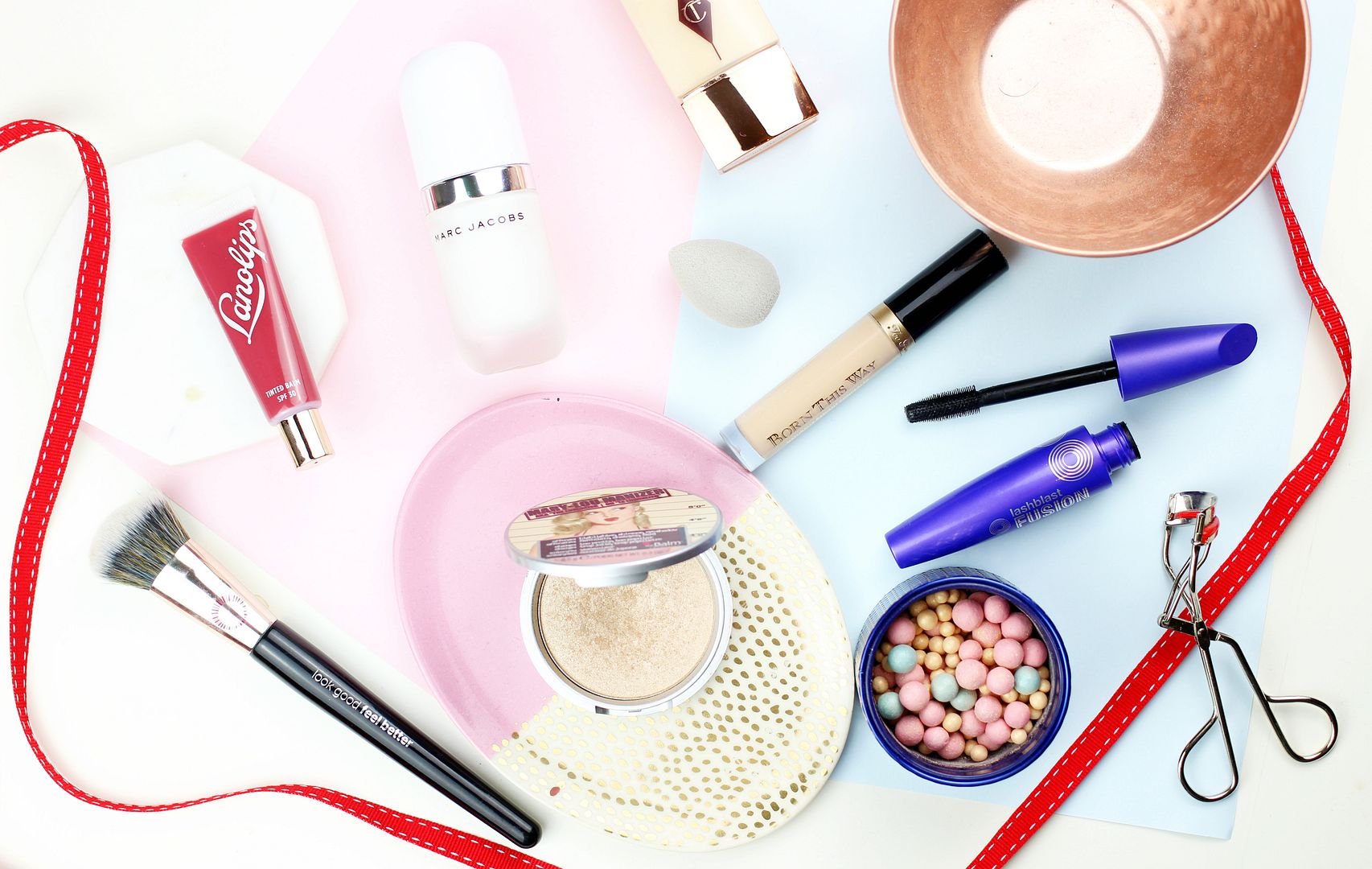 Leaving the house when it's gloomy and getting home when it's pitch black outside gets a little boring. How will I blind people with my highlight if no one will see me in the daylight? For those extra-dreary mornings where you want to look fresh and awake, I have just the solution...
I like to layer on as many hydrating products as possible in the morning, and then go in with a smoothing base like the
Marc Jacobs undercover coconut primer
. It leaves the skin really soft, and creates a good canvas for any foundation. I just can't ever apply my concealer without my beauty blender - it just gives the perfect finish and seamlessly blends the product in like nothing else. My obsession for my beauty blender is so strong that I now own a little family of magical sponges - I find the
Beauty Blusher
to be a particularly good size and shape for blending in concealer. Plus, so cute!
For my glitz at the moment I'm using a double layer of the
Guerlain Shalimar Meteorites
with the
Mary-Lou Manizer
on the tips of my cheekbones and across my lids. Give me glow! Both powders are finely milled and a treat to use - I've been a fan of theBalm's highlighter for a long time, and the Guerlain powder has an intoxicatingly sweet parma-violet scent. Mmm.
Whenever I want my eyes to look especially awake, I use a sweep of the aforementioned highlighter all over the lid and then use as many coats of the
Covergirl lashblast fusion mascara
as possible. Never underestimate the power of a good champagne shade to make eyes bigger and brighter.
Lastly, in my brightening beauty arsenal? A good red lip, like the
Lanolips tinted balm in red apple
. Sometimes something sheer looks so pretty, and a delicate little wash of colour is easier to cope with in the dark, early mornings.
Follow
This post contains press samples