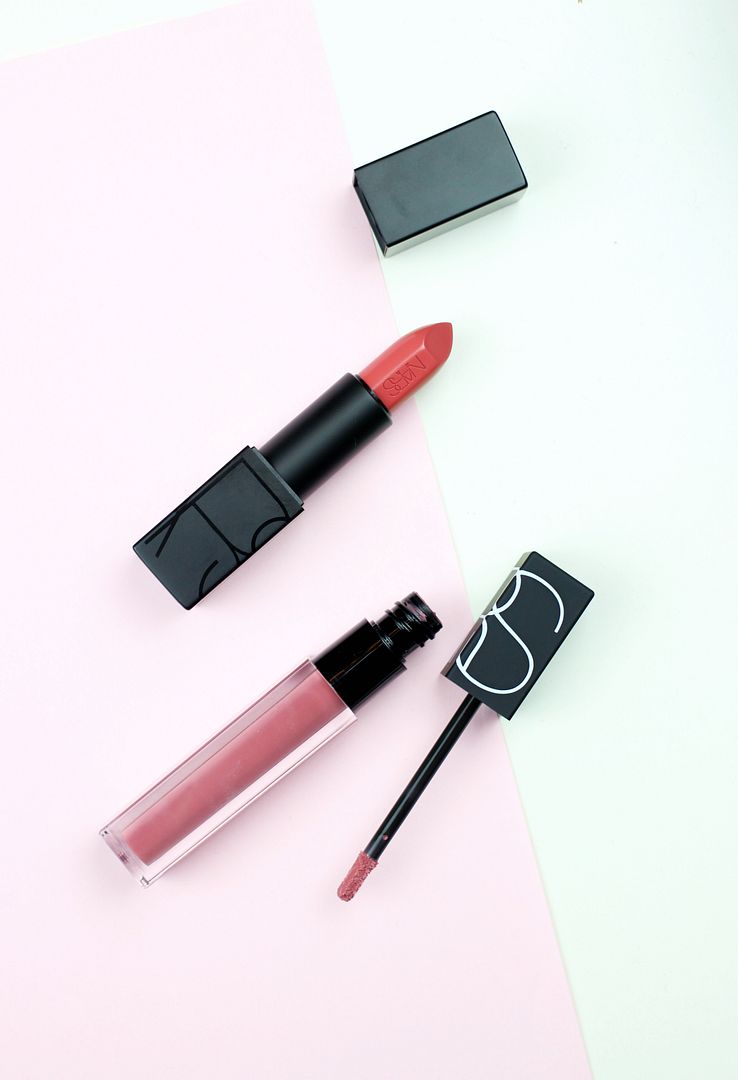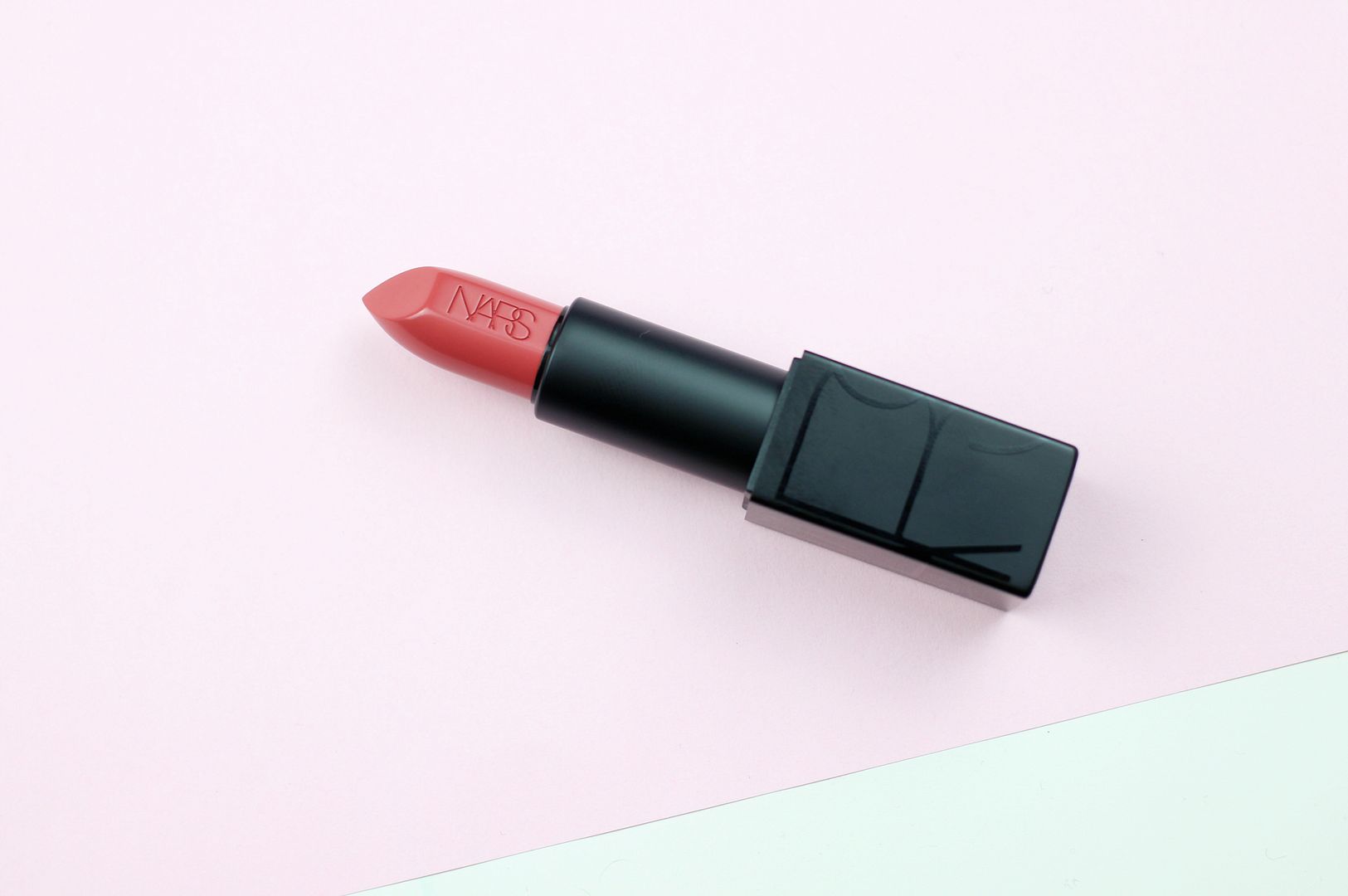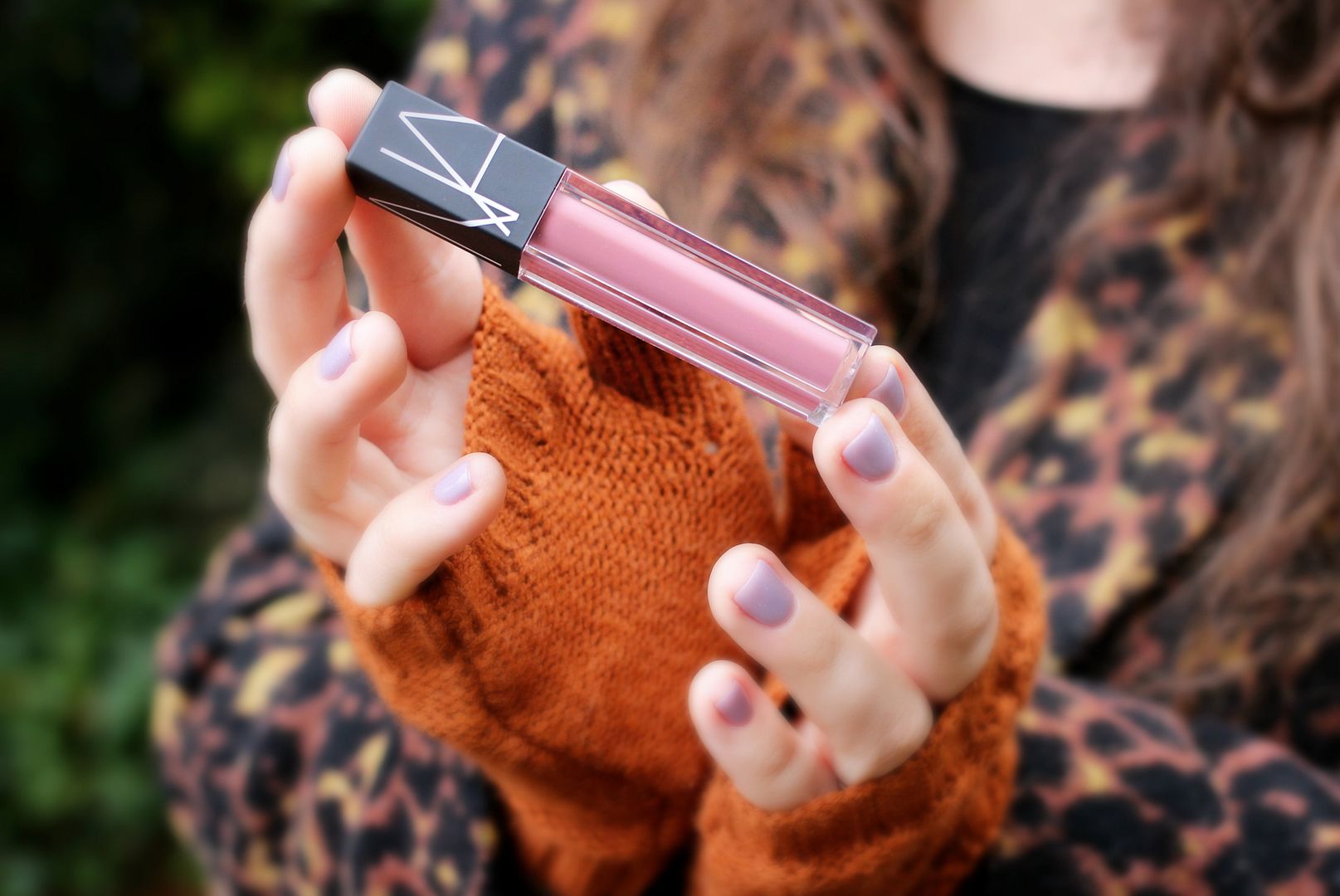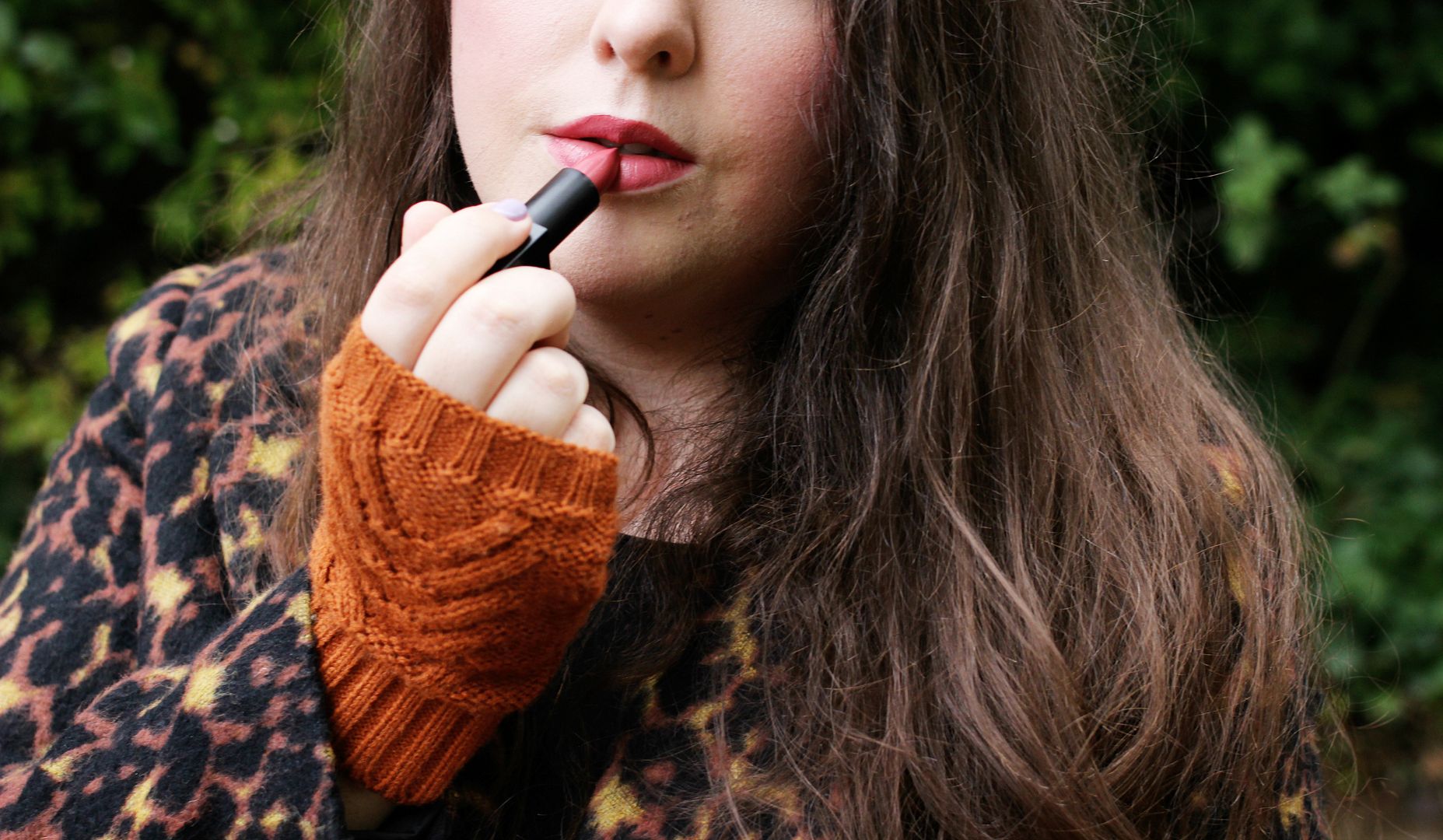 Going into Liberty's on your own is dangerous. I know this, and yet I still do it. Like a fortnight ago when I had 15 minutes to spare and wandered in and got distracted by the Nars counter.
I don't know what it is about the Nars Audacious lipsticks - I really like them, but sometimes find I don't reach for them as much as I should. I've been wearing the shade
Apoline
everyday lately though, because it's just too gorgeous. It's really, really pretty and is one of those easy to wear shades that manages to pull together any look. If you're in a rush, you can cobble something presentable together using this. It's a little bit rosy, a little bit peachy, nice and warm toned and has a nice brightening quality to it. All in all, a good lipstick.
Something new to me - the
Velvet Lip Glides.
Like a liquid lipstick, for beginners. I went for the shade Bound, which is such a me shade. I'm so predictable. A dusty mauvey pink, I have been pleasantly surprised by the formula. It goes on like a pigmented gloss, and stays shiny for an hour or so. The colour it leaves behind is a dreamy 'no makeup' natural finish. Not convinced on the longevity, but it's a nice switch from the usual matte lips I wear everyday.
What are your Nars favourites?
Follow