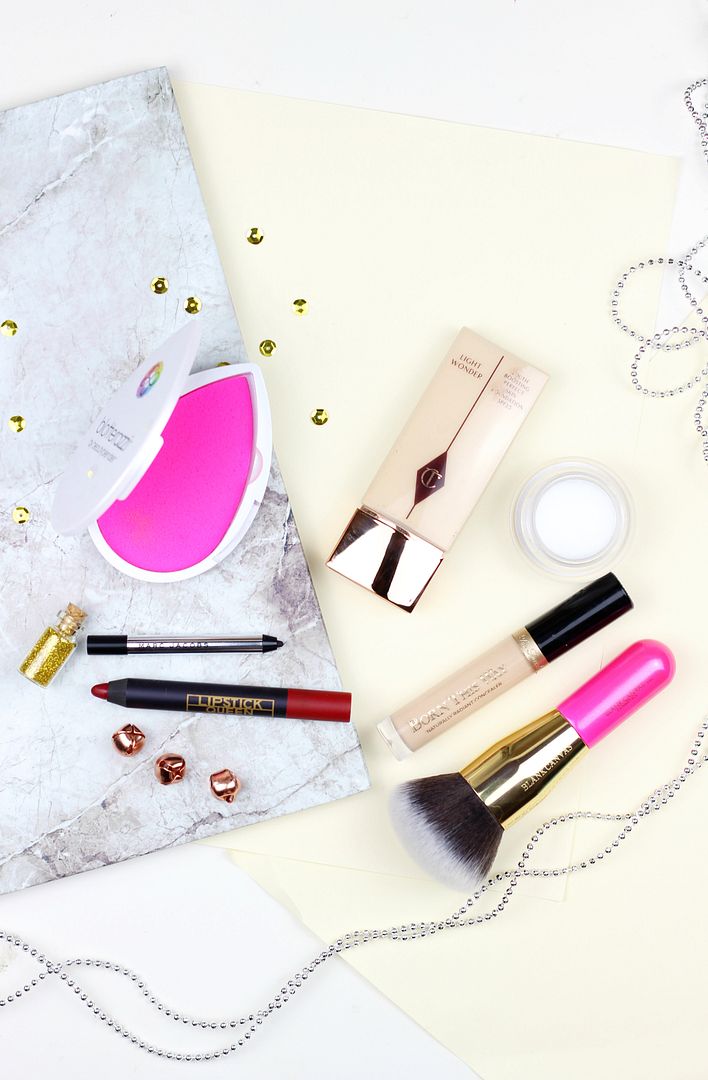 December is tiring. It really is. The end of a busy year, lots of last-minute work bits and then a handful of events; the majority of which take place straight after work leaving no time for my dream glam conditions (an ideal world would leave me with a bubble bath, a few hours to get ready and a blow-dry). The solution? Little steps to transform everything from day to night as quickly as possible.
I love tapping on a tiny bit of eye cream after a long day - it instantly makes skin look smoother and then helps for any additional concealer to blend in a lot better. My favourite is the Bobbi Brown hydrating eye cream, and then my concealer of the moment is the Too Faced Born This Way. Not pictured would be my damp beauty blender - I think I am in need of a new one, as it's currently looking a little worse for wear. Blend that in, and everything looks a lot more rested in a flash. For the rest of my base, the
beauty blender blotterazzi
is such a handy thing to have. It's an absorbent sponge, akin to blotting papers, and it does a great job at getting rid of any shine - I'm always after a sheen, not a sweaty look. I like using the Charlotte Tilbs Light Wonder foundation to top anything up, because it's such a light and blendable base; it perfectly smooths over the top of any existing product and the finish is nicely flattering.
For any finishing touches, I like to use a black liner in the waterline; it instantly makes things look a lot smokier and amps up the glam. Also, the obligatory red lip - for ease, I really like lip crayons like this creamy little number from
Lipstick Queen
.
Follow