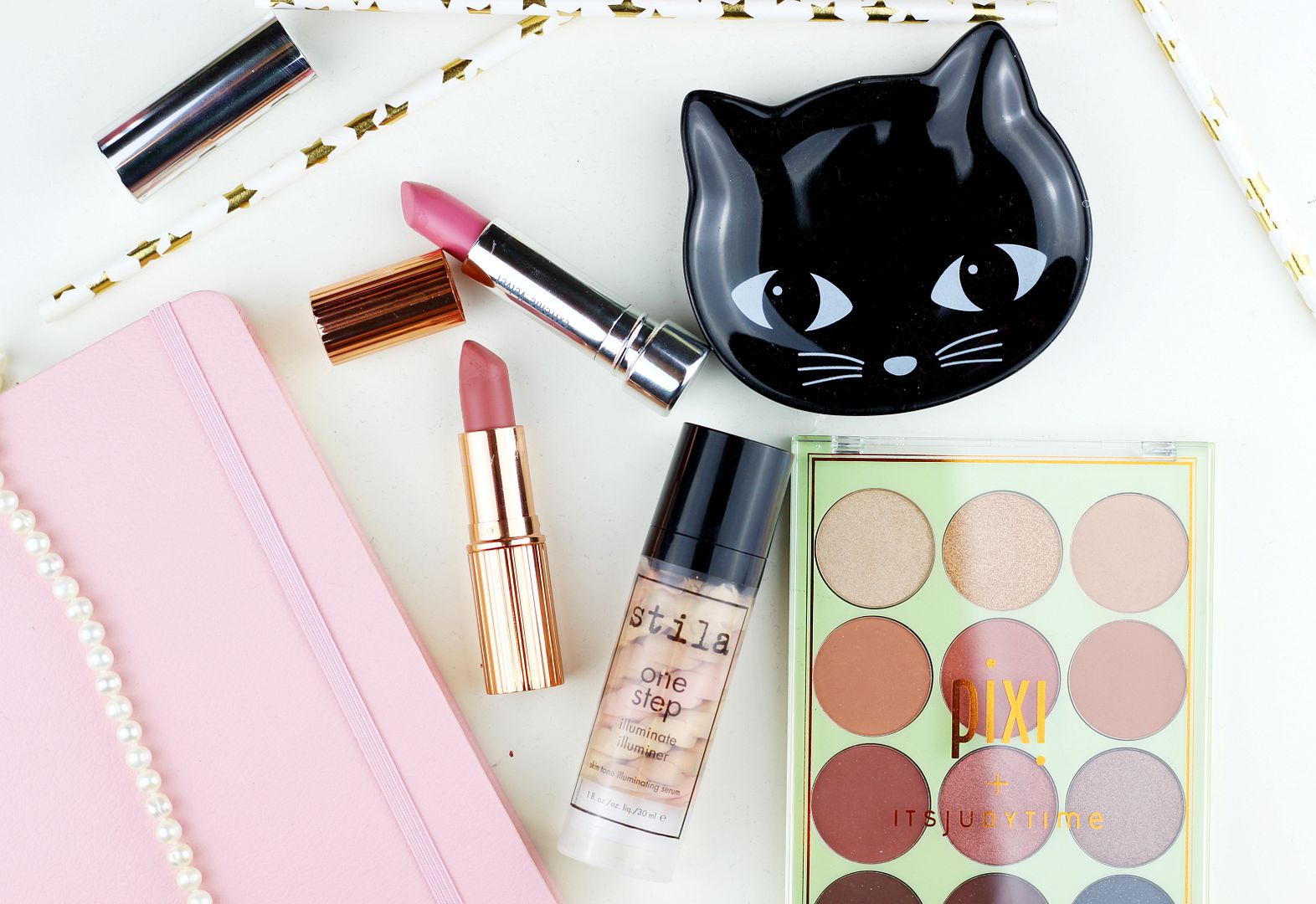 Happy Valentine's Day! What perfect timing to talk through the makeup I'm currently reaching for and loving. I'm thinking pink this month, with nude lips and smokier eye makeup. I'm also all about that glowy base, as usual...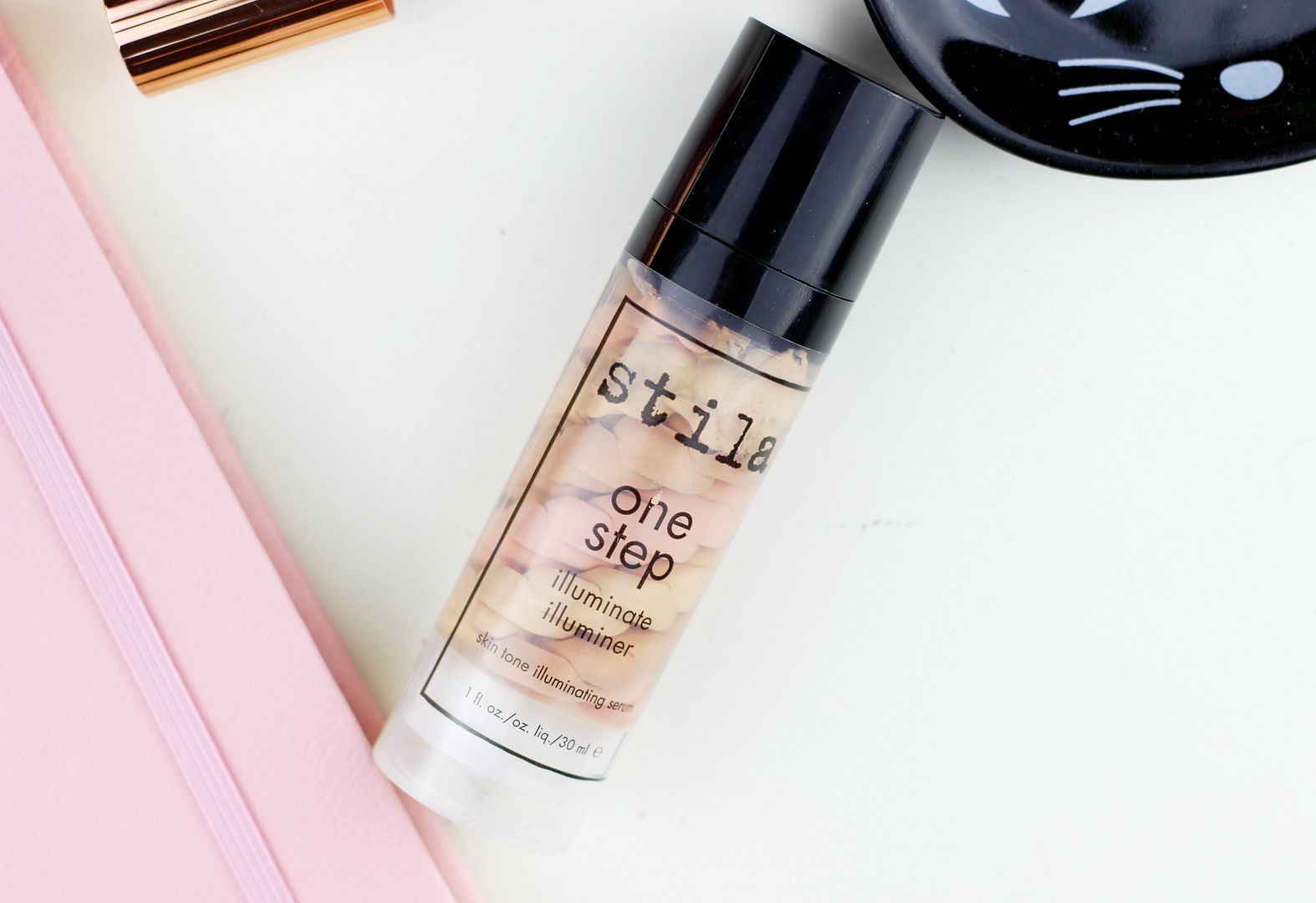 Starting with this beauty of a primer... the
Stila One Step Illuminator
. I am definitely on a Stila kick at the moment (and I did actually mention this primer
here
) but I have also recently been using it mixed in with my foundation. A pea sized amount of this mixed in with something heavy duty like the KVD foundation gives an illuminated but long lasting base - heavenly stuff. I just blend it on the back of my hand and then apply with my trusty beauty blender. Playing mixology with foundations is definitely one of my favourite makeup tricks, and this primer is adding such a nice sheen to my complexion. I'm always about dewy skin, but I am especially loving it right now because it's helping to combat the curse of winter face (read: dull, dry, tired!).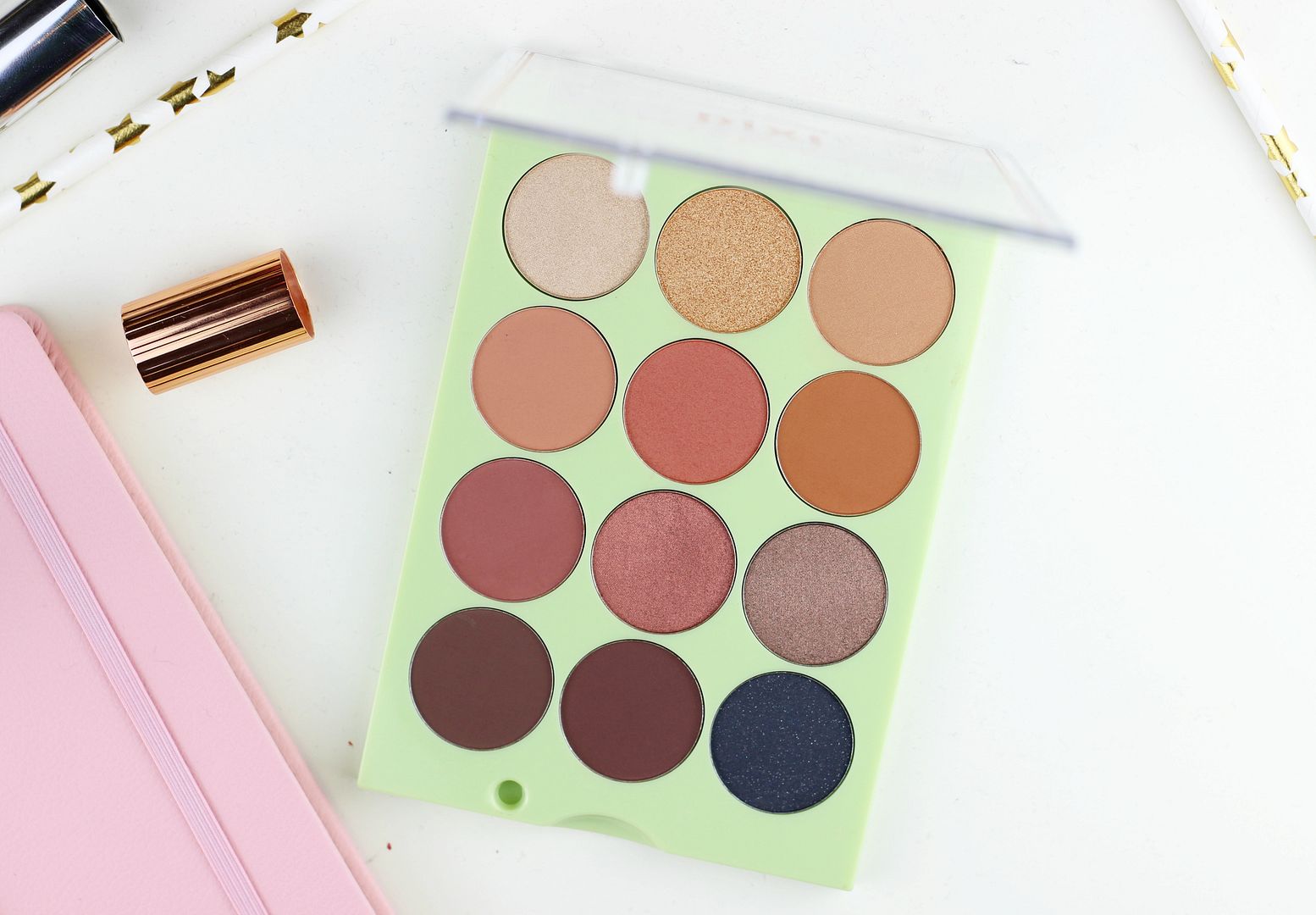 I'm 100% about eye makeup this month and can't stop reaching for slightly more dramatic options (like my favourite glitters I mentioned
here
), so this Pixi palette came at such a good time. Look how amazing it is! The
It's Eye Time palette
is part of the new collaboration with itsjudytime on YoutTube and it is a neutral lover's dream. Comprised of twelve silky-soft shadows, the palette provides plenty of options - I haven't been reaching for the bottom three shades as much, but the top 9 colours are insane. It has a good mix of matte and sheen so I can just use this one palette and all the colours complement each other so nicely that it's a no-brainer at 7 in the morning to sweep some bronze on my lids.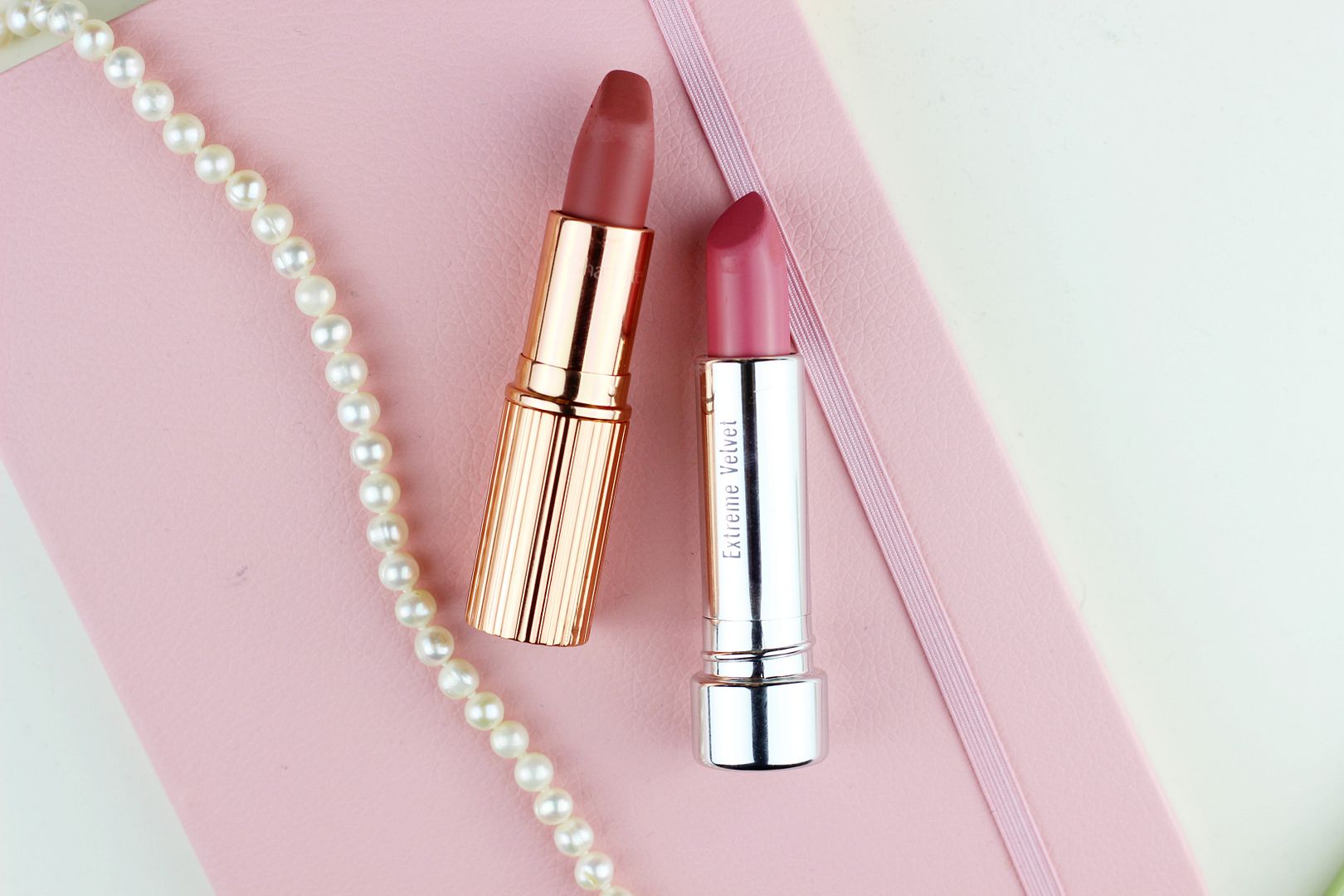 Lastly are two new lipsticks that have moved into my handbag - the instantly infamous Pillow Talk from Charlotte Tilbury (which I mentioned
here
), which has been featured pretty much everywhere. It's easy to see why, because it is perfect. A creamy matte formula that lasts without ever being the slightest bit drying and the rose gold tube does look especially lovely. Equally gorgeous is the new Extreme Velvet lipstick collection from Zelens. I am particularly loving Nude Pink as a perfect everyday shade to go along with all of my smokier eye makeup. The formula is really saturated with pigment and it dries down to a satin finish that looks really flattering on the lips. I'm sure the other shades will be popping up on the blog soon!
What makeup are you loving at the moment?