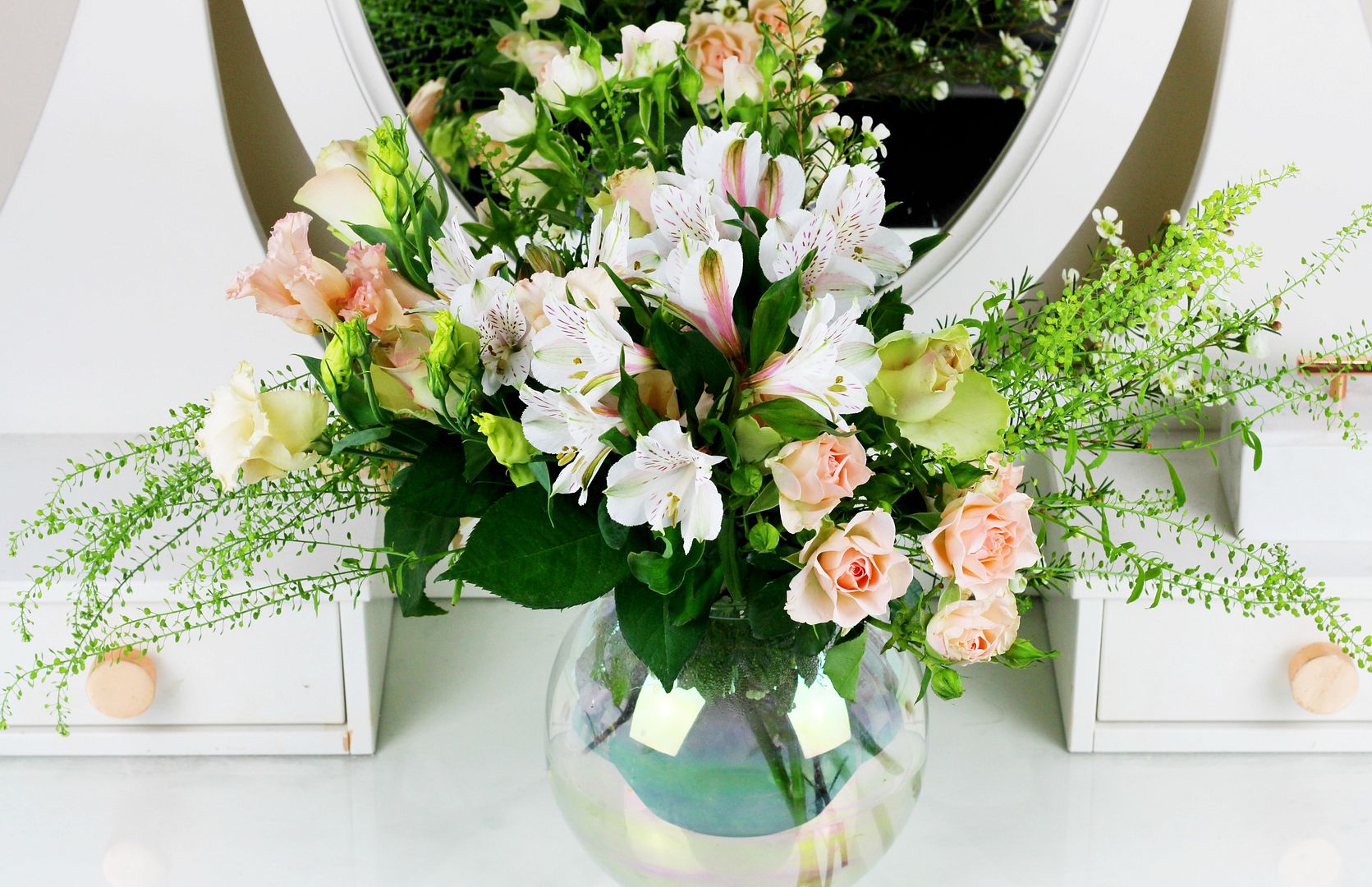 On Saturday it felt so sunny and bright - it definitely felt like spring had arrived! It also encouraged me to have a bit of a spring clean around the house. Boring bits like doing laundry and dusting and also more exciting things like sorting out my dressing table! I made the time to go through my makeup stash and make sure everything was feeling a bit fresher and looking a lot more organised.
Get rid of anything too old. I found loads of old mascaras randomly dotted about in my vanity, and I was really strict with myself this time - I got rid of old foundations and any makeup that I hadn't used in six months. Check expiration dates for anything that might have been hanging around for too long
Have a good clear out. of everything I did this on Saturday, and it was really satisfying to go through every product (and there are many...) and get rid of a lot. I tried to go with the Marie Kondo approach and took everything out of its drawers to see what 'sparked joy' and what didn't. Getting rid of a lot of pieces has made my makeup look a lot less overwhelming! I've now got a giant bag filled with products needing a home where they'll get more attention, so preparing to offload to friends and family.
Have a good clean. After I'd emptied everything out I made sure to give everything a good clean - the cabinet, makeup brushes, the mirror... I used some tea tree face wipes I found whilst cleaning (hoarder) and they worked nicely. I also sharpened all pencils and made sure all the makeup itself had a clean. It's looking so neat that I don't want to do my makeup incase I mess it up...
Sort out your everyday makeup picks. Clearing through my stash reminded me of a few pieces I'd forgotten about and products I want to use more - encouraging me to make sure I rotate through my makeup collection a lot more. I've made a little pact with myself to try and use a different product everyday for the next couple of weeks to make I'm using and loving everything.