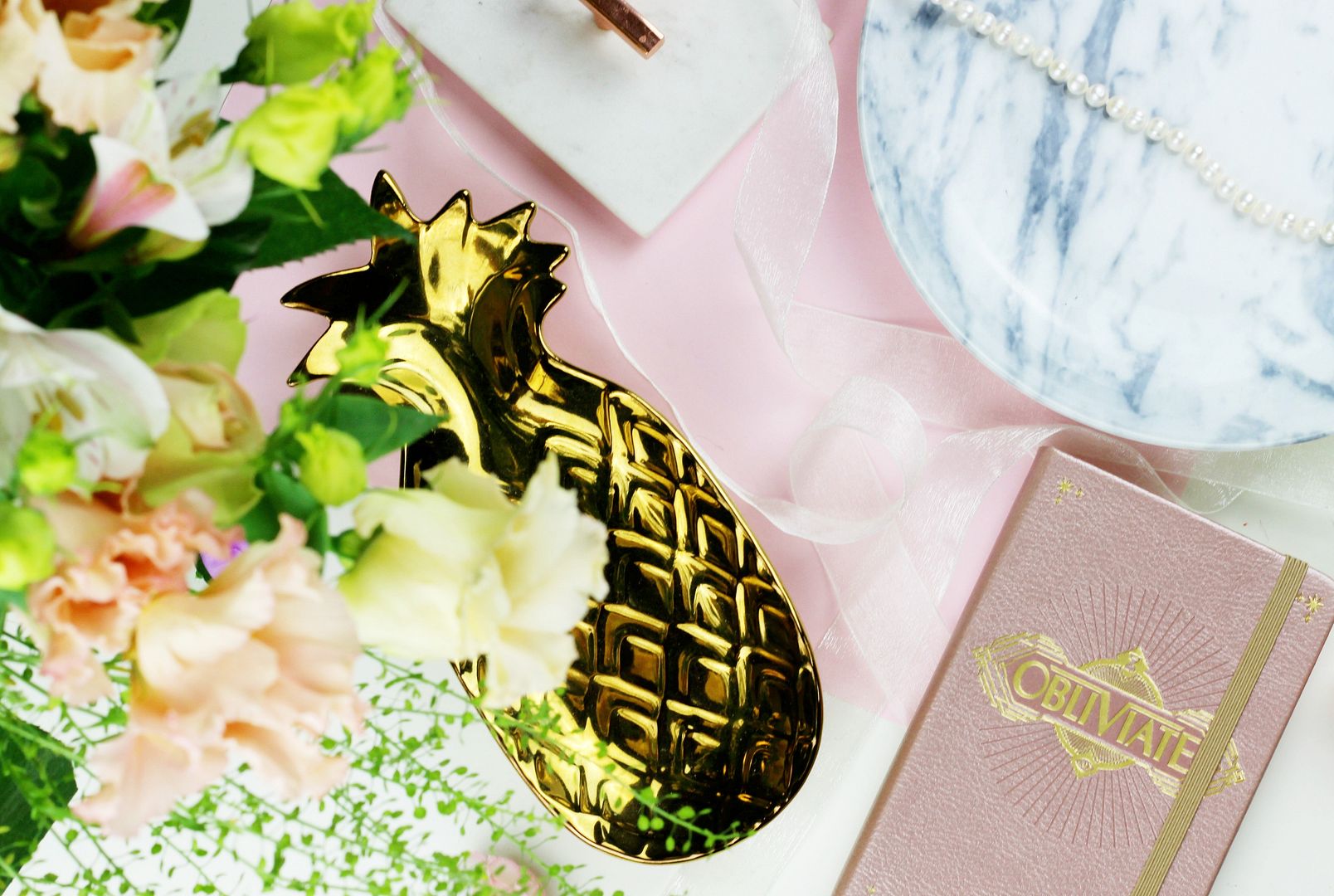 I remember when I used to take my blog photos and just take a quick snap of the product - now it's a long process where I always end up with my flat covered in little trinkets. I have a big box full of blog props that I've collected, because I need variety and I'm a big believer in the prop making the photo. I wanted to share some of the best blog props, as well as where I get them from...
Clothes (scarves work especially well)
Notebooks
Ribbon
Little dishes
Card (for background colour)
Flowers (both real and fake)
Makeup brushes
Coasters
Magazines (Vogue always looks dreamy)
Mugs (look particularly dreamy blurred out behind a product)
Buying props
I buy little trinkets as and when I see them for photos - I rarely go out specifically looking for blog props but tend to just stumble across them. I tend to find good bits in H&M home, Tiger and Oliver Bonas - these shops just seem to always have some dreamy pieces and I can never say no to a pretty dish. I also really like ebay for ribbon, amazon for cute little notebooks and etsy for stickers. I think supermarkets are good for notebooks as well - I always find good ones in Sainsburys.
Do you have any blog prop ideas?