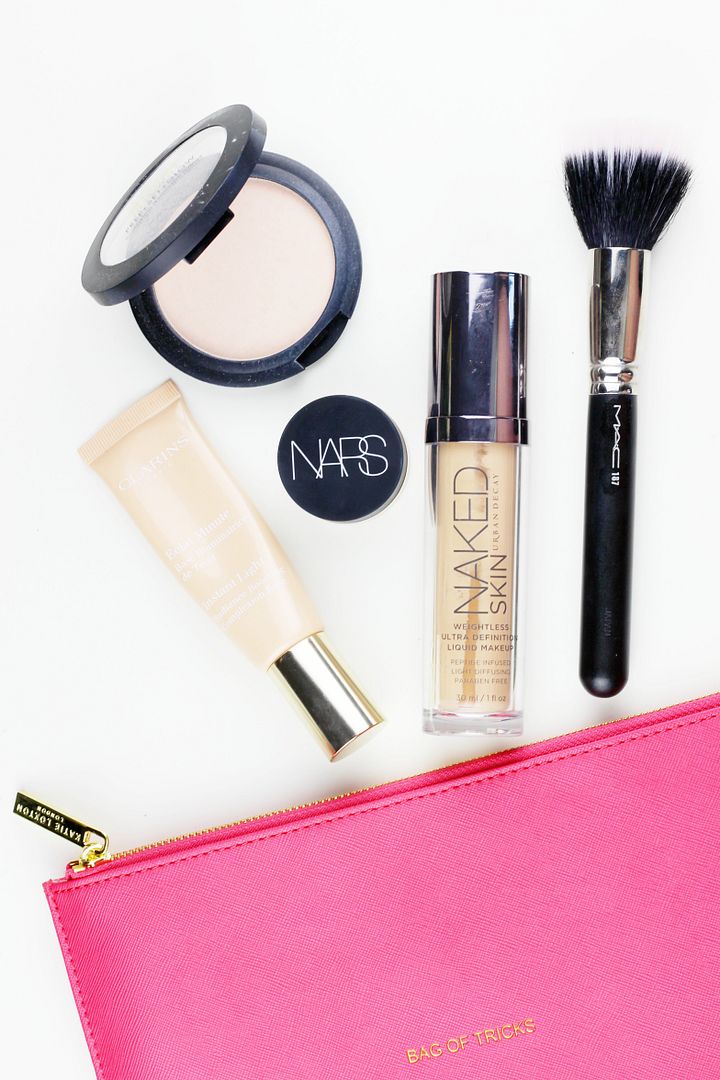 Monday morning to me is always a blur of coffee and a hasty makeup application before I run out of the door - sometimes drinking coffee as I buff on foundation, I am a multi-tasker. Lately I've been going back to these four products to get ready as soon as possible and to ensure my base is looking presentable. The whole routine takes about four minutes, and means I can spend more time doing important things like matching my lipstick to my coat...
Starting off with a primer, as always, I do always go back to the
Clarins Instant Light Radiance Boosting Complexion Bases
because it's just perfect for perking up the complexion really quickly. This shade is quite yellow toned which is perfect for me because it illuminates and colour corrects but they also have a pinky one and a peachy one for other skin tones. Clarins bases are pretty underrated in my opinion, because this stuff is truly better skin in a bottle. For something fast and flawless I tend to lean towards a dewier base, so the
Urban Decay Naked Weightless Foundation
is gorgeous for this. It has a really fluid texture which means it glides across the skin really smoothly and doesn't cling to any dry patches, texture or oilier areas. It's just a skin-perfector. For a dewier foundation I find the longevity really decent as well, so it's good one for the warmer months. For any extra areas of coverage, finishing off with the
Nars Soft Matte Concealer
for an extra smooth finish. I find it works best when warmed up on the fingers and tapped onto the skin. Lastly, using a big fluffy brush on the
Prep + Set + Go Powder
to dust all over to really lock makeup in and make sure everything leans towards dewy rather than oily.