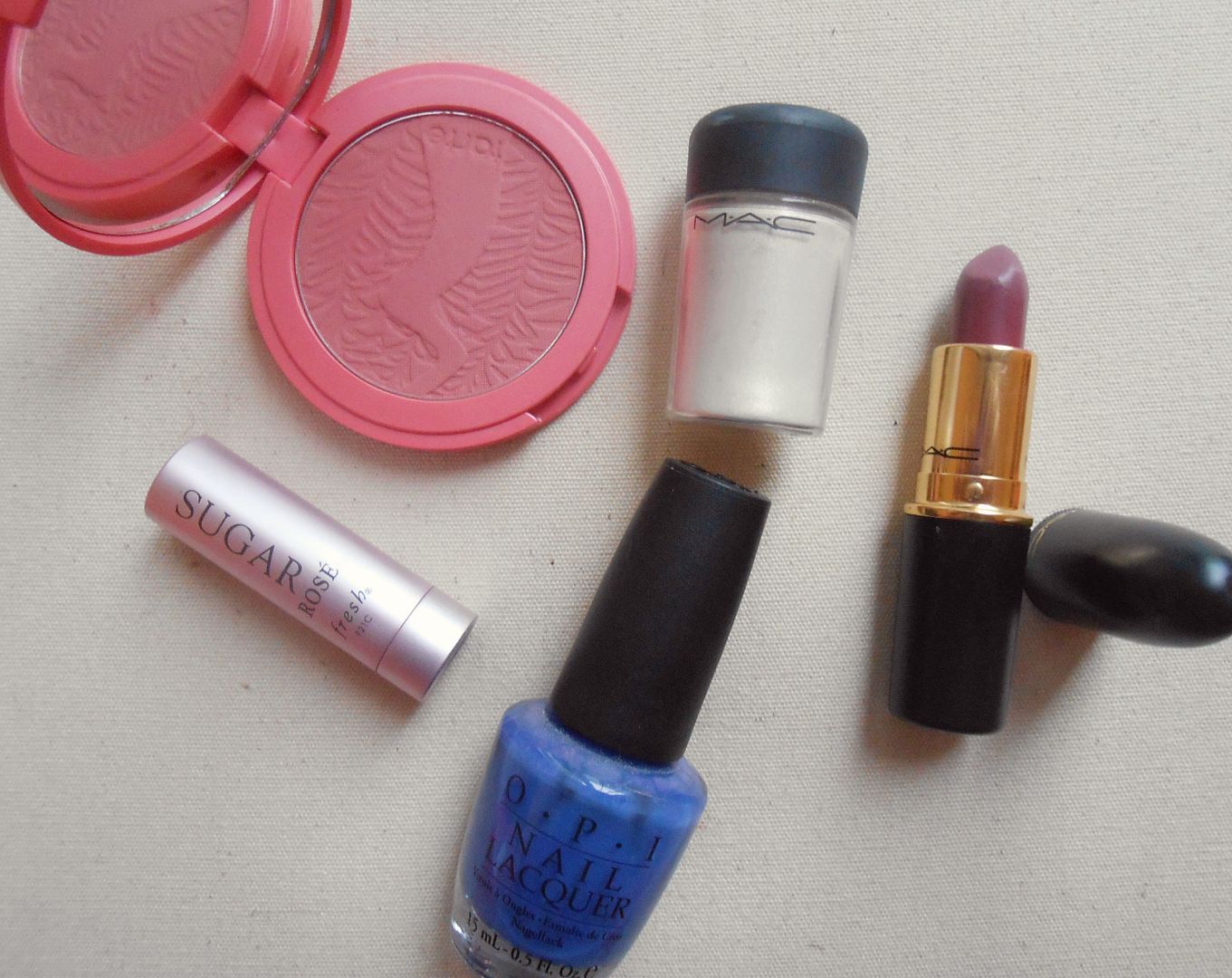 One of my favourite purchases from New York is the Tarte blusher in Achiote, as it's such a pretty corally pink that brightens up the face. The rumours are true, the Tarte blushers last all day on the face, and they are really pigmented so I like to just use a stipple brush for a little bit of pigmentation. I also got the Fresh rose sugar lip scrub in a little try me set from New York (how great are Sephora sets?!) with other lipsticks, but this is the one I've used most. I put some on every morning when I'm doing my makeup as a prep for my lipstick. I don't have much left, but this is really nice at exfoliating and conditioning at the same time. One of my oldest nail polishes is OPI Dating a royal, and I still really like it. It's a really nice royal blue shade that has the best formula. I've worn it for over 5 days now and I'm still wearing it with barely any chips. This week I have dug out MAC Vanilla, again. I find this a bit of an effort to use as it's a loose pigment so it's easy for it to go everywhere. The finish is so nice though, it's a really frosty goldish white, and it is pretty in your face, but I love the finish under the brows. Not one if you're not a fan of a stronger highlight, but I definitely am. Lipstick of the week award goes to
MAC Private party, I love it. I reviewed it here, but it's basically an easy to wear purpley plummy kind of shade that I think is really flattering.
Wh
at have you been loving weekly?