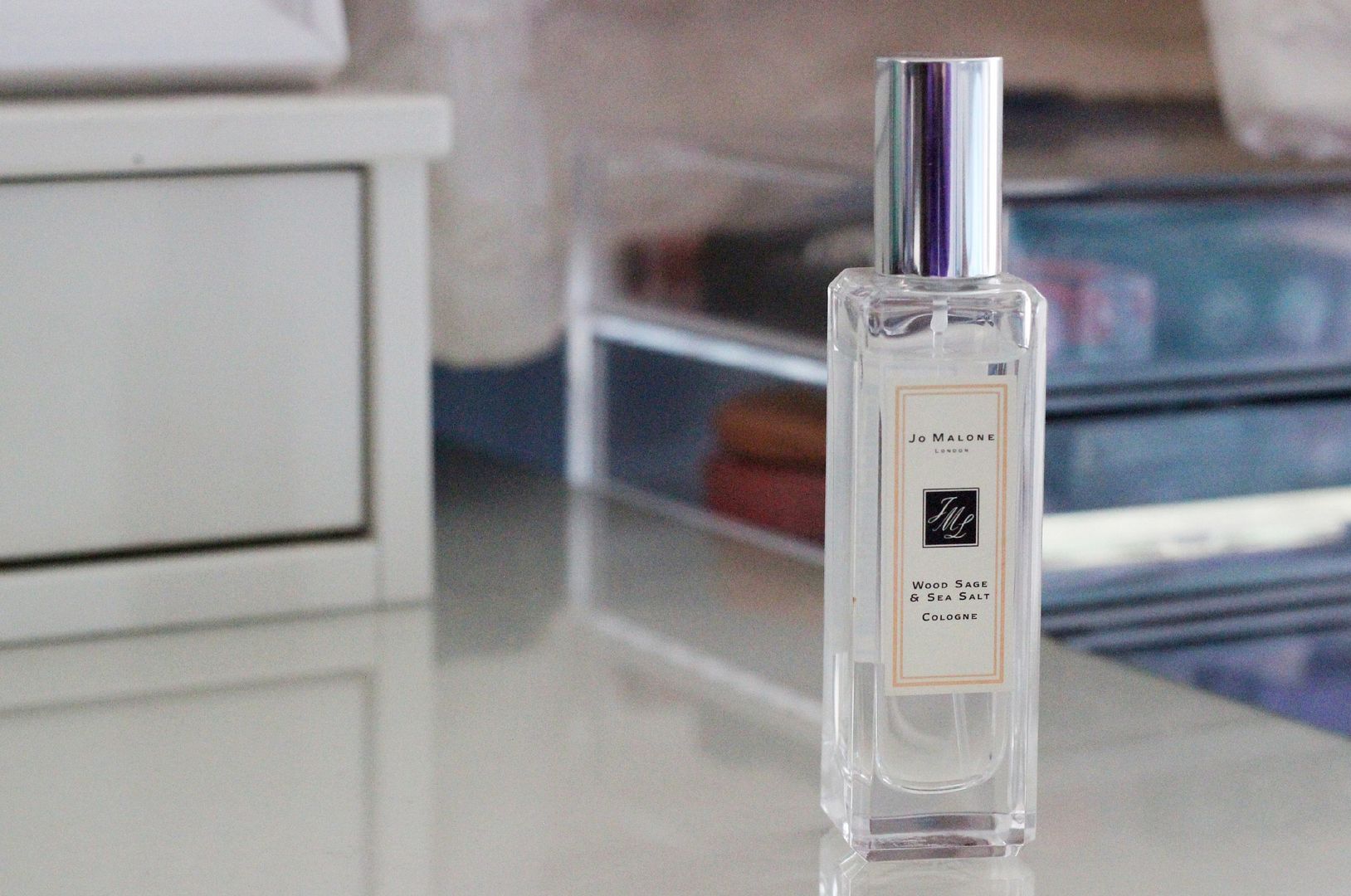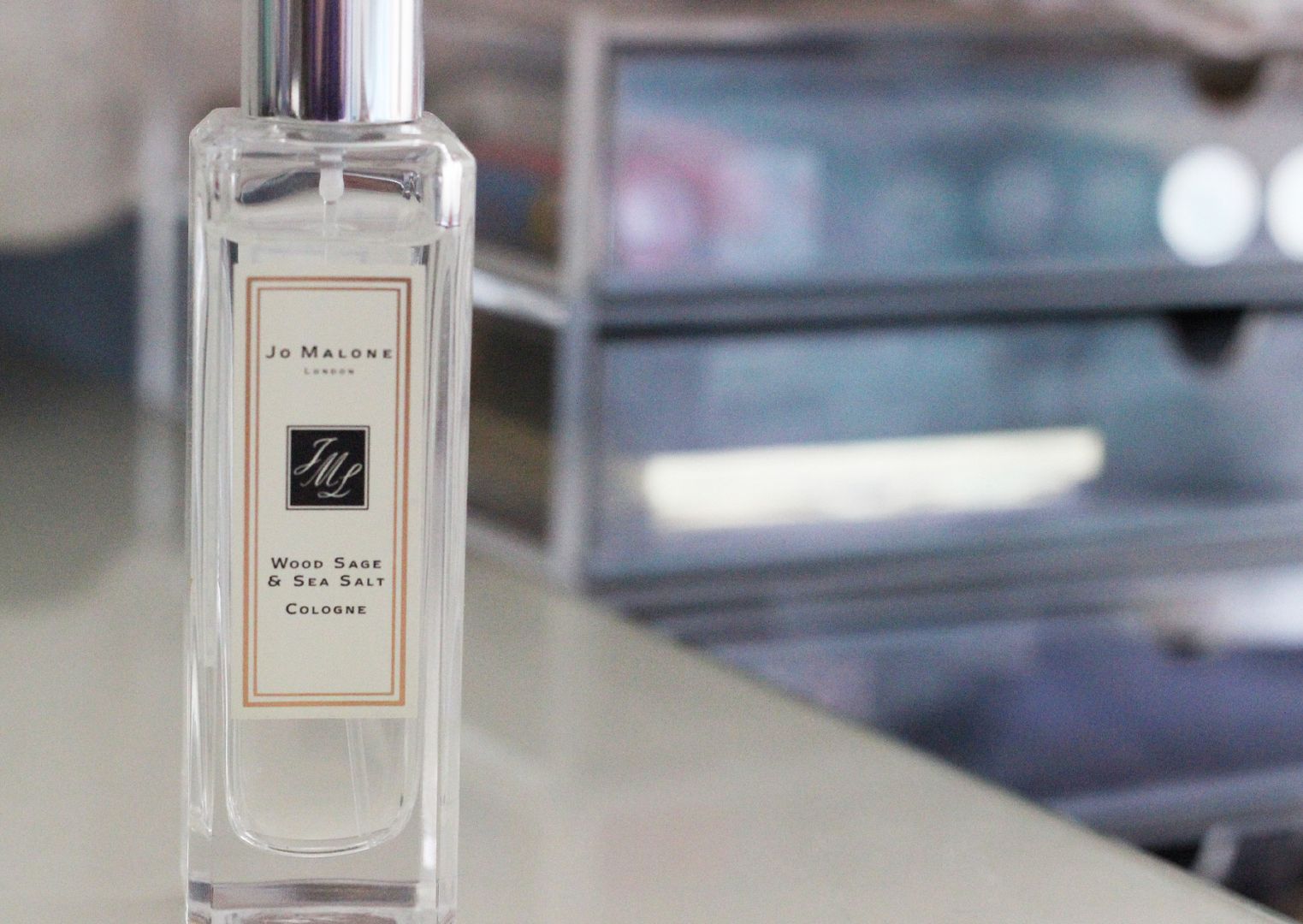 If there's one brand of perfume I am apparently addicted to... it's Jo Malone. (Check out my
Jo Malone collection post here!
) I love the bottles, I love the whole layering gimmick, and mostly I love the scent of them all. They're unusual, and elegant. The newest offering, Wood Sage and Sea Salt, was inspired by the British coast and all the associations of storminess, fresh air, salt spray and wind. Mmm. I was definitely intrigued when I heard about this perfume, and then when I smelt it I was so pleased.
It's very fresh, and almost a bit zingy. Not citrus-y, but it definitely smells very clean. Not at all floral, or cloying, or heavy. The wood sage adds such a warm and woody layer to it, so that the whole scent is nicely complex. I'd say it's pretty unisex - my boyfriend has been stealing this and wearing it too.
The downside - this does not last as long as some other Jo Malone scents. Nothing quite beats Blue agave in terms of longevity, but I stop noticing wood sage and sea salt about 2 hours later...
A scent that is fresh, but not citrus-based & with an interesting warm note that makes the whole thing a lot sexier than a flat zesty scent. *spritzes self*