NUDE LIPSTICK. Get your mind out of the gutter! Lately I have been obsessing over nude lipsticks. The K-Jenner effect, mixed with a desire to look like Brigitte Bardot and then a little bit like Kate Moss. Obviously I look nothing like any of them, but if there's a way to fake it surely it must be through the medium of makeup? I took 2 quick snaps of my favourite nudies of the moment - 5 MAC and 5 non MAC. All lovely, most of them taken from my handbag. No wonder my back hurts...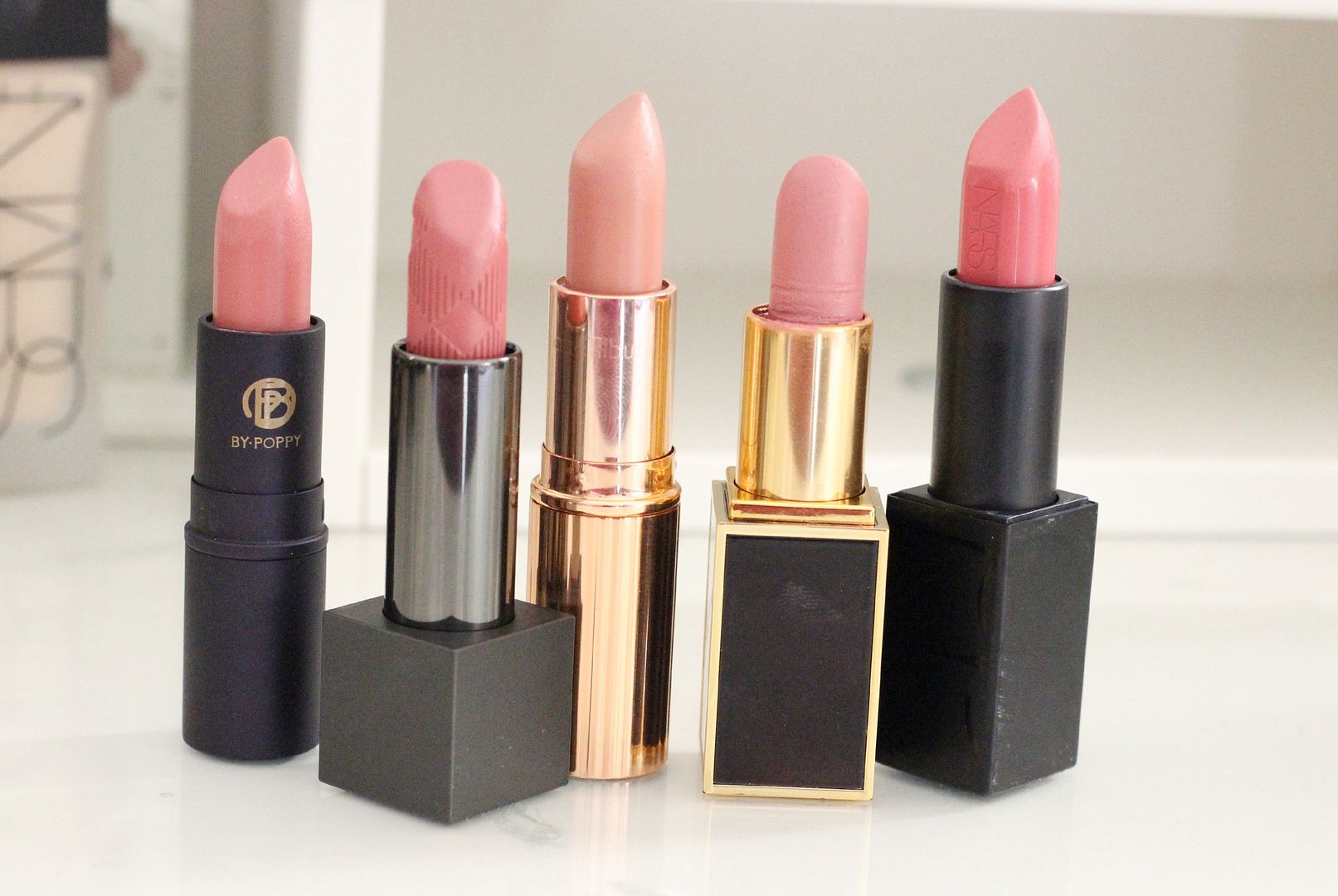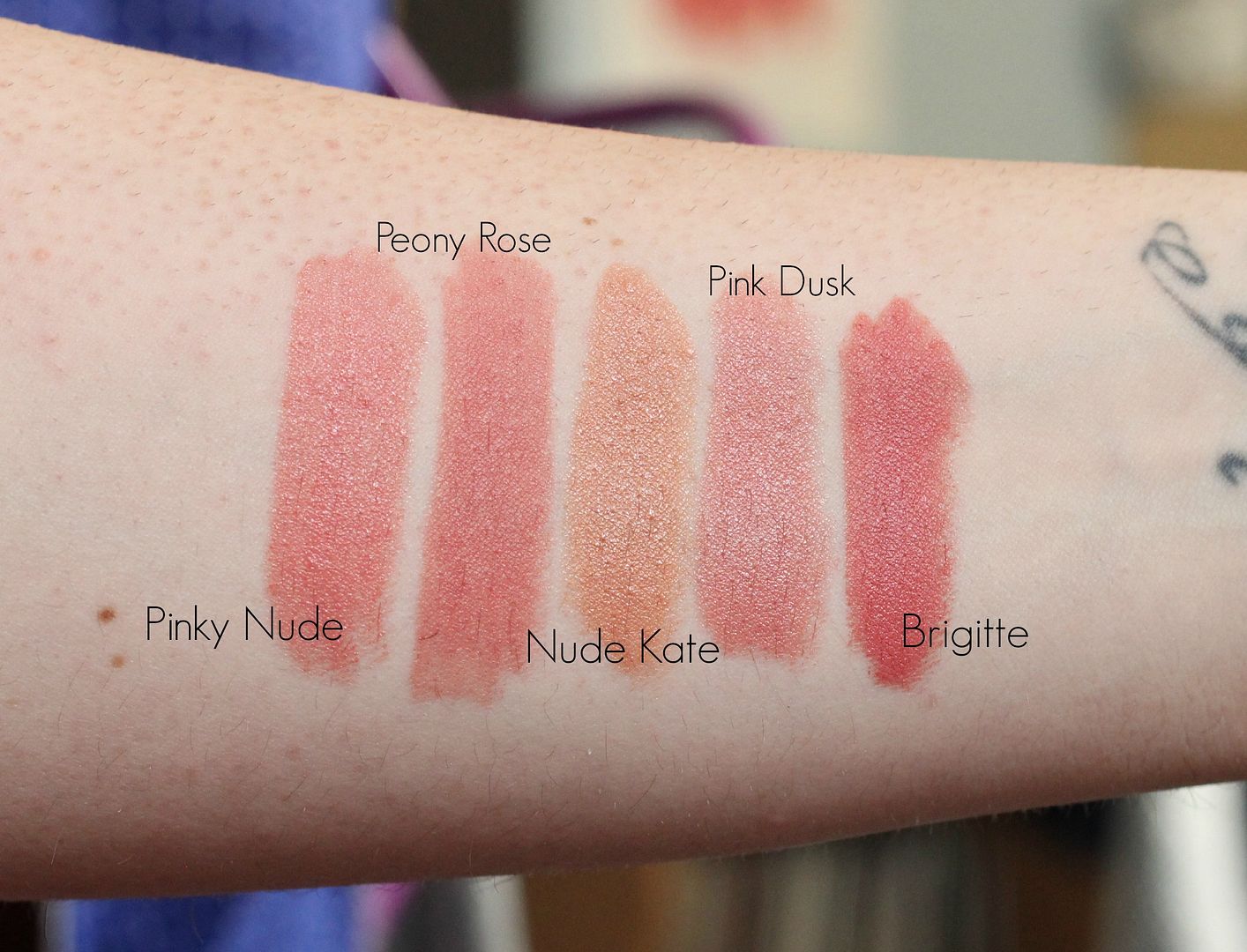 Ooh, lordy. Aren't they just all so pretty? I know, I love them too. Lipstick Queen's pinky nude has the formula of my dreams. All matte and creamy and long-lasting. I have a bright pink from the same range - saints vs sinners. I'm obviously a sinner. A seriously overlooked range, in my oh-so humble opinion - a post in the works? Ok. Anyway, pinky nude has a uninspired name but a wonderfully inspirational formula. Penoy Rose, from Burbs was raved about here in detail. That rose smell is so addictive. Lipstick crack. Charlotte Tilbury Nude Kate is a little too nude for me. I know. Something about the shade of it is a little stark and it is too creamy, which means you can see my natural lip colour on the inside of my lips. BUT with a gloss on top this looks lush. All Bardot and shiny. I only own 2 lip glosses (the gloss to stick ratio is way off), and the one I use over this is from NARS. If you want a nicer nudeeeeee, Bitch Perfect is far nicer on its own. Tom Ford Pink Dusk. Oh, my love. Sssh, I'm here. Possibly my favourite lipstick EVER, I just love this. Go, get it. Now. You can see in the picture how it snapped off, from lipstick abuse. I feel horrendous that my man paws smushed my precious Tom Ford lipstick. I am obviously some sort of heavy-handed monster. Lastly, NARS Brigitte, which looks like a coral here but is lovely nonetheless. I love the Audacious lipsticks, and this is one of the palest? They all seem to run quite dark. This one makes me feel all 60s and chic.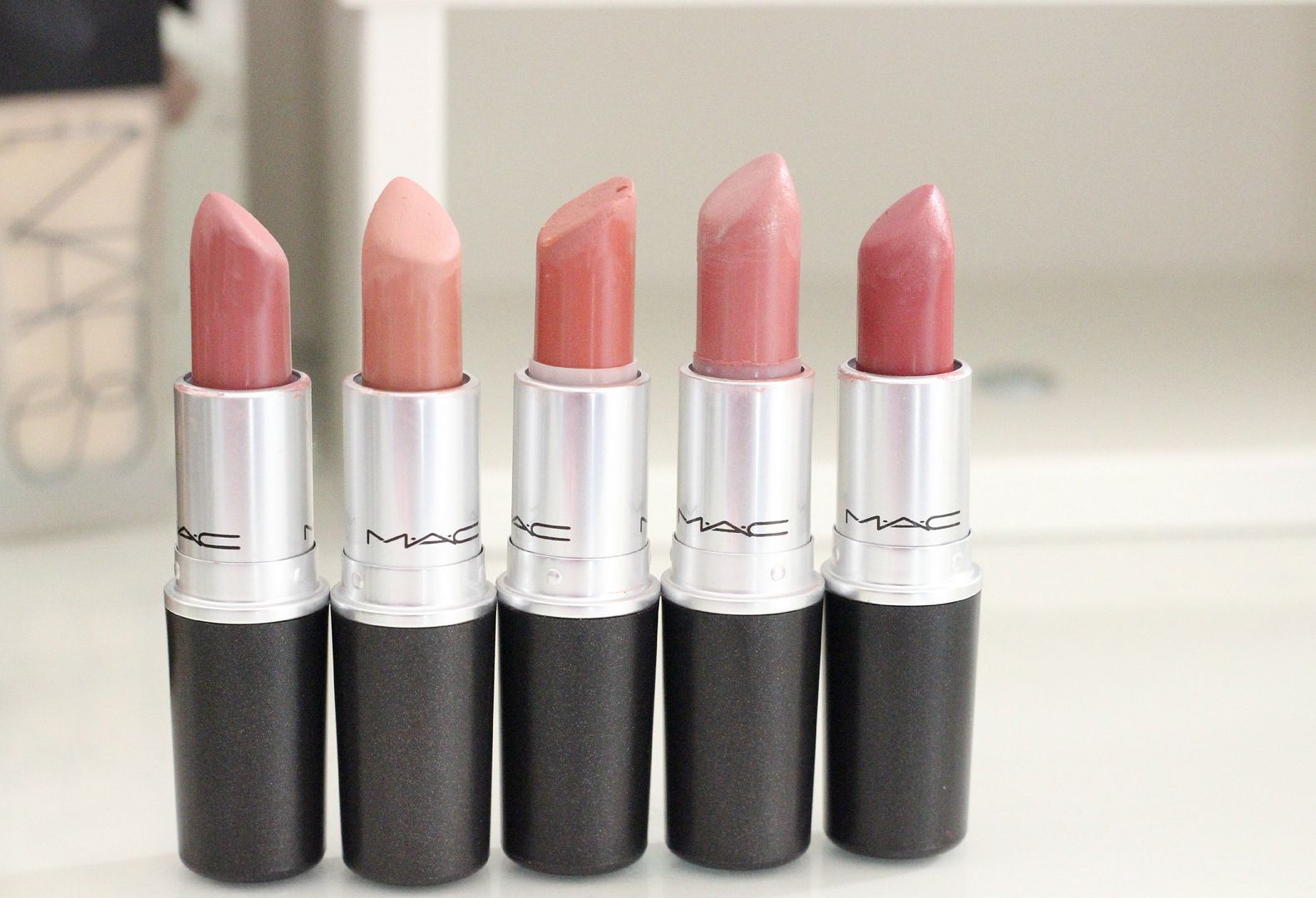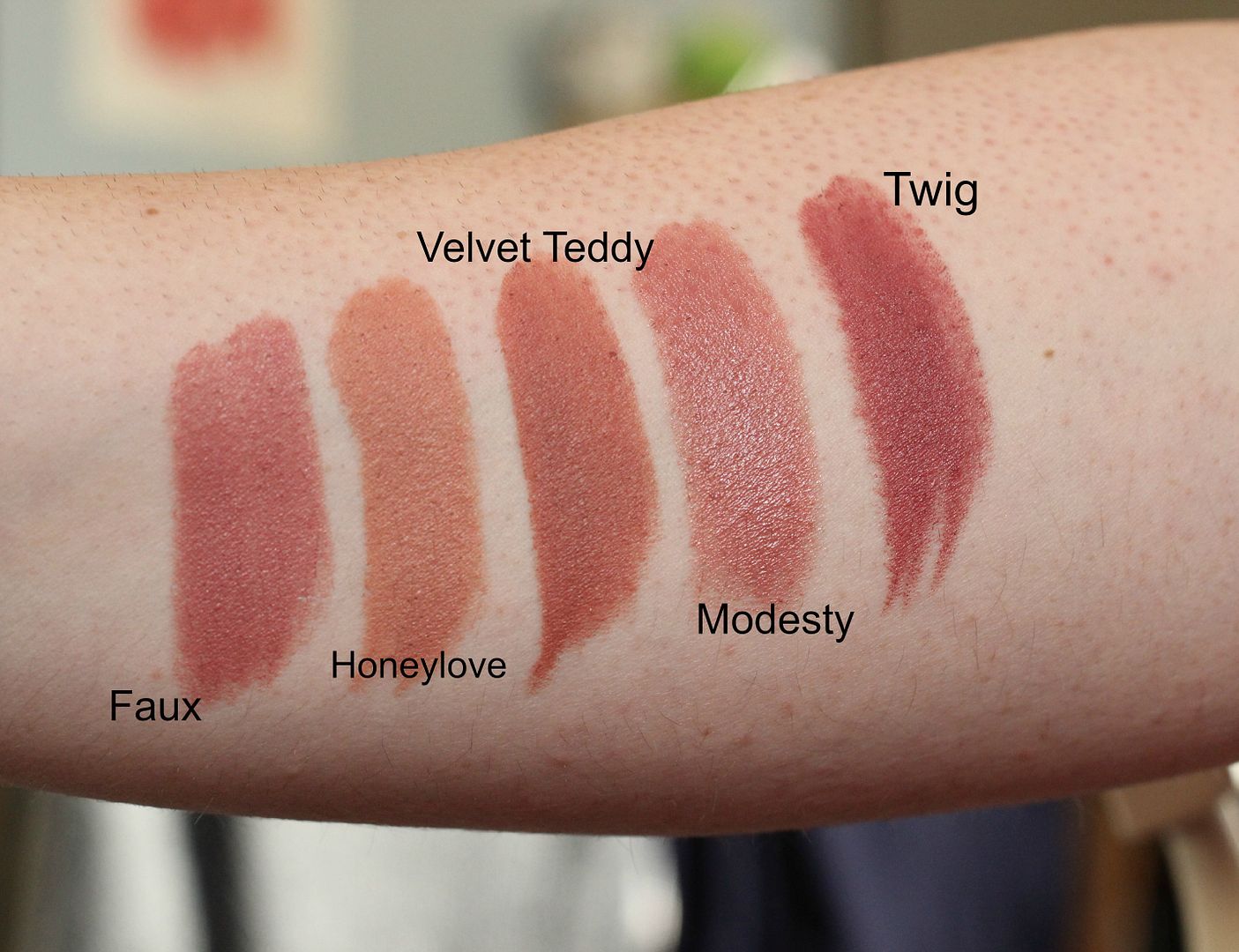 MACMACMACMACMAC. My one true love. I mean, apart from Chris. These choices all look so 90s, I am not even sorry. I am just really feeling that brown-toned lip thing at the moment. Not so much the whole heroin chic, because I love cake, but you know what I mean. Faux was enabled by Stacey, and apparently it's hard to hunt down now? I can see why. This one goes SO well with Soar lip liner, I love. That liner is just the best. Honeylove is like Nude Kate but with a matte-r formula which means it covers my lips better, and managed to nude them out without washing me out or making me look dead. Very 60s. And 90s. And 2010s. Velvet teddy is almost infamous now. I know, it's SO popular. Check out my dupe post for it here. Modesty is all creamy and nudey and lovely. Love this, it's so easy. Twig was raved about here. Love.
What are your favourite nude lipsticks?