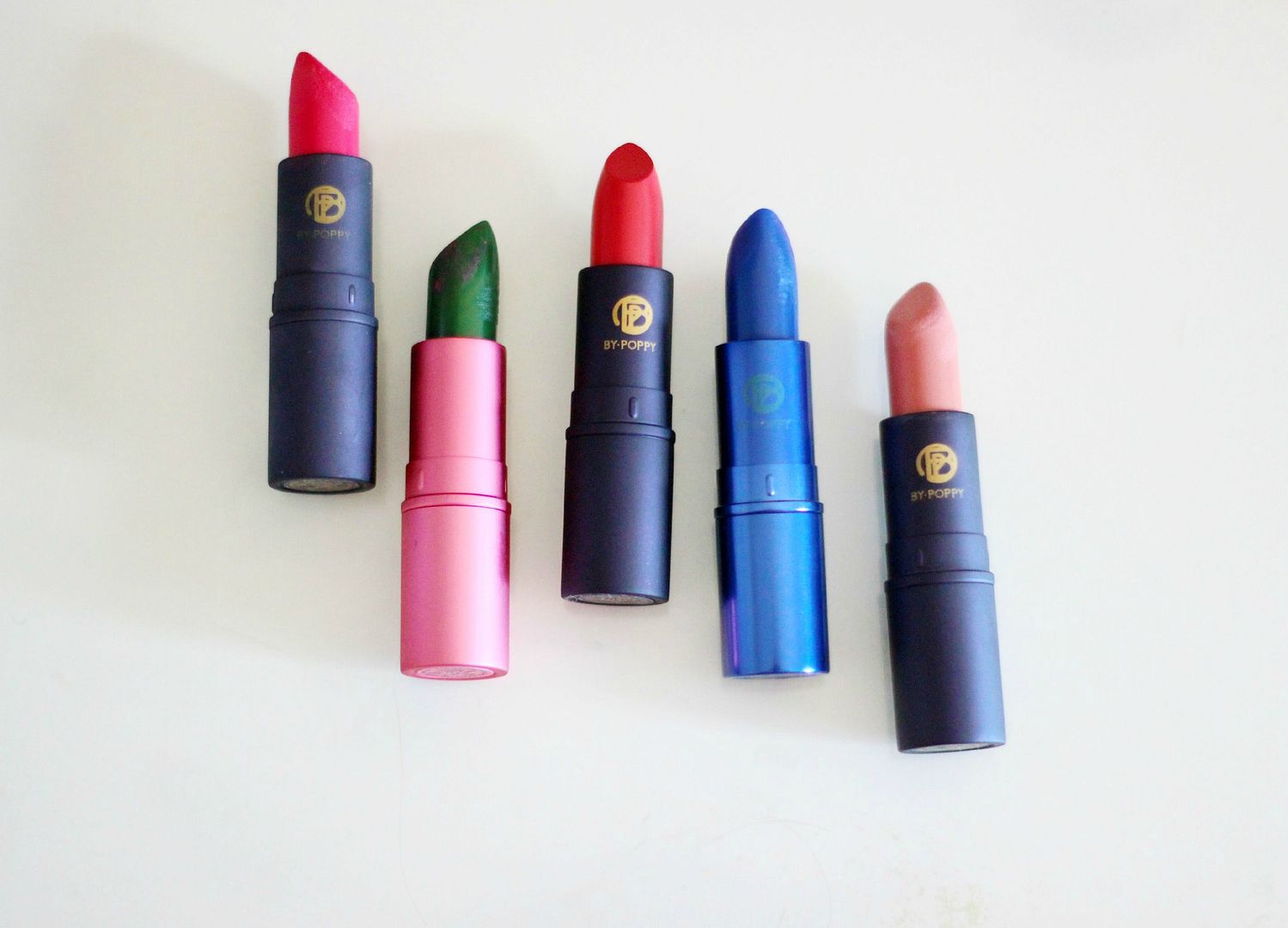 When a brand is called Lipstick Queen, you have high expectations. Come on, a Queen of lipstick... they have got to be good. The brand was founded by Poppy King in Australia after she struggled to find her perfect lipstick. She claims there is a lipstick for every mood and every occasion. I admire a woman who so openly obsessed about lipstick, and who has created an entire business out of making popular lipsticks.
I have tried five of the Lipstick Queen lipsticks - each of which I like. There's the Sinner range, which is a big collection of lipsticks with the nicest matte finish. As in, seriously long-lasting and with a lot of saturated colour. These are not for those who are scared of a drying formula - the Sinner range is a proper and unashamedly matte finish, which feels so retro and sophisticated. I have
Pinky Nude Sinner
, which is basically your perfect nude for any look that manages to make your lips look bigger and poutier but not washed out.
Hot Rose Sinner
is a gorgeous slink of hot pink with plenty of blue in it. It is bright and in your face, but manages to have that magical mix of not making you look like a barbie or too girly. Yeah, pink lipstick can be all kinds of delicious. Last in my collection is
Sunny Rouge Sinner
which is a juicy, water melon red with orange and pink in it. Wearing a matte red is so so easy because you know it's not going to get all over your teeth or your face.
On the opposite end of the spectrum are two sheer ones. No middle ground here. Both of these are very gimmick-y as well, which I enjoy... you might not be as easily suckered in as I am.
Hello Sailo
r is a blue lipstick. I know. It goes on so sheer though, and just gives a berry tint to the lips whilst making your teeth look whiter. This is one that's perfect for slicking on without a mirror, as it's so sheer. Also really moisturising! She's just added a Hello Sailor gloss to the line up, which intrigues me... Last, but by no means least, is
Frog Prince
. Written about in depth
here
, this looks green but goes on as a sheer pink that is meant to be customised for each individual.
Have you dabbled in Lipstick Queen?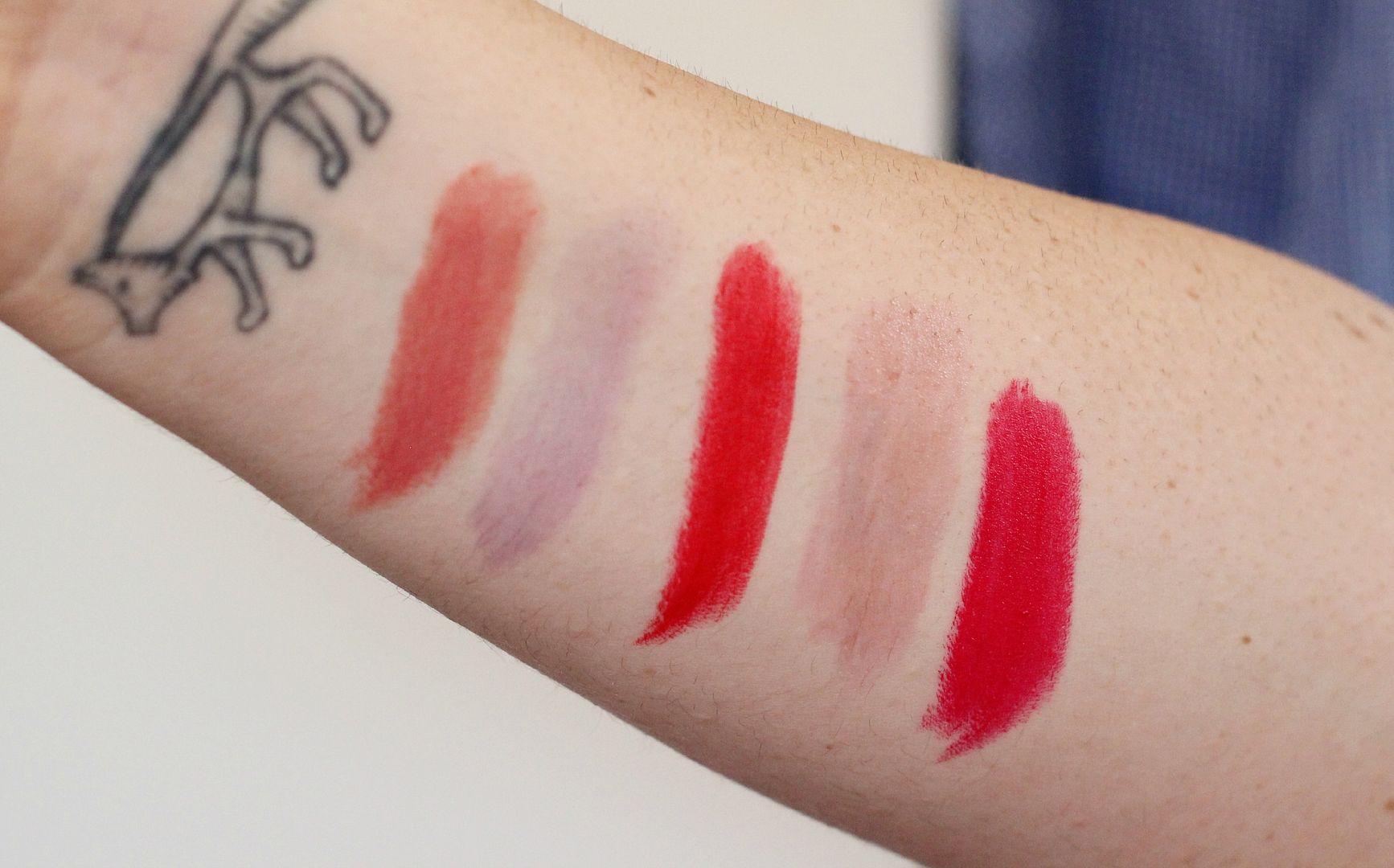 Pink Nude Sinner, Hello Sailor, Sunny Rouge Sinner, Frog Prince, Hot Rose Sinner