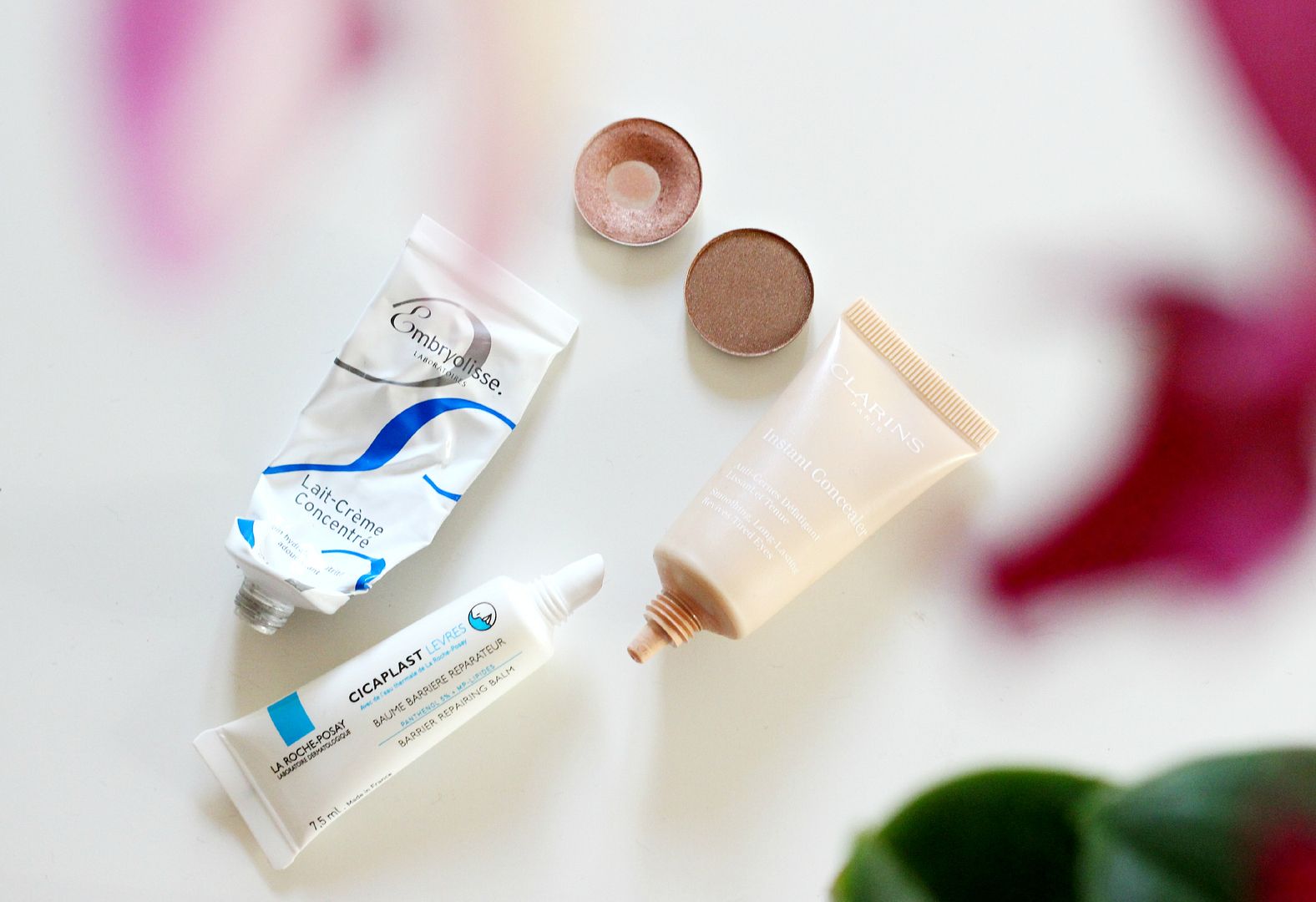 Prepare for me to proclaim my love for some products. Not only did I part with my precious pennies the first time but I did it TWICE and sometimes THRICE because I love them so so much. They are my preciouses.
I did a repurchased post ages and ages ago (see that here), and it's actually one of my most popular posts to date. I get it, seeing what people really really love is one of my favourites as well.
I've spoken about all 5 of these countless times. Sorry, nothing new here. Two MAC eyeshadows - All that glitters and Woodwinked. I've bought both of these three times and I obviously know a good thing when I see it. Ummm, see my recent rave about Woodwinked here.
The concealer that you need if you have dry under eyes is the Clarins Instant concealer. Absolutely incredible stuff. I can't see myself not using this in the future. I just think it covers any dark circles so well, and doesn't crease and doesn't make my eyes feel dry. Comes in a 15ml bottle so will last you such a long time. I've almost finished my tube (have another in the wings), but I've been using it daily for the longest time.
Do you have any repurchased products that you buy over and over again?