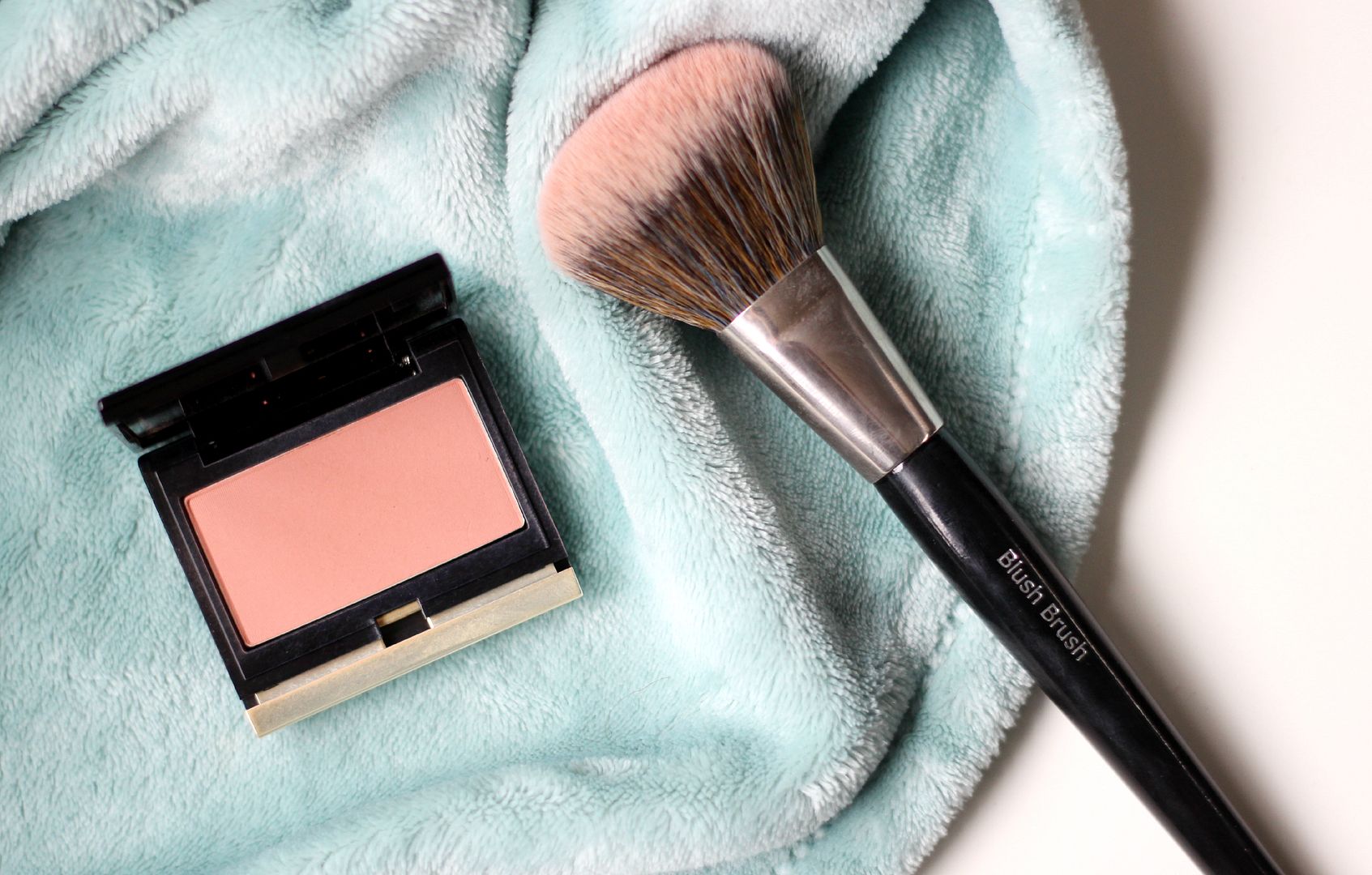 My love for peach blushes is probably one my longest surviving relationships. I wish I was joking. There's just something so magical about a peach blush though - it brightens your entire face so you look all perky and fresh, it goes with pretty much any makeup look and flatters pretty much anyone. For the makeup that I wear a lot as well - incase you're new, I wear a lot of bronze eyeshadow and peachy pink lips - a peach blush just goes so well. When I wear Lady Danger, the colours all mesh as well. It's just so brainless, you know.
Looking back through the Laurzrah archives, I saw two things. One, my photos have improved ten fold. Cringe. Two, I seem to have a love affair with one peach blush in particular every summer. Last year it was Kat Von D Bellisima. The year before, Laura Mercier Peach Whisper. Both excellent, excellent blushes. Go buy them both.
This year, though. Something new. Something beautiful.
Kevyn Aucoin Ariana
. I saw it winking at me in Space NK and before I actually even knew what had happened I was stumbling out of the door holding a Space NK bag and with a lighter wallet. The red mist descended. It happens. Ariana, awesome name aside, is a thing of beauty. It is a matte peach - matte is so 60s, I love it - with a buttery formula. It packs a punch with the pigment as well. I've been applying it with the
Look Good Feel better blush brush
which might be the softest blush brush I've ever used. Like a fairy is kissing your face really gently. I really like that the blush is matte because then I can add all of the highlighter exactly where I want it - everywhere, really.