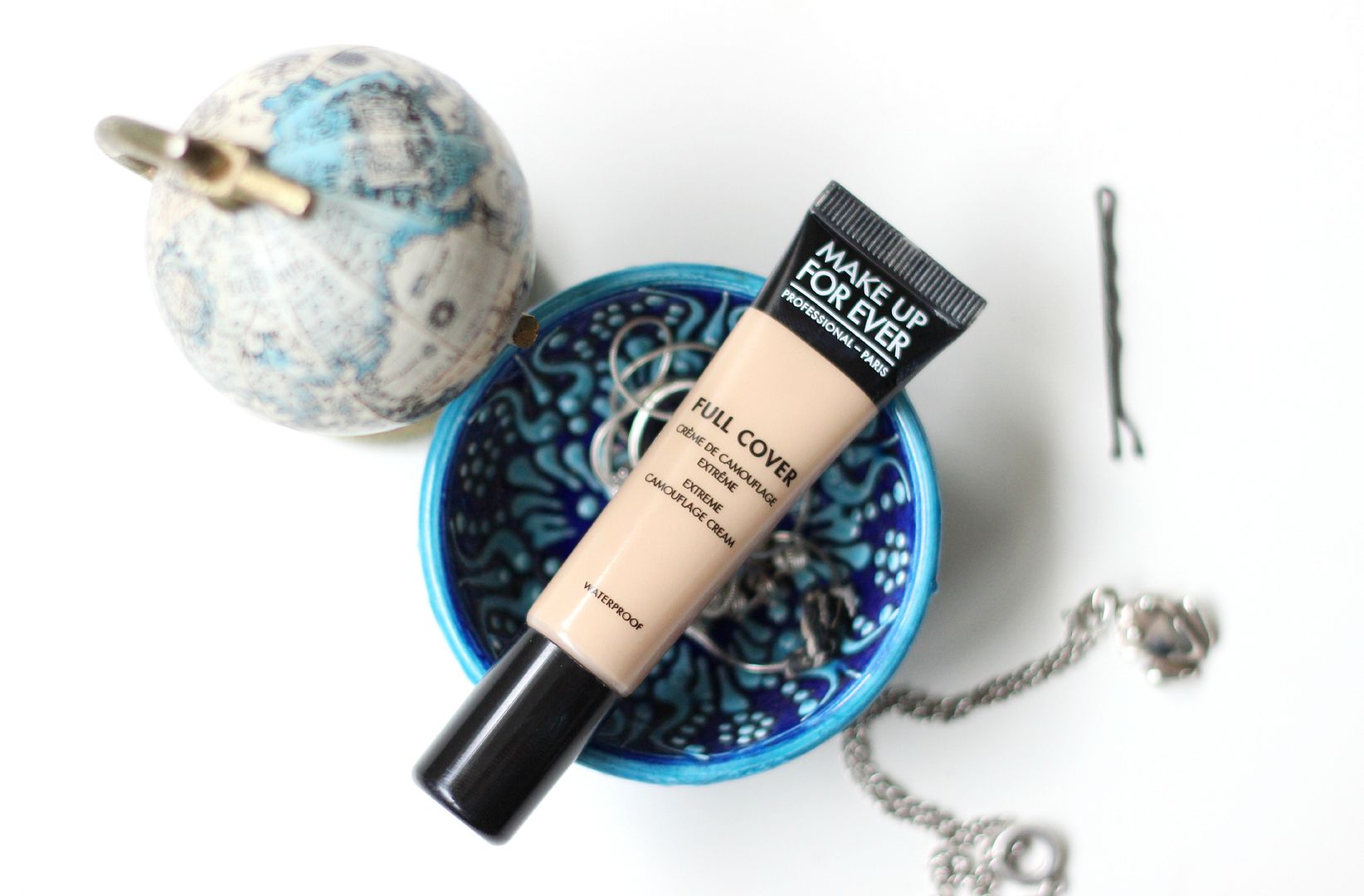 You can be innocently minding your own business when you skin suddenly decides that it is having none of it and it will erupt in spots. Oh, just me? Great. When that happens, you need to bring out the big guns. The hardcore stuff.
I picked up the
Makeup Forever full cover concealer
when MUFE launched in the UK back in May and wasn't blown away. It seemed like a concealer. NO. It was because my skin was pretty OK at the time and didn't really need to conceal anything. Ok, that sounded smug but my skin can be awful - trust me. Regardless, I am so sorry full cover concealer because I was wrong to push you aside. Where this magical tube of skin salvation comes into play is when you really need a concealer. As in, you have one of those spots lurking around under the skin that physically hurts. If you've ever had one of those - this is what you've been looking for.
It is extremely full coverage and a tiny dot will blend out to pretty much cover anything. I find it works best patted in with fingers, and then set with a powder about 5 minutes later. I use the Vichy Dermablend powder (raved about here), which does the job perfectly. It covers absolutely anything, apart from tattoos (which it claims? What even).
It lasts for the longest time, and even layers well if you do need to touch up. The consistency is far creamier and thicker than other concealers, so it does not cake on the skin. It doesn't look disgusting come 3pm.
I have the shade
5 Vanilla
, which is the right mix of not too yellow or too pink and is nice and pale.
Have you tried this? What's your go to product for when you are having a skin SOS moment?