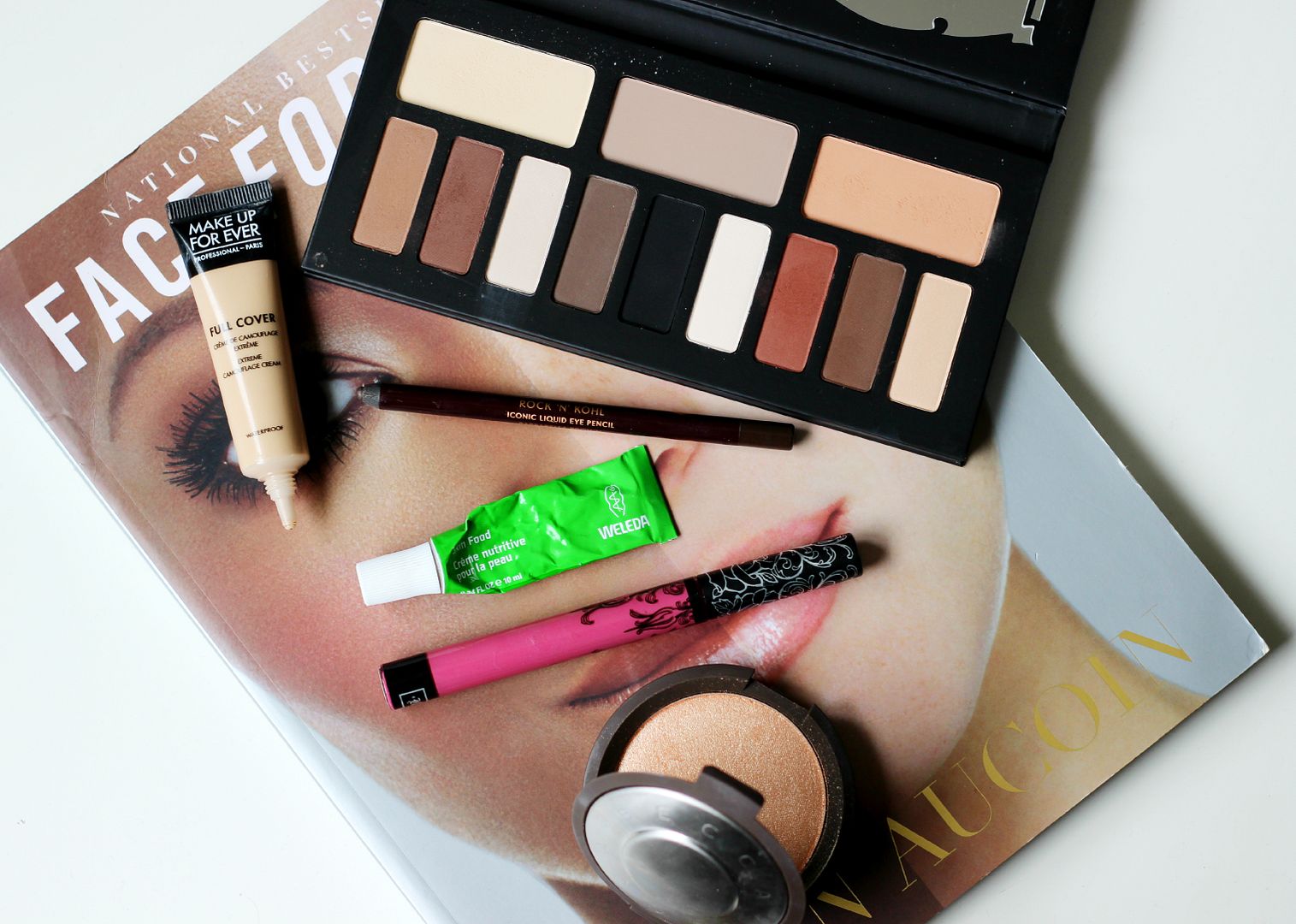 Don't mind me, I'm just sat in the corner thinking about how it's September already and how this whole year has whizzed by when I blinked once. How. Tell me how. In my head I'm still waiting for Summer but in reality I'm thinking about my scarf wardrobe. Oh yes, a scarf wardrobe.
The main point of today's ramble though... August beauty favourites. So many. Everything has been featured on here before, perhaps multiple times because that's what happen when I obsess and dream about certain products. I'm an all or nothing kind of makeup user.
So, my Sephora haul was a huge success and everything has been loved and will be cherished. I won't elaborate too much (because boring), but you can read my full post about
the Sephora haul here
. Basically, you need the Kat Von D Shade and light eye palette. You need the Kat Von D liquid lipsticks. You need the Becca x Jaclyn Hill Champagne pop highlighter. Trust me.
The other two are all about the eyes. The
Weleda skin food
smells all kinds of dreamy and is also an excellent eye cream. Only if you have dry eyes. As in, really dry eyes where your concealer goes all patchy by lunchtime and your under eyes feel like crinkly tissue paper. A tiny dot of skin food is perfect and manages to keep your eyes hydrated for a long time. Also good for random dry patches, on your hands when they're scaly and sad and just generally smother your entire body in it and then thank me later.
Lastly, the
Charlotte Tilbury eye liner in Barbarella Brown
. It doesn't look too exciting, nestled amongst the rose gold loveliness that is the Tilbury counter, but it's so brown and smudgy and adds that special amount of definition that make it look like you're far more skilled than you are. More flattering than black and resists my watery eyes.
What have you been enjoying lately?