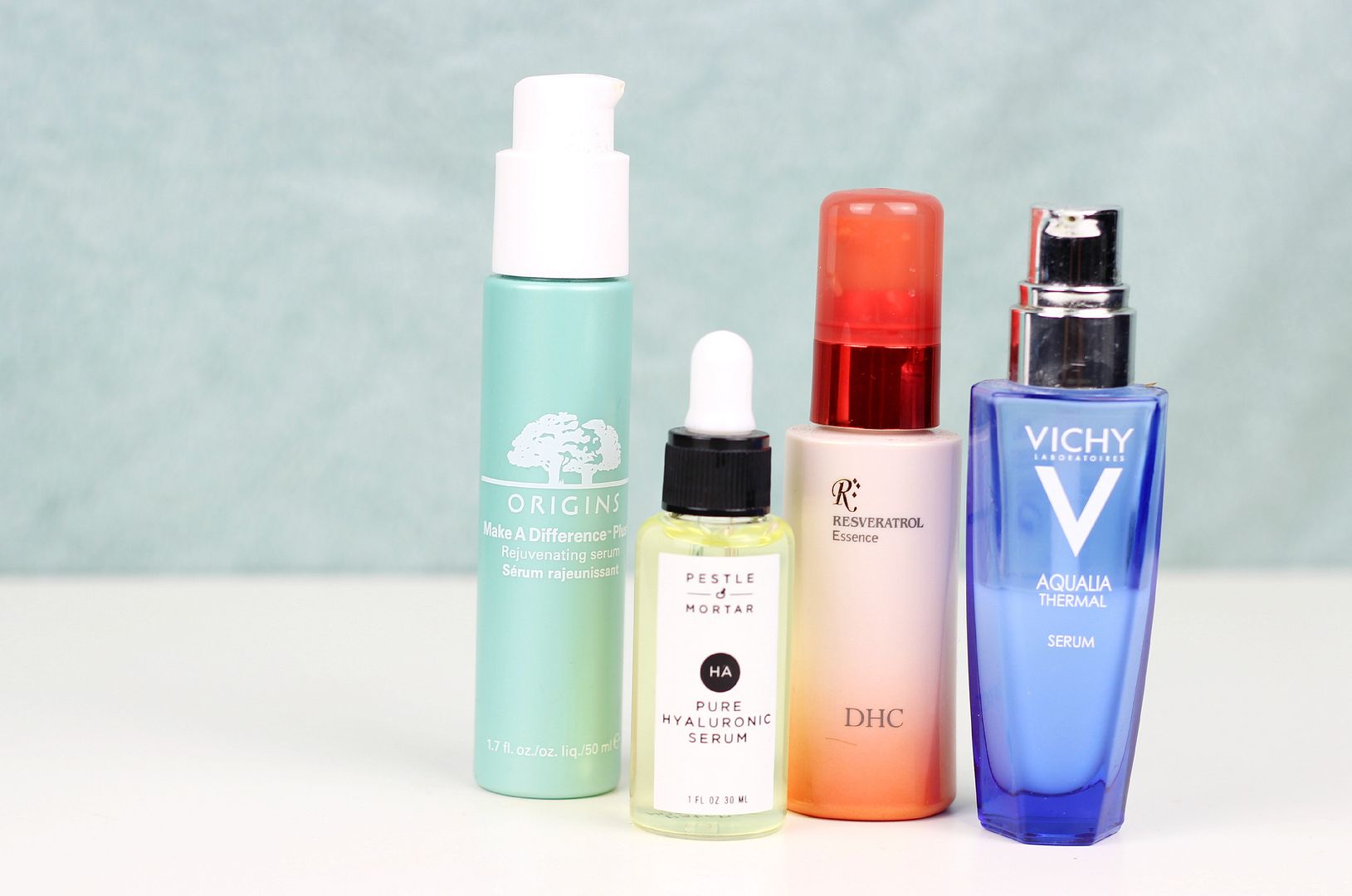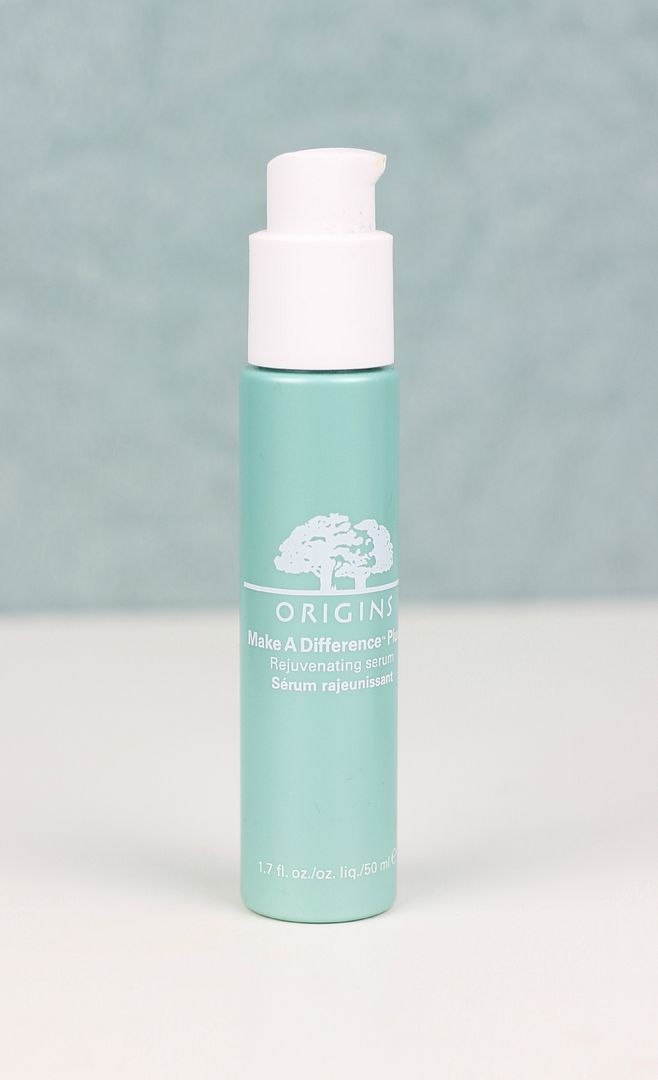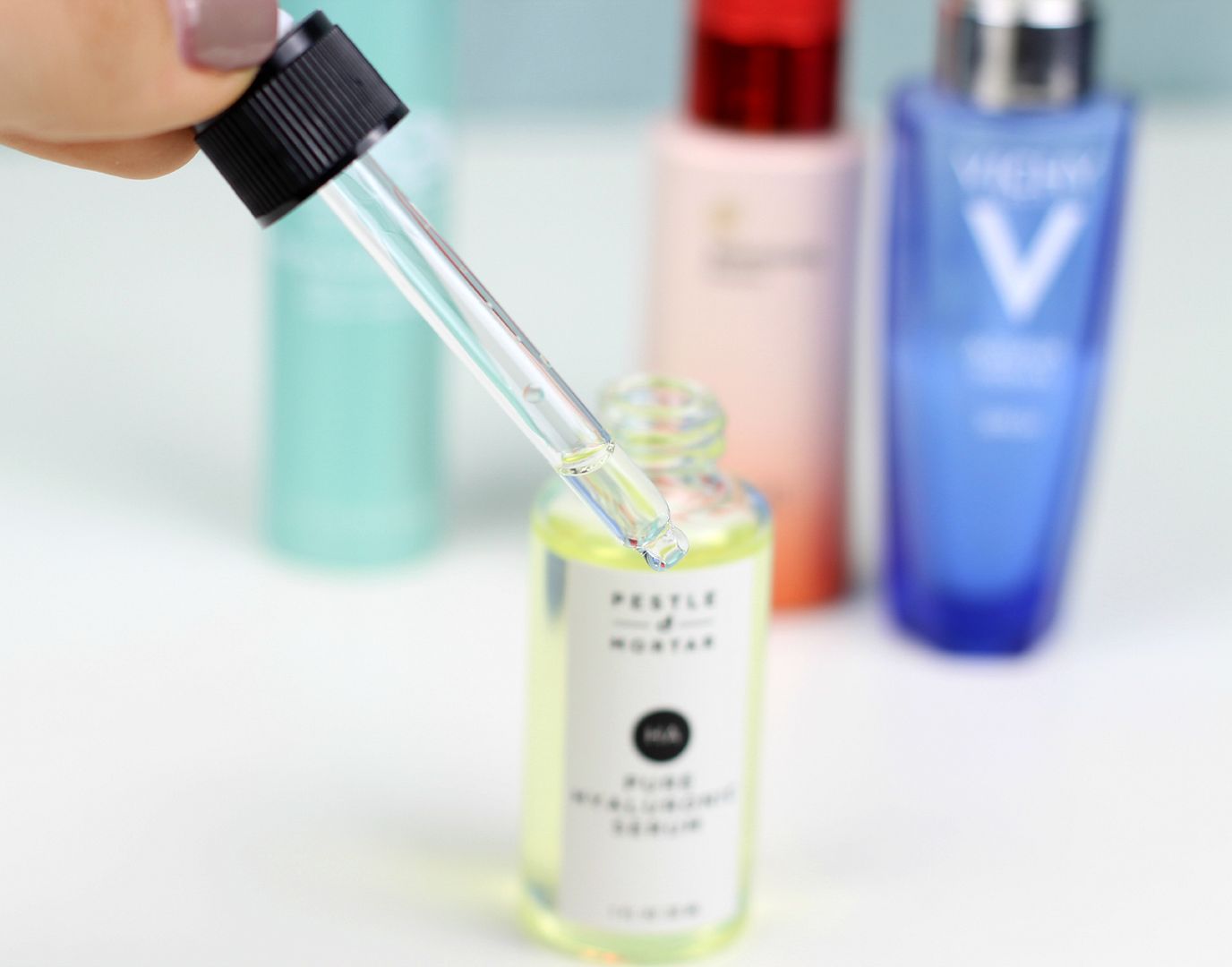 Autumn means many things. Crunchy leaves, hot chocolate and Christmas is imminent. With the colder weather and the central heating my skin does tend to get a little bit demanding... it needs lots of moisturising products to be layered. Lucky for me my skin is both dry and dehydrated so I like to use a different serum depending on how my skin is feeling on any given day.
If your skin is really dry - try the
Origins make a difference +
or the
DHC Resveratrol essence
. I switch between the two of these a lot in the morning because I find the add a nice boost of moisture that lets my foundation sit a lot more smoothly on the skin.
If your skin is really dehydrated - the
Vichy aqualia thermal serum
or the
Pestle & Mortar pure hyaluronic serum
. The Vichy feels so soothing and cooling on the skin and makes a big difference to how plump your skin is. I like to use this a lot at night under a richer night cream - on my second bottle, love this stuff. The Pestle & Mortar comes with a pipette which makes it feels scientific, and it's amazing for dehydrated skin. It's almost a bit sticky in texture and it disappears almost immediately after applying it so my skin is drinking it up.
How does your skin cope with the change in season?